10-Day Vision Loss BREAKTHROUGH
I have patients visit me for all sorts of problems – everything from moles to heart complaints.
But they almost NEVER talk to me about their eyes…
Even as they start having trouble seeing road signs, reading the newspaper, or even reading the labels on their medicines.
They've all been taught to believe that bad eyesight is a normal part of getting older.
But it's NOT… and you don't have to accept it any longer.
Because my colleague has just developed a vision-restoring breakthrough that you could feel working in as little as 10 days FLAT.
And today, you can try it with NO RISK – and at a BIG savings.
I talk about my colleague Dr. Richard Gerhauser all the time – and for good reason.
I consider Dr. Gerhauser one of the top anti-aging physicians in America.
And I'm convinced that his breakthrough formula RestorVision could roll back YEARS on your aging eyes.
RestorVision is a special blend of the best eye-protecting ingredients on the planet, including:
Astaxanthin, a powerful antioxidant pigment that actually crosses the blood barrier where it can help stop and REVERSE damage to your eyes.
Lutein and zeaxanthin, which scavenge for free radicals that cause oxidative damage to your eyes and worsen your vision. Both lutein and zeaxanthin have been shown in clinical research studies to help REVERSE age-related vision loss.
In fact, one study on lutein found it can start reversing vision loss in as little as 10 days FLAT!
And here's the best part…
The EXACT formulation used in RestorVision was used in a major study out of Italy called "CARMIS."
More than 80% of patients were able to stop or REVERSE their vision loss by the end of the study!
That's INCREDIBLE!
I'm talking about better night vision… less trouble seeing distances… reading small print with EASE.
What could that kind of improvement mean for YOU?
Your vision does NOT need to get worse with age… and I'm convinced that RestorVision will help you stop and REVERSE your vision loss.
Dr. Gerhauser is convinced, too – and he's putting his money where his mouth is.
He's letting you try RestorVision today at a BIG discount – and with NO RISK.
If it doesn't help restore your vision and REVERSE your age-related vision loss, just send it back for a no-hassle refund.
That's about as fair a deal as you can get.
To try your ZERO-RISK bottle of RestorVision today,just click here.
Your eyes will thank you… trust me.
Health and Happiness,
Dr. Scott Olson
P.S. You have until Wednesday to take advantage of this special discount. Claim your NO RISK bottle of RestorVision right here.
Ed. Note: Please send your feedback: feedback@livingwelldaily.com – and click here to like us on Facebook.

Written By Dr. Scott Olson
Nearly 25 years ago, failed mainstream medical treatments left Dr. Olson in constant pain – and his health in ruins. And that's when he did something REVOLUTIONARY. He began his career in medicine – and dedicated his life to uncovering the true, underlying causes of disease.
Through his innovative medical practices in Tennessee and Colorado, Dr. Olson has helped cure countless seniors from across America of arthritis… heart disease… diabetes… and even cancer. All without risky prescription drugs or painful surgeries.
Dr. Scott Olson reveals how a powerhouse supplement can REBUILD your joints!
Dr. Scott Olson reveals how a weird condition is ruining your health!
Dr. Scott Olson reveals what your BP drugs are doing to your health.
Dr. Scott Olson reveals which diabetes meds are causing serious genital infections.
Dr. Scott Olson reveals his secret to never having another migraine!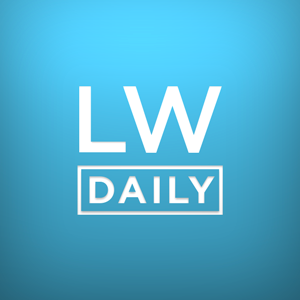 Dr. Scott Olson reveals which six foods men should NEVER eat.
Dr. Scott Olson reveals the best way to fight cancer!
Dr. Scott Olson reveals how antibiotics are draining your energy.