Ancient Japanese Tea Fights Cancer and Increases Brainpower
Dear Living Well Daily Reader,
"What the heck is that? A swamp latte?"
Last week, I started drinking a new morning beverage.
If you're a longtime reader of Living Well Daily, then you probably know I'm an avid coffee drinker. But for the last few days, I've been reconsidering my morning ritual.
You see, since trying out this new nutrient-packed and tasty tea, I've been feeling focused, energized and productive, though I must say its odd appearance does make for lots of office commentary — mainly folks referring to it as a swamp latte.
However, this drink is so rich in flavor and offers so many health benefits that I will continue to drink at least one cup a day a no matter what my co-workers call it. Plus, it's absolutely delicious!

From Ancient Ceremonies to Your Cup
It's called matcha.
And it's not your typical tea.
Matcha is a special kind of tea that originates from Japan and has been served during ceremonies for thousands of years. Unlike typical teas that are made of steeped leaves, matcha is made from finely ground green tea leaves and is more like a thick latte than a watery tea.
To prepare matcha, you simply pour hot water over the powder and blend. You can do this with either a traditional bamboo whisk or an electric milk frother (I prefer the frother). Once fully blended and frothed, the tea looks like a bright-green latte and has the consistency of high-end espresso. It tastes a lot like blended green veggies with just a hint of sweetness and is very satisfying.
Creating a perfectly blended cup of Breakaway Blend 98.
But its appearance and taste, while both are interesting, aren't what make matcha so remarkable. Instead, matcha's incredible health benefits are what really set it apart.

Curb Cancer and Boost Your Brain
Since matcha powder is much more concentrated than regular tea leaves, its health powers are amplified. In fact, matcha has roughly 20 times the amount of naturally occurring antioxidants and amino acids of regular green tea.
Not to mention it contains huge amounts of EGCG. This flavonoid is a powerful antioxidant and can protect you from free radicals that can wreak havoc on your body and even cause cancer. EGCG has been the focus of many cancer studies that have shown it to be a powerful anti-cancer agent. Some of these studies prove that EGCG may also help protect you from certain radiations that can ignite cancer development.
But EGCG isn't the only health-boosting compound in matcha — it's also rich in caffeine and L-theanine. L-theanine is an amino acid that's naturally found in matcha and can help stimulate chemicals in your brain that block stress messages, increase feelings of calm and boost your alertness and overall well-being.
When L-theanine is combined with caffeine, it can extend caffeine's productive effects and almost erase the jittery and anxious feelings that coffee can sometimes cause. And I can testify to this nutrient combo's amazing concentration powers.
After just a few days a drinking matcha, I've felt more productive, my thinking seems clearer and I've been able to remember details that would otherwise slip my mind. Not to mention my energy and productivity are off the charts!
I'm not saying I'm quitting coffee forever, but adding a cup of health-boosting, tasty matcha to my daily routine is a no-brainer!

One brand I really like is Breakaway Matcha. They offer both hot and cold brew matcha powders. I've tried both and found them to be delicious, though my favorite is their Blend 98. It's rich, grassy and slightly sweet. This special blend comes from an exclusive matcha co-op in Ujitawara, Kyoto.
You can discover more about Breakaway Matcha and the amazing benefits of their products by clicking here.
As a Living Well Daily Insider, you're entitled to an exclusive discount of 15 percent off your entire order by entering discount code LIVINGWELLMATCHA at checkout.
Live well,
Natalie Moore
Managing editor, Living Well Daily Insider
Ed. Note: Please send your feedback: nmoore@lfb.org – and click here to like us on Facebook
---
Sources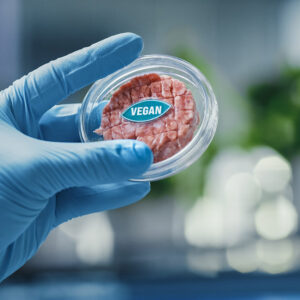 People ask me all the time what I think about meat substitutes. My reply is simple: "They're junk!" The labels claim that these fake meats are better for your health and the environment. But nothing could be further from the truth… If you're a regular Living Well Daily reader, you know I'm constantly warning you...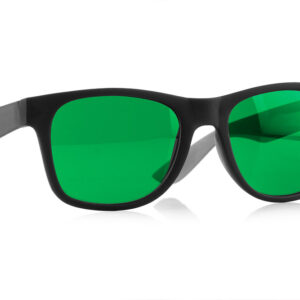 Are you a gambler? Well, you sure can end up FEELING like one if you're part of the at least 20 percent of adults who suffer from occasional discomfort like lower back pain. Because it can feel like you're spinning a roulette wheel every time you contemplate whether or not you should grab an over-the-counter...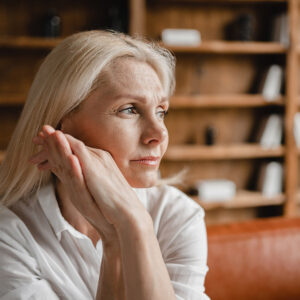 "I have anxiety, but I'm worried about taking medicine for it. Do you have anything you could recommend instead?" –Teresa from St. Paul, MN Teresa, It's always a good idea to be cautious about starting a new medication. And that includes anti-anxiety drugs. Typically, these medications do work, but they're not a long-term solution. They...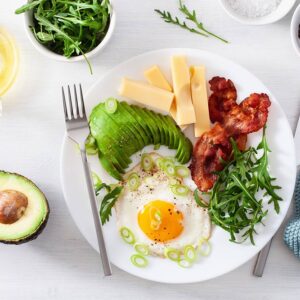 Dear Living Well Daily Reader, Mainstream medicine is on a misguided mission. They want us to FEAR fat. And unfortunately, it's working. Because instead of improving our health, this fear is backfiring on us in more ways than one. As a nation, we're overweight, sick, and suffering in record numbers from heart disease, diabetes, obesity,...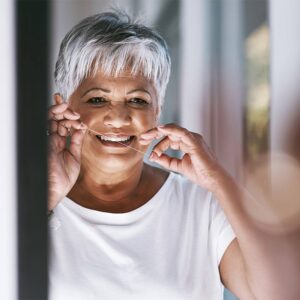 Dear Living Well Daily Reader, There's not a lot you can accomplish from start to finish in just two minutes. Regardless if it's a chore you need to do or something fun you want to dive into, most activities take at least a couple of minutes to just get rolling. But that's what makes this...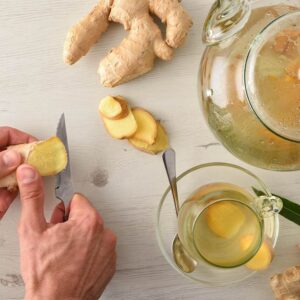 The next time you munch on a gingerbread man consider this… The spice you're tasting has SUCH powerful health properties it was once literally known as the "Great Cure," according to the experts at The Herb Society. In fact, as delicious as ginger is it wasn't even being used to flavor foods at first. Instead,...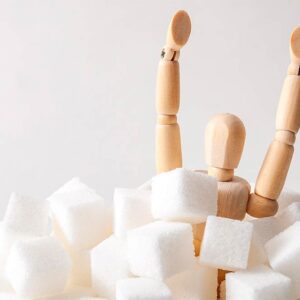 If we tracked our sugar consumption on a graph, the December spike would be so high it'd blow right off the chart. Everywhere you look, sweet treats tempt you into having "Just one more." Well, recently a group of researchers made a stunning discovery about all that sugar. They figured out one of life's greatest...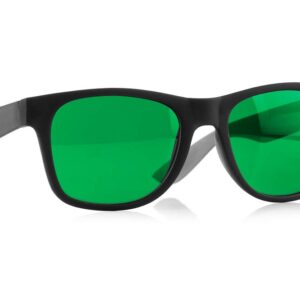 Being an adult HURTS. Well, for nearly 20 percent of us, at least, it does. Because that's how many folks are suffering from some sort of pain, according to studies. We battle migraines, arthritis, cancer, muscle aches, fibromyalgia, and more. Many folks turn to over-the-counter painkillers, including aspirin, acetaminophen, and ibuprofen. But with chronic pain,...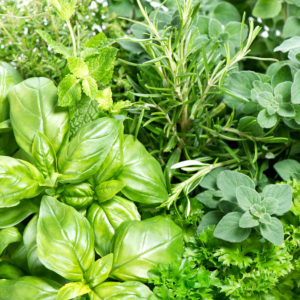 Could simple plants hold the key to killing cancer? According to new research, this could be the case. Read on to discover more.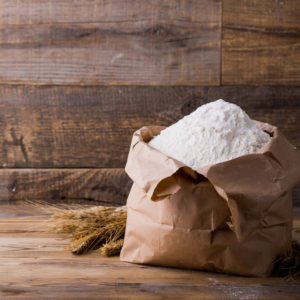 Ever wondered what "enriched" flour actually means? Tune into the mailbag today to find out the truth about your baking ingredients.