Eat These Foods After Garlic for Fresh Breath
Dear Living Well Daily Reader,
"Your package is here, and it STINKS! What's in there? Old pizza? Please come get this out of my house!"
Last week, I ordered a few pounds of garlic cloves for planting. I was traveling, so I had it delivered to a friend's house. And needless to say, she was not thrilled with its odor.
In fact, she found its stench so overwhelming she eventually put the package on her porch until I could retrieve it. She then commented, "I don't even want to think about what your breath is going to be like when you eat this stuff in the spring! Vampires won't come within 100 miles of you."
If you've ever eaten garlic, you know what she's talking about — garlic breath.
While you've likely experienced garlic's lingering aftertaste and smell (or been embarrassed by it) — and since vampires aren't a serious threat for most of us — smelling like garlic has few advantages. But that doesn't mean you should stop eating it.
Garlic is packed with vitamins, minerals, antioxidants and other health-boosting compounds. Eating garlic regularly can help boost your immune system, reduce your blood pressure and support a healthy heart and bones.
Fortunately, you can eat all the garlic you want without getting bad breath — by eating two specific foods after enjoying the savory taste and endless health benefits of garlic.

Breath So Fresh You'll Need to Be Wary of Vampires
Garlic breath is caused by substances called volatile compounds. These include diallyl disulfide, allyl mercaptan, allyl methyl disulfide and allyl methyl sulfide.
Some foods contain enzymes and phenolic compounds that can destroy embarrassingly pungent garlic breath by destroying these odor-causing volatiles. Researchers think that raw foods are more likely to rid your breath of your lasagna lunch than cooked foods, due to the levels of these substances in raw foods.
To test this, scientists at Ohio State University recently performed an experiment using raw, cooked, and juiced foods. And what they found was amazing — certain foods can neutralize these volatiles and stop pungent garlic breath when eaten directly after consuming garlicky foods!
For the study, which is published in the Journal of Food Science, the scientists had each participant chew 3 grams of garlic clove for 25 seconds. Next, the volunteers immediately consumed either green tea; juiced, heated or raw apple; heated or raw lettuce; or juiced or raw mint. Water was used as a control.
The levels of volatiles were measured before and after the consumption of the tested foods. After hours of monitoring the garlic chewing, the scientist found that by and large, two foods were the most effective against the odor-causing volatiles — raw apple and raw lettuce. When compared with the control, water, raw lettuce and raw apple slashed the concentration of odor-causing volatiles by 50 percent in just the first 30 minutes!
While the heated apple and heated lettuce both performed well, they were no match for their raw counterparts.
Scientists suggest just a few bites of either of these foods after going on a garlic binge will give you fresher breath. This means you can continue to enjoy all of the amazing health benefits of garlic without worrying about stinky breath.
In fact, your breath will be so fresh you'll need to watch out for vampires.
Live well,
Natalie Moore
Managing editor, Living Well Daily Insider
---
Sources
[1] 11 Proven Health Benefits of Garlic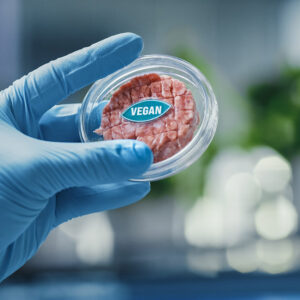 People ask me all the time what I think about meat substitutes. My reply is simple: "They're junk!" The labels claim that these fake meats are better for your health and the environment. But nothing could be further from the truth… If you're a regular Living Well Daily reader, you know I'm constantly warning you...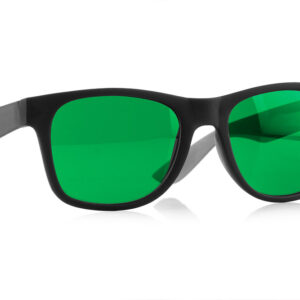 Are you a gambler? Well, you sure can end up FEELING like one if you're part of the at least 20 percent of adults who suffer from occasional discomfort like lower back pain. Because it can feel like you're spinning a roulette wheel every time you contemplate whether or not you should grab an over-the-counter...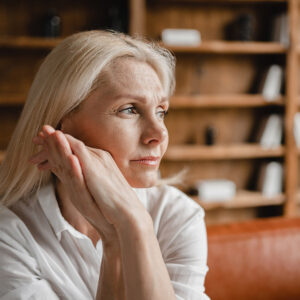 "I have anxiety, but I'm worried about taking medicine for it. Do you have anything you could recommend instead?" –Teresa from St. Paul, MN Teresa, It's always a good idea to be cautious about starting a new medication. And that includes anti-anxiety drugs. Typically, these medications do work, but they're not a long-term solution. They...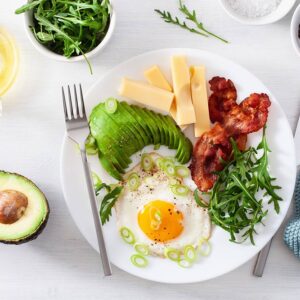 Dear Living Well Daily Reader, Mainstream medicine is on a misguided mission. They want us to FEAR fat. And unfortunately, it's working. Because instead of improving our health, this fear is backfiring on us in more ways than one. As a nation, we're overweight, sick, and suffering in record numbers from heart disease, diabetes, obesity,...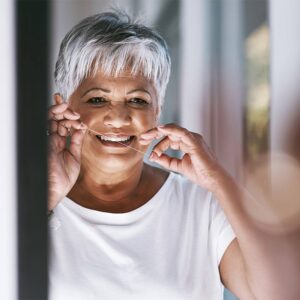 Dear Living Well Daily Reader, There's not a lot you can accomplish from start to finish in just two minutes. Regardless if it's a chore you need to do or something fun you want to dive into, most activities take at least a couple of minutes to just get rolling. But that's what makes this...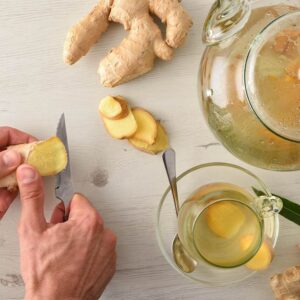 The next time you munch on a gingerbread man consider this… The spice you're tasting has SUCH powerful health properties it was once literally known as the "Great Cure," according to the experts at The Herb Society. In fact, as delicious as ginger is it wasn't even being used to flavor foods at first. Instead,...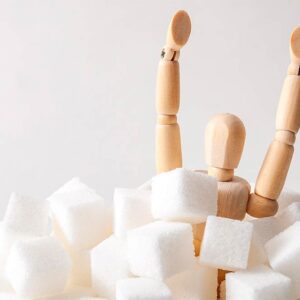 If we tracked our sugar consumption on a graph, the December spike would be so high it'd blow right off the chart. Everywhere you look, sweet treats tempt you into having "Just one more." Well, recently a group of researchers made a stunning discovery about all that sugar. They figured out one of life's greatest...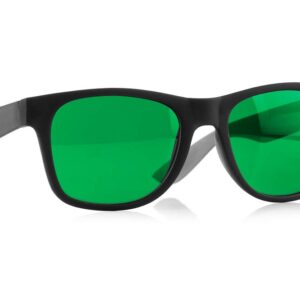 Being an adult HURTS. Well, for nearly 20 percent of us, at least, it does. Because that's how many folks are suffering from some sort of pain, according to studies. We battle migraines, arthritis, cancer, muscle aches, fibromyalgia, and more. Many folks turn to over-the-counter painkillers, including aspirin, acetaminophen, and ibuprofen. But with chronic pain,...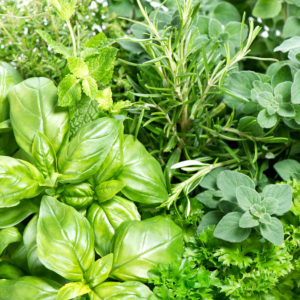 Could simple plants hold the key to killing cancer? According to new research, this could be the case. Read on to discover more.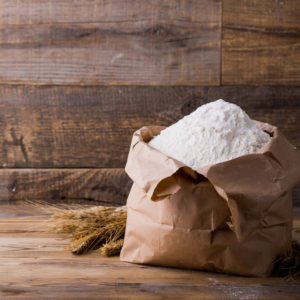 Ever wondered what "enriched" flour actually means? Tune into the mailbag today to find out the truth about your baking ingredients.