Former Big Pharma CEO Martin Shkreli Pleads the Fifth When Questioned About Drug Gouging
Almost 60 percent of Americans have to live in fear of losing their health or their lifestyle
"Pharma Bro" finally shuts up, but only while in court
5 ways to keep your money out of Big Pharma's pockets.
Dear Reader,
Prescription drug price gouging isn't an uncommon theme in the American health care system.
Chances are you have had firsthand experience. Like when you open a hospital bill and see a $30 charge for Tylenol. Or when you get to the pharmacy and find out your allergy medication is 250 bucks.
It's one of the worst feelings — you're trapped. Trapped between having a possible health improvement and paying your bills or enjoying a more comfortable lifestyle.
It's terrifying to know that your health and financial well-being depend on the arbitrary decisions of drugmakers.
And while prescription drugs may not always be the healthiest or most natural choice, there are times in life when they are the only choice — making you the victim of Big Pharma's greed.
With almost 60 percent of Americans using prescription drugs, it's no wonder Big Pharma is only getting bigger. 1
Recently, the American public has been raising more questions about Big Pharma pricing and their despicable practices.
In fact, just last Thursday, the House Committee on Oversight and Government Reform had a face-off with "Pharma Bro" Martin Shkreli about his recent price gouging. But it was just that — a face-off, from Shkreli at least.
Let's take a look at what Shkreli was up too while he was in the House last week.
And for all of you insiders, I will share a few tips on how to save on prescription drugs in just a bit.

Poster Villain
You may remember Martin Shkreli from his unfathomable actions last year when he upped the price of an HIV medication, Daraprim, 50-fold.2
Shkreli had big plans for this price hike even before he had acquired the drug. He even sent emails out to his company, Turing Pharmaceuticals, boasting, "$1 billion, here we come" while still in the process of getting the rights to the drug.3
He refused to speak to members of Congress when they asked him several questions about his nefarious decision to drive up the price of Daraprim from $13.50 a pill to $750 a pill back in September.
In fact, some members asked him direct questions about the Daraprim scandal.
For instance, committee Chairman Jason Chaffetz questioned Shkreli about what he would say to an HIV-positive pregnant woman in need of Daraprim but unable pay for it. Shkreli invoked the Fifth Amendment.
As several other members of Congress attempted to get a response from Shkreli, he maintained his typically arrogant air and proceeded to smirk and roll his eyes throughout questioning.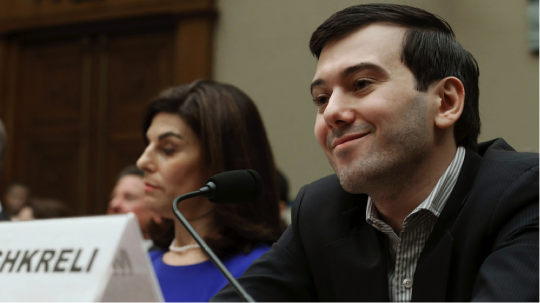 Martin Shkreli smiling while before the House.
Photo Credit: Mark Wilson, Ghetty Images
At one point, Shkreli looked as though he were about to burst into laughter as lawmakers discussed the victims of Turing Pharmaceuticals and his personal greed.
His snide laughter and facial expression evoked Maryland ranking Democrat Rep. Elijah Cummings into furiously bellowing, "It's not funny, Mr. Shkreli. People are dying. And they're getting sicker and sick."2
Shkreli's antics continued outside of the courtroom. He later used social media platform Twitter to reveal his feelings about Congress: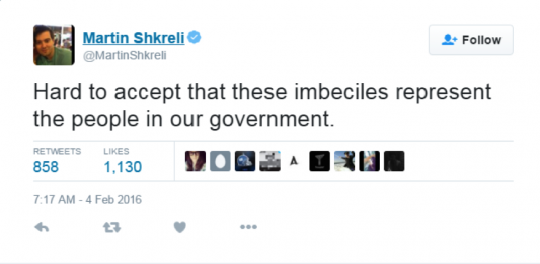 Photo Credit: Twitter
While Shkreli's statement about the government isn't a far cry from the truth in most instances, it's his blatant greed and disrespect for the consumer that makes him such a scoundrel.
Valeant Pharmaceuticals is another member of the Big Pharma club that has recently come under scrutiny due it its drastic price increases for two cardiac drugs. And these weren't minor inflation adjustments. The prices increased by 212 percent and 525 percent.4
When questioned by the House, Valeant interim CEO Howard Schiller had this to say in a prepared statement:
While, like most other pharmaceutical companies, we will from time to time raise prices, I expect those price increases to be within industry norms and much more modest than the ones that drew this committee's legitimate concern.
Schiller went on to tell the committee, "Where we've made mistakes, we're listening and we're changing."3
While it's pretty obvious the government is making examples of these two poster villains, Valeant and Turing are certainly not alone in the price gouging of American health care.
Many other pharmaceutical companies are making a killing too. Actually, Merck netted $11.9 billion last year. It seems reasonable to assume they made some of that fortune through the increased costs of prescription drugs.5
But you don't have to bow down to Big Pharma. There are a few ways to keep people like Martin Shkreli from untying your purse strings.
One way to do this is to take an inventory of your current meds. If you are taking more than one med to treat the same disease or symptom, ask your doctor if that is necessary.
Also, you can look for a natural alternative. There are natural solutions to lots of common ailments for which we take prescriptions. Do your research about your condition and ask your doctor if the natural options you find are a good match for you.

If prescription meds are a part of your life, there are easy ways to cut the costs. I will share a few with you Insiders.
Coupons: Many times, the pharmacy has coupons available at checkout. Be sure to ask your pharmacist if your medication is eligible for a discount. You can also look on manufacturer websites for additional discounts. Or check out  internetdrugcoupon.com. They have discounts on hundreds of medications.
Check prices: Websites like GoodRx.com and  Drugs.com list prices of medications at the pharmacies in your neighborhood. You may be able to get a better price at a different pharmacy than your usual one. Drugs.com and GoodRx.com offer coupons as well.
Ask for samples: Many health care centers have samples available. Lots of times, you can get a week or two-week supply for free from your practitioner. Also, sometimes drug companies will offer a reimbursement for your first 30-day supply. Be sure to ask your doctor and pharmacist if these are available for any or all of your medications.
Ask about generics: According to the FDA, generic drugs can be up to 80% cheaper than brand-name prescriptions. That's a huge savings right off the bat!
Review your Part D : If you are on Medicare, you already know the biggest hassle is Part D. But, if you take the time to look at your total costs, and not just premiums, you may end up saving hundreds of dollars a year! This may take a little extra time, but can add up to big savings.
If you have any medicine cost-cutting tips, please share! nmoore@lfb.org
Live well,

Natalie Moore,
Managing editor, Living Well Daily
---
Sources
[1] Nearly 60 percent of Americans — the highest ever — are taking prescription drugs
[2] 'Pharma Bro' Shkreli Invokes the Fifth Before Congress
[3] Former Pharma Big Martin Shkreli Boasted '$1 Bn Here We Come,' Documents Say
[4] Valeant, Turing Slammed as Shkreli Calls Congress 'Imbeciles'
[5] 2015 ranking of the global top 10 biotech and pharmaceutical companies based on net income (in billion U.S. dollars)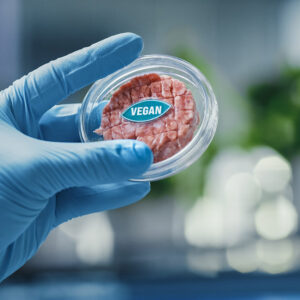 People ask me all the time what I think about meat substitutes. My reply is simple: "They're junk!" The labels claim that these fake meats are better for your health and the environment. But nothing could be further from the truth… If you're a regular Living Well Daily reader, you know I'm constantly warning you...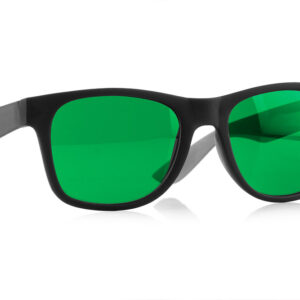 Are you a gambler? Well, you sure can end up FEELING like one if you're part of the at least 20 percent of adults who suffer from occasional discomfort like lower back pain. Because it can feel like you're spinning a roulette wheel every time you contemplate whether or not you should grab an over-the-counter...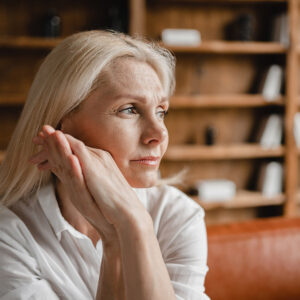 "I have anxiety, but I'm worried about taking medicine for it. Do you have anything you could recommend instead?" –Teresa from St. Paul, MN Teresa, It's always a good idea to be cautious about starting a new medication. And that includes anti-anxiety drugs. Typically, these medications do work, but they're not a long-term solution. They...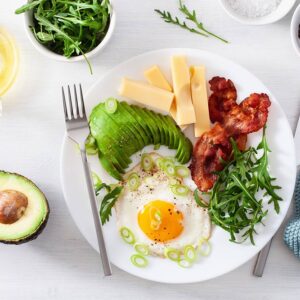 Dear Living Well Daily Reader, Mainstream medicine is on a misguided mission. They want us to FEAR fat. And unfortunately, it's working. Because instead of improving our health, this fear is backfiring on us in more ways than one. As a nation, we're overweight, sick, and suffering in record numbers from heart disease, diabetes, obesity,...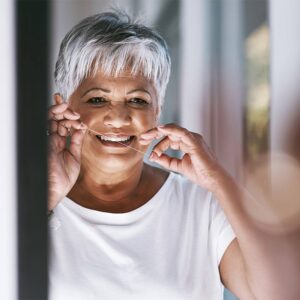 Dear Living Well Daily Reader, There's not a lot you can accomplish from start to finish in just two minutes. Regardless if it's a chore you need to do or something fun you want to dive into, most activities take at least a couple of minutes to just get rolling. But that's what makes this...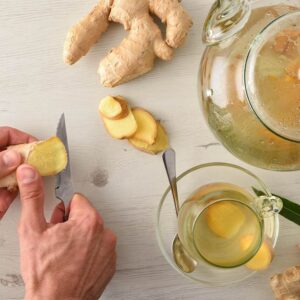 The next time you munch on a gingerbread man consider this… The spice you're tasting has SUCH powerful health properties it was once literally known as the "Great Cure," according to the experts at The Herb Society. In fact, as delicious as ginger is it wasn't even being used to flavor foods at first. Instead,...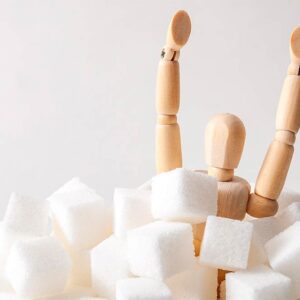 If we tracked our sugar consumption on a graph, the December spike would be so high it'd blow right off the chart. Everywhere you look, sweet treats tempt you into having "Just one more." Well, recently a group of researchers made a stunning discovery about all that sugar. They figured out one of life's greatest...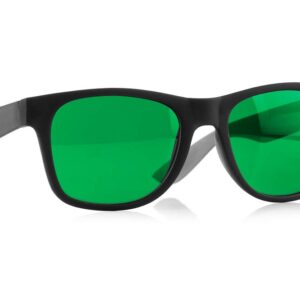 Being an adult HURTS. Well, for nearly 20 percent of us, at least, it does. Because that's how many folks are suffering from some sort of pain, according to studies. We battle migraines, arthritis, cancer, muscle aches, fibromyalgia, and more. Many folks turn to over-the-counter painkillers, including aspirin, acetaminophen, and ibuprofen. But with chronic pain,...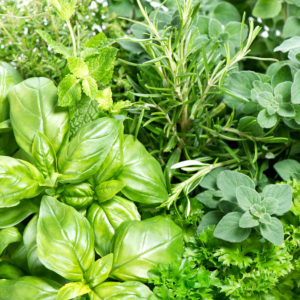 Could simple plants hold the key to killing cancer? According to new research, this could be the case. Read on to discover more.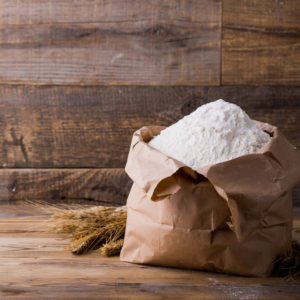 Ever wondered what "enriched" flour actually means? Tune into the mailbag today to find out the truth about your baking ingredients.