Kitchen Cure SLASHES Heart Risk
Dear Living Well Daily Reader,
Let's face it — there's nothing better than biting into a fried chicken drumstick or a piping-hot onion ring.
But if you're like most folks, it's probably been a while since you had the sensation of grease dripping down your chin.
There always seems to be a spouse, child, or doctor waiting in the wings to warn you about the dangers of fried foods.
But what if everything… and I mean EVERYTHING… we've been told about fried foods is wrong?
A new study reveals that our trusty frying pan may not be nearly as dangerous as we thought.
And enjoying fried foods the right way may be the key to keeping your heart in tip-top shape.
New research from the University of Edinburgh shows that the problem with fried foods isn't the grease at all — unless it's too hot.
It turns out that cooking foods at temperatures higher than 300 degrees F (150 C) changes their chemical structures.
That can lead to the formation of toxins called neoformed contaminants (NFCs).
This can get a little complicated, but here's what you need to know. NFCs include trans fat, which are notorious heart-wreckers (think nasty stuff in margarine), and glycogen end products that increase your risk for heart disease.
Foods fried at high temperatures are particularly dangerous because the oils rapidly break down and form trans fats.
Plus, the danger increases when cooking oils are reused (like at your favorite fast-food dive). Each use ups the amount of trans fats and your risk of heart troubles.
That's the bad news. The good news is that frying foods at lower temperatures may not be unhealthy at all… it can even be good for you.
To prove this, an international team of researchers scoured past studies that focused on how NFCs affected the heart health of both humans and animals.
Then they looked at heart disease rates in certain countries around the world.
People from South Asian countries like India, Bangladesh, Pakistan, and Sri Lanka, where foods are deep-fried at high temperatures, were FOUR TIMES as likely to suffer from heart disease.
But nearby China had the lowest risk of heart disease. The researchers think this is due to Chinese meals having more foods that are lightly fried at lower temperatures.
And, of course, we know that frying foods can actually be GOOD for your heart. That's because some cooking oils like olive oil and coconut oil come with plenty of heart-friendly benefits.
A good rule of thumb is to make sure the fried food you eat comes from your own kitchen, and not some burger joint or greasy spoon diner. This is the only way to be sure the cooking oils aren't being used repeatedly.
Second, never fry your foods at temperatures higher than 300 degree F. And while that sounds low, it works just fine for delicious fried chicken.
Coconut oil is a great choice for frying at home.
Not only does it give a mild coconut flavor to food cooked in it, it also provides you with a healthy dose of fatty acids which may help to improve your weight and increase fat loss when compared to other oils.
To get you started, here's a recipe for coconut oil fried chicken.
Ingredients
5 lbs. chicken leg quarters
1 tsp. salt
1 tsp. pepper
1 tsp. paprika
1 cup coconut flour
 Coconut oil for frying.
Instructions
Combine chicken and seasonings in a large bowl. Thoroughly massage spices into chicken to ensure it's fully coated. Cover and place in refrigerator overnight.
 Heat 2 inches of coconut oil in a heavy pan to 300 degree F.
Toss chicken in coconut flour and add to the pan in batches
Cook for about 8 minutes on each side or until golden brown.
Insert meat thermometer to make sure the meat reaches 165 degrees.
Live well,
Natalie Moore
Managing editor, Living Well Daily Insider
Ed. Note: Please send your feedback: nmoore@lfb.org – and click here to like us on Facebook.
---
Sources
[1] Cooking temperature may hold clues to heart disease rates, scientists say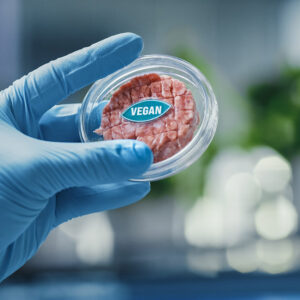 People ask me all the time what I think about meat substitutes. My reply is simple: "They're junk!" The labels claim that these fake meats are better for your health and the environment. But nothing could be further from the truth… If you're a regular Living Well Daily reader, you know I'm constantly warning you...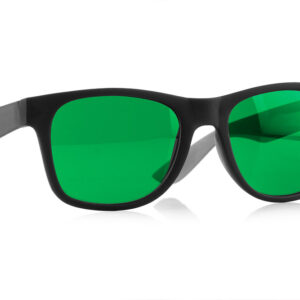 Are you a gambler? Well, you sure can end up FEELING like one if you're part of the at least 20 percent of adults who suffer from occasional discomfort like lower back pain. Because it can feel like you're spinning a roulette wheel every time you contemplate whether or not you should grab an over-the-counter...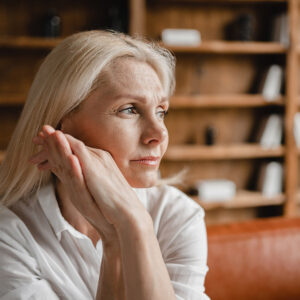 "I have anxiety, but I'm worried about taking medicine for it. Do you have anything you could recommend instead?" –Teresa from St. Paul, MN Teresa, It's always a good idea to be cautious about starting a new medication. And that includes anti-anxiety drugs. Typically, these medications do work, but they're not a long-term solution. They...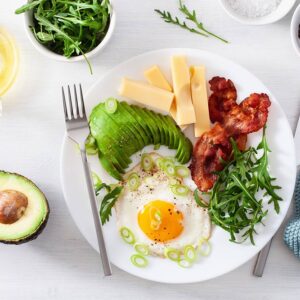 Dear Living Well Daily Reader, Mainstream medicine is on a misguided mission. They want us to FEAR fat. And unfortunately, it's working. Because instead of improving our health, this fear is backfiring on us in more ways than one. As a nation, we're overweight, sick, and suffering in record numbers from heart disease, diabetes, obesity,...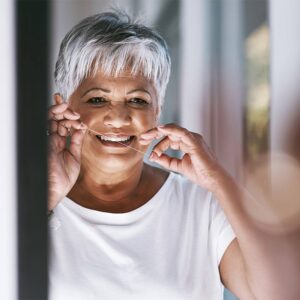 Dear Living Well Daily Reader, There's not a lot you can accomplish from start to finish in just two minutes. Regardless if it's a chore you need to do or something fun you want to dive into, most activities take at least a couple of minutes to just get rolling. But that's what makes this...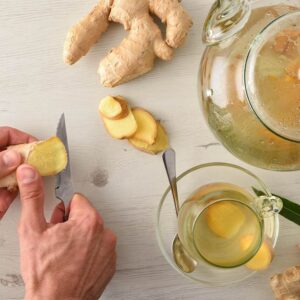 The next time you munch on a gingerbread man consider this… The spice you're tasting has SUCH powerful health properties it was once literally known as the "Great Cure," according to the experts at The Herb Society. In fact, as delicious as ginger is it wasn't even being used to flavor foods at first. Instead,...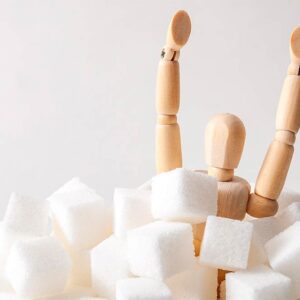 If we tracked our sugar consumption on a graph, the December spike would be so high it'd blow right off the chart. Everywhere you look, sweet treats tempt you into having "Just one more." Well, recently a group of researchers made a stunning discovery about all that sugar. They figured out one of life's greatest...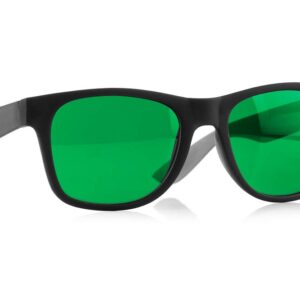 Being an adult HURTS. Well, for nearly 20 percent of us, at least, it does. Because that's how many folks are suffering from some sort of pain, according to studies. We battle migraines, arthritis, cancer, muscle aches, fibromyalgia, and more. Many folks turn to over-the-counter painkillers, including aspirin, acetaminophen, and ibuprofen. But with chronic pain,...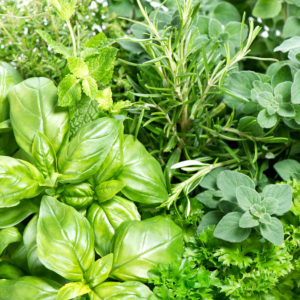 Could simple plants hold the key to killing cancer? According to new research, this could be the case. Read on to discover more.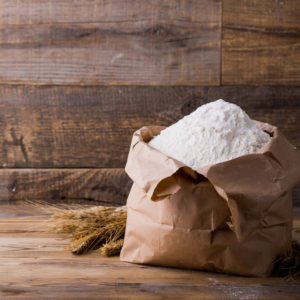 Ever wondered what "enriched" flour actually means? Tune into the mailbag today to find out the truth about your baking ingredients.