From the Mailbag: Cancer-fighting Tea and Help for COPD
Dear Living Well Daily Reader,
You've got questions…
We've got answers!
Today, we will discuss Essiac tea and its effects on cancer, along with how one powerful supplement can help fight COPD symptoms.
Let's dive in…
Cancer-fighting Tea
Hi Natalie,

I was recently diagnosed with breast cancer. A friend of mine told me that drinking Essiac tea might help me win the battle against it. Do you know if Essiac tea is good for fighting cancer?

Thanks in advance,

Cynthia K.
Thanks for the great question, Cynthia. Lots of readers have questions about this natural cancer remedy.
Essiac tea is an ancient recipe from the Ojibwe tribes of Canada that contains burdock root, slippery elm bark, sheep sorrel and Indian rhubarb root.
In the early 1900s, a cancer nurse named Renee Caisse  used the tea to treat patients suffering from all types of cancer. She saw such tremendous results, and she wanted make the tea available to the masses. Since then, Essiac tea has been used around the world to help treat cancer. (And it still carries her name. Essiac is Caisse spelled backwards.)
While it's not recognized as cancer treatment by the FDA, there's plenty of anecdotal evidence that says Essiac tea can help folks beat cancer. In addition, there are animal studies that show Essiac tea can halt the ability of tumor cells to multiply.
One reason Essiac may help prevent cancer is due to its ability to fight free radicals. The formula is chock-full of phytonutrients and antioxidants that can reduce free-radical development and boost your immune system.
Essiac typically causes few side effects for patients. However, it can be troublesome for folks who are have brain cancer or are already taking conventional cancer treatments. So check with your practitioner before starting Essiac.
The typical dosage is one fluid ounce of Essiac concentrate mixed with two ounces of hot water. This should be sipped before bedtime at least two hours after eating. You can find Essiac tea through online retailers like amazon.com.
If you're interested in learning about more foods that can help you fight cancer, you should check out our affiliates at The Truth About Cancer.
They've uncovered how one American physician has cracked open the vault and dumped over 100,000 references that prove not only can nutritional therapies treat cancer for the long term… they may also just prevent it in the first place. Click here to discover more about this controversial information.
Help for COPD
Dear Natalie,

I suffer from chronic pulmonary obstructive disorder and often have a hard time breathing because of lung infections and inflammation. Do you know of any natural remedies that will help me?

Thanks,

Jean S.
Thanks for your question, Jean.
In case you're not familiar, chronic pulmonary obstructive disorder, or COPD, is a lung condition that's marked by chronic bronchitis and emphysema. Symptoms of COPD include wheezing, shortness of breath and chronic cough. Lung damage from COPD is not reversible, and there is no cure.
Fortunately, there is one supplement that can help alleviate some of these uncomfortable symptoms.
Many studies show that omega-3s can lower inflammation in the body including the lungs.
One study in particular shows that patients who have an omega-3-rich diet may experience a significant decrease in lung inflammation. Because of these results, experts believe that omega-3s are an affordable, practical and safe way to reduce the symptoms of COPD.
Another recent study shows that omega-3 fatty acids fight both lung infections and lung inflammation in folks suffering from COPD. However, this study focused mainly on an omega-3 inhalant, which is currently still being researched. However, in the future, this could be a breakthrough medication for folks with COPD.
This means for now, getting omega-3s through your diet or supplementation are your only options.
Unless you're eating wild-caught seafood regularly, though, there's a great chance you're not getting enough omega-3 in your diet. This means supplementation is the best way to ensure you'll have an anti-inflammatory advantage over your COPD.
Be sure you're going for an omega-3 fish oil supplement that's been molecularly distilled. This way, you get all of the health benefits without harsh toxins.
Do you have any health questions you want answered? Drop me a line nmoore@lfb.org.
Live well,
Natalie Moore
Managing editor, Living Well Daily Insider
Ed. Note: Please send your feedback: nmoore@lfb.org – and click here to like us on Facebook.
---
Sources
[1] Why Essiac Tea Should be Part of Your Cancer Fighting Program
[2] Inhibition of prostate cancer-cell proliferation by Essiac.
[3] Omega 3 Fatty Acids May Reduce Bacterial Lung Infections Associated with COPD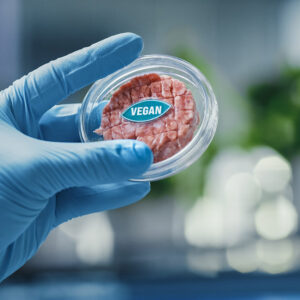 People ask me all the time what I think about meat substitutes. My reply is simple: "They're junk!" The labels claim that these fake meats are better for your health and the environment. But nothing could be further from the truth… If you're a regular Living Well Daily reader, you know I'm constantly warning you...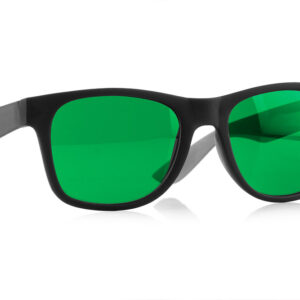 Are you a gambler? Well, you sure can end up FEELING like one if you're part of the at least 20 percent of adults who suffer from occasional discomfort like lower back pain. Because it can feel like you're spinning a roulette wheel every time you contemplate whether or not you should grab an over-the-counter...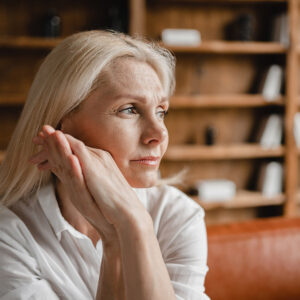 "I have anxiety, but I'm worried about taking medicine for it. Do you have anything you could recommend instead?" –Teresa from St. Paul, MN Teresa, It's always a good idea to be cautious about starting a new medication. And that includes anti-anxiety drugs. Typically, these medications do work, but they're not a long-term solution. They...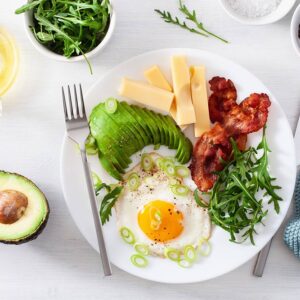 Dear Living Well Daily Reader, Mainstream medicine is on a misguided mission. They want us to FEAR fat. And unfortunately, it's working. Because instead of improving our health, this fear is backfiring on us in more ways than one. As a nation, we're overweight, sick, and suffering in record numbers from heart disease, diabetes, obesity,...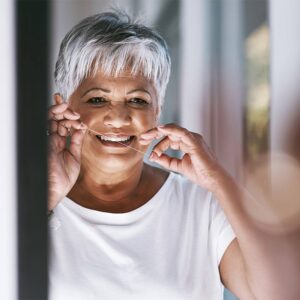 Dear Living Well Daily Reader, There's not a lot you can accomplish from start to finish in just two minutes. Regardless if it's a chore you need to do or something fun you want to dive into, most activities take at least a couple of minutes to just get rolling. But that's what makes this...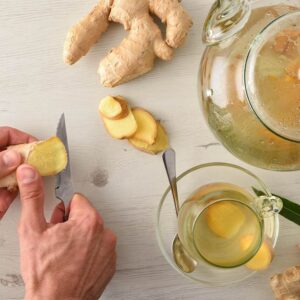 The next time you munch on a gingerbread man consider this… The spice you're tasting has SUCH powerful health properties it was once literally known as the "Great Cure," according to the experts at The Herb Society. In fact, as delicious as ginger is it wasn't even being used to flavor foods at first. Instead,...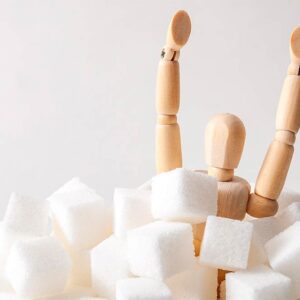 If we tracked our sugar consumption on a graph, the December spike would be so high it'd blow right off the chart. Everywhere you look, sweet treats tempt you into having "Just one more." Well, recently a group of researchers made a stunning discovery about all that sugar. They figured out one of life's greatest...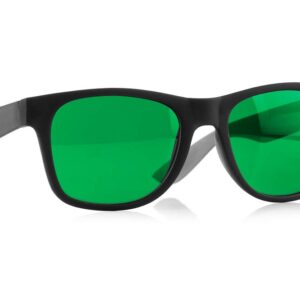 Being an adult HURTS. Well, for nearly 20 percent of us, at least, it does. Because that's how many folks are suffering from some sort of pain, according to studies. We battle migraines, arthritis, cancer, muscle aches, fibromyalgia, and more. Many folks turn to over-the-counter painkillers, including aspirin, acetaminophen, and ibuprofen. But with chronic pain,...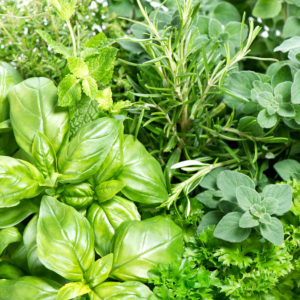 Could simple plants hold the key to killing cancer? According to new research, this could be the case. Read on to discover more.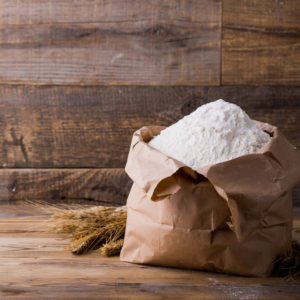 Ever wondered what "enriched" flour actually means? Tune into the mailbag today to find out the truth about your baking ingredients.