From the Mailbag: Fecal Transplants and Full-Fat Dairy
Dear Living Well Daily Reader,
You've got questions…
We've got answers!
Last week, we discussed natural solutions for treating psoriasis and got an overwhelming number of reader responses. Thanks so much for writing in. We will be vetting those responses and will share reader tips on how to alleviate this uncomfortable skin condition in an upcoming mailbag edition of Living Well Daily. Stay tuned!
If you have a psoriasis tip you'd like to share, send it to nmoore@lfb.org.
This week, we will be discussing fecal transplants and how they may be leading the way in treating a common bowel infection. We'll also talk about how eating full-fat dairy may reduce your diabetes risk.
Let's dive in…

Poop Transplants Save Lives?
Hey, Natalie,

My brother-in-law suffers from recurrent intestinal infections. His doctor said it's due to a bacteria called C. diff, and it's really hard to treat. He's been hospitalized several times because of the infection and has suffered through many courses of antibiotics but has experienced no relief. Last week, his doctor suggested he get a fecal transplant. Do you know how they do this? Moreover, do they actually work for treating C.diff?

Thanks,

Tim W.
Interesting questions, Tim.
Clostridium difficile is a bacterium that can cause serious gastric symptoms including diarrhea, abdominal cramping and even life-threatening inflammation of the colon. C. difficile infections are usually contracted after antibiotic use and most commonly affect older people in hospitals or care facilities. However, these infections are now showing up in folks without a history of being in health care facilities or antibiotic use.
Just as in your brother-in-law's case, C. diff sufferers are typically given antibiotics that target the specific bacteria that cause the infection. However, these additional antibiotics don't always kill the infection — even with multiple courses.
That's where the poop comes in…
In recent years, scientist and doctors have performed an unconventional operation called a fecal transplant. During this procedure, "healthy" stool from a donor is implanted in the colon of the C. difficile sufferer. This is done via colonoscopy or nasogastric tube, and it uses the donor's stool to replenish healthy gut bacteria.
Research shows that fecal transplants have a success rate higher than 90 percent for treating dangerous C. difficile infections. Plus, they don't subject the body to more antibiotics, which can kill off the beneficial bacteria in your stomach.
So if your brother-in-law goes forward with the procedure, there's a great chance that he will recover from this debilitating and painful condition and hopefully be able to say goodbye to good-gut-bacteria-destroying antibiotics.

Full-Fat Freedom
Dear Natalie,

A friend in my card circle told me that eating and drinking full-fat dairy products can decrease your risk for diabetes. Is this true?

Thanks,

Libby B.
Thanks for your question, Libby.
Yes, this is true. According to a recent study, full-fat dairy products have been linked to a lower risk of diabetes.
The study, which is published in the journal Circulation, involved 3,333 participants who were monitored for both biomarkers for dairy fat in their blood and the development of diabetes. At the end of the study, the data showed that folks who eat the most dairy fat had about a 50 percent lower risk of developing diabetes.
The researchers weren't able to establish that eating dairy fat was the exact reason why these folks experienced the decreased risk, but the results certainly show that dairy fat may have protective effects against diabetes.
So if you're going to eat dairy, be sure to enjoy the full-fat type.
Thanks for your questions! Keep them coming. Send all questions to nmoore@lfb.org
Live well,
Natalie Moore
Managing editor, Living Well Daily Insider
---
Sources
[1] Fecal Transplantation (Bacteriotherapy)
[2] Circulating Biomarkers of Dairy Fat and Risk of Incident Diabetes Mellitus Among US Men and Women in Two Large Prospective Cohorts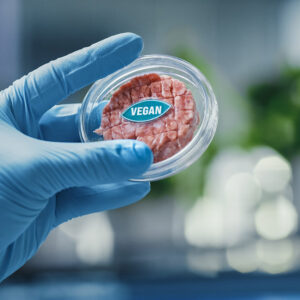 People ask me all the time what I think about meat substitutes. My reply is simple: "They're junk!" The labels claim that these fake meats are better for your health and the environment. But nothing could be further from the truth… If you're a regular Living Well Daily reader, you know I'm constantly warning you...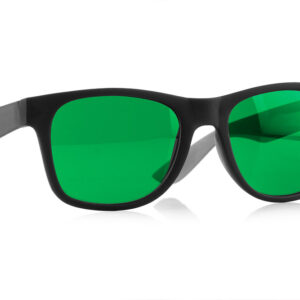 Are you a gambler? Well, you sure can end up FEELING like one if you're part of the at least 20 percent of adults who suffer from occasional discomfort like lower back pain. Because it can feel like you're spinning a roulette wheel every time you contemplate whether or not you should grab an over-the-counter...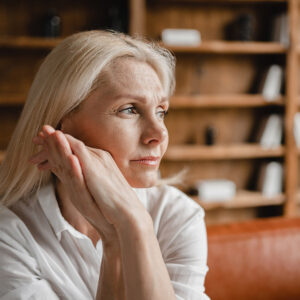 "I have anxiety, but I'm worried about taking medicine for it. Do you have anything you could recommend instead?" –Teresa from St. Paul, MN Teresa, It's always a good idea to be cautious about starting a new medication. And that includes anti-anxiety drugs. Typically, these medications do work, but they're not a long-term solution. They...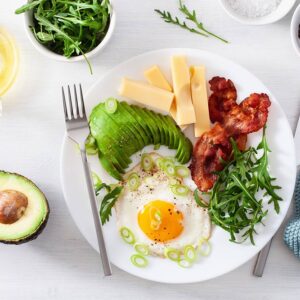 Dear Living Well Daily Reader, Mainstream medicine is on a misguided mission. They want us to FEAR fat. And unfortunately, it's working. Because instead of improving our health, this fear is backfiring on us in more ways than one. As a nation, we're overweight, sick, and suffering in record numbers from heart disease, diabetes, obesity,...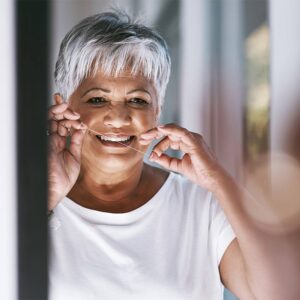 Dear Living Well Daily Reader, There's not a lot you can accomplish from start to finish in just two minutes. Regardless if it's a chore you need to do or something fun you want to dive into, most activities take at least a couple of minutes to just get rolling. But that's what makes this...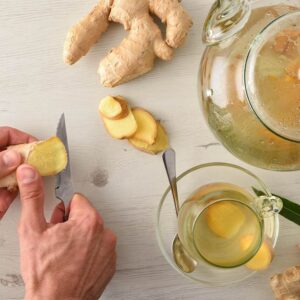 The next time you munch on a gingerbread man consider this… The spice you're tasting has SUCH powerful health properties it was once literally known as the "Great Cure," according to the experts at The Herb Society. In fact, as delicious as ginger is it wasn't even being used to flavor foods at first. Instead,...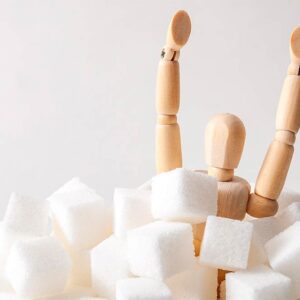 If we tracked our sugar consumption on a graph, the December spike would be so high it'd blow right off the chart. Everywhere you look, sweet treats tempt you into having "Just one more." Well, recently a group of researchers made a stunning discovery about all that sugar. They figured out one of life's greatest...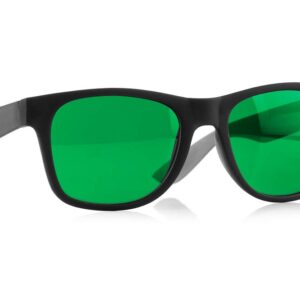 Being an adult HURTS. Well, for nearly 20 percent of us, at least, it does. Because that's how many folks are suffering from some sort of pain, according to studies. We battle migraines, arthritis, cancer, muscle aches, fibromyalgia, and more. Many folks turn to over-the-counter painkillers, including aspirin, acetaminophen, and ibuprofen. But with chronic pain,...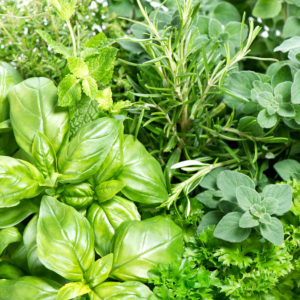 Could simple plants hold the key to killing cancer? According to new research, this could be the case. Read on to discover more.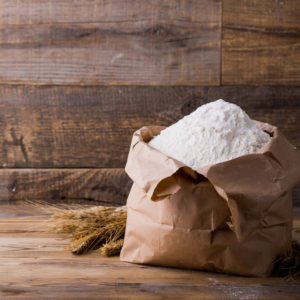 Ever wondered what "enriched" flour actually means? Tune into the mailbag today to find out the truth about your baking ingredients.