Miracle Mineral Destroys Deadly Infections
Dear Living Well Daily Reader,
Do you catch colds often?
Or had a bout with respiratory infection?
Or even found yourself in the hospital because of pneumonia?
If any of this rings true, you may have a weakened immune system.
But the truth is you may have a compromised immune system and never show any symptoms until it's too late —  when you're suffering from a serious infection or even fighting for your life.
If you're age 65 or older, you're likely at an even greater risk of experiencing a serious illness like pneumonia.
You see, as you age, your immune system weakens.
Fortunately, according to new research, a naturally occurring mineral that can help boost your immune system and keep you healthy — even through cold season.

Zap "Invaders" With Zinc
The mineral is zinc.
And it's proving to be a powerhouse immune booster.
Recently, a powerful study shows that older adults who take zinc are less likely to develop life-threatening infections like pneumonia — even when living in a nursing home.
The double-blind, placebo-controlled trial lasted for three months. It involved 53 participants who were 65 years or older and living in nursing homes.
Of these, 58 percent were suffering from low zinc blood levels and were randomly assigned to groups. The first group took 30 mg of zinc daily, and the second group was given a placebo.
At the end of the trial, the researchers weren't surprised to find that those taking the zinc supplements had increased zinc blood levels, since that was the goal of the supplementing their diets.
However, what they discovered next was downright amazing…
The folks taking the zinc also experienced a rapid increase in their number of T cells than those in the placebo group.
T cells are white blood cells that are critical for your immune system to function. Your T cells are like tiny soldiers who seek and destroy the bugs that invade your body.
So if you have a low T cell count, you have fewer "solider" cells to scout out invaders, which may lead to a weakened immune system that makes you more susceptible to infections and could complicate your recovery from illness.
For seniors (or anyone) who wants to maintain a healthy immune system, this is great news!
Dr. Simin Nikbin Meydani, lead researcher on the study, reports, "The results strongly suggest that ensuring adequate zinc consumption by older adults could have a significant impact on reducing the incidence of and morbidity (death) from infection, which is a major public health problem in older adults."
Luckily, zinc supplements are affordable and easy to get your hands on.

Get This Miracle Mineral
Zinc is available in many forms, but like many other supplements, the body better absorbs certain types. These include zinc picolinate, zinc citrate, zinc acetate, zinc glycerate and zinc monomethionine.
It can be found in a variety of doses, but is typically found in 30–50 mg capsules. Be sure to check the labels for proper dosage and instructions. You can typically find 150–200-count 50 mg capsule supplies for around $7 from online retailers.
In addition, zinc is also found in many food sources like red meats, poultry, cheese, seafood and oysters. However, your body only absorbs 20–40 percent of the zinc in your diet.
This means taking a supplement may be the best way to ensure you're getting a regular dose of this immune-boosting miracle mineral!

According to the University of Maryland Medical Center, taking zinc with a protein increases your absorption of this immune-boosting mineral.
Plus, science shows that zinc from foods like red meat, poultry and seafood is more readily absorbed than zinc from plant food sources. This means taking your zinc supplement with a nice juicy steak or a piece of roasted chicken or fish will double your chances of upping your zinc level.
So today, I'm going to share with you one of my favorite recipes that includes a popular zinc-rich food — chicken.
Orange and Fennel Roasted Chicken
Ingredients
One organic free-range chicken
2 organic navel oranges
1 bunch fennel leaves
3 tablespoons olive oil
Sea salt and pepper to taste.
Instructions
Preheat oven to 450 degrees F
Remove organ bag ,rinse chicken in warm water and pat completely dry
Place in well-seasoned cast-iron skillet and rub with olive oil
Spread fennel over the chicken skin and place a few sprigs in chicken cavity
Place one orange with peel on into the cavity
Slice other orange and cover topside of the chicken
Salt and pepper to taste
Cook at 450 F for 25 min
Then decrease heat to 350 F and cook for 20 minutes per pound
Enjoy!
Live well,
Natalie Moore
Managing editor, Living Well Daily Insider
Ed. Note: Please send your feedback: nmoore@lfb.org – and click here to like us on Facebook.
---
Sources
[1] Effect of zinc supplementation on serum zinc concentration and T cell proliferation in nursing home elderly: a randomized, double-blind, placebo-controlled trial
[2] Study shows zinc supplement boosted serum zinc levels and immunity in older adults
[3] Zinc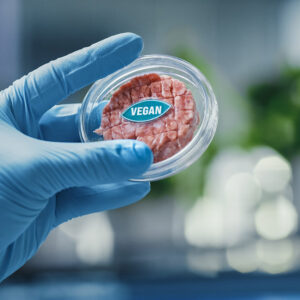 People ask me all the time what I think about meat substitutes. My reply is simple: "They're junk!" The labels claim that these fake meats are better for your health and the environment. But nothing could be further from the truth… If you're a regular Living Well Daily reader, you know I'm constantly warning you...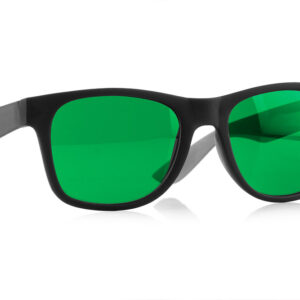 Are you a gambler? Well, you sure can end up FEELING like one if you're part of the at least 20 percent of adults who suffer from occasional discomfort like lower back pain. Because it can feel like you're spinning a roulette wheel every time you contemplate whether or not you should grab an over-the-counter...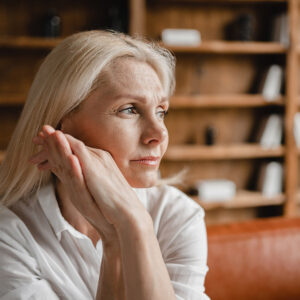 "I have anxiety, but I'm worried about taking medicine for it. Do you have anything you could recommend instead?" –Teresa from St. Paul, MN Teresa, It's always a good idea to be cautious about starting a new medication. And that includes anti-anxiety drugs. Typically, these medications do work, but they're not a long-term solution. They...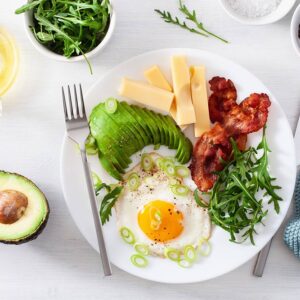 Dear Living Well Daily Reader, Mainstream medicine is on a misguided mission. They want us to FEAR fat. And unfortunately, it's working. Because instead of improving our health, this fear is backfiring on us in more ways than one. As a nation, we're overweight, sick, and suffering in record numbers from heart disease, diabetes, obesity,...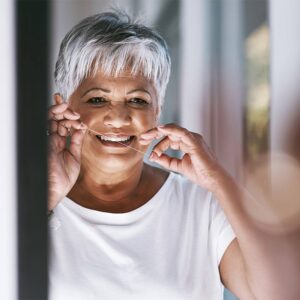 Dear Living Well Daily Reader, There's not a lot you can accomplish from start to finish in just two minutes. Regardless if it's a chore you need to do or something fun you want to dive into, most activities take at least a couple of minutes to just get rolling. But that's what makes this...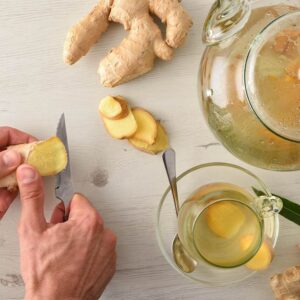 The next time you munch on a gingerbread man consider this… The spice you're tasting has SUCH powerful health properties it was once literally known as the "Great Cure," according to the experts at The Herb Society. In fact, as delicious as ginger is it wasn't even being used to flavor foods at first. Instead,...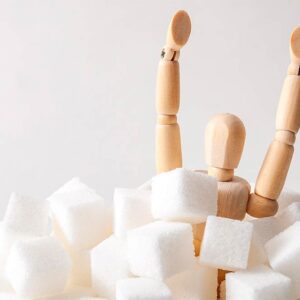 If we tracked our sugar consumption on a graph, the December spike would be so high it'd blow right off the chart. Everywhere you look, sweet treats tempt you into having "Just one more." Well, recently a group of researchers made a stunning discovery about all that sugar. They figured out one of life's greatest...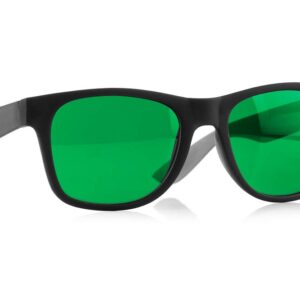 Being an adult HURTS. Well, for nearly 20 percent of us, at least, it does. Because that's how many folks are suffering from some sort of pain, according to studies. We battle migraines, arthritis, cancer, muscle aches, fibromyalgia, and more. Many folks turn to over-the-counter painkillers, including aspirin, acetaminophen, and ibuprofen. But with chronic pain,...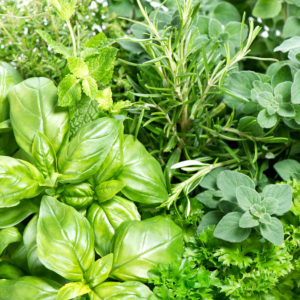 Could simple plants hold the key to killing cancer? According to new research, this could be the case. Read on to discover more.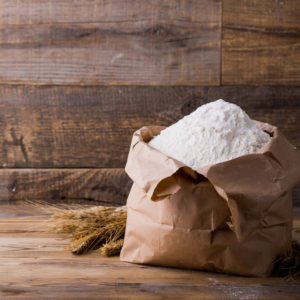 Ever wondered what "enriched" flour actually means? Tune into the mailbag today to find out the truth about your baking ingredients.