Mosquito Season: Why Bug Spray Can Melt Plastic
Are you dousing yourself with paint thinner? 
Synthetics or solvents? Find out when to use them…
Discover the safest way to get maximum protection with less health risk. 
Dear Living Well Daily Reader,
2016 is the year of the mosquito.
As the cases of Zika virus pile up, so do bug repellant sales.
But before you get carried away in the outdoor section…
You should know that a popular ingredient in bug spray can cause some serious health issues, including neurological damage when used at high concentrations.
Yet you still need to protect yourself and your family from the imminent threat of mosquito-borne disease.
So what can you do?
Fortunately, there are a few ways to make this toxic repellant, DEET, a little safer. We will share one very important tip about this in just a bit.
Plus, we will reveal a not-so-natural but potentially less dangerous repellant the CDC has approved.

Pass the Paint Thinner?
My first encounter with DEET was alarming.
One year when I was away at summer camp, I saw a fellow camper melt a plastic cup with a can of aerosol bug spray. While it was disturbing, the 11-year-old version of me couldn't help but be intrigued.
Throughout the camp session, some other curious campers and I figured out that not only could this bug spray melt plastic, but it could also strip paint and even remove nail polish.
When I went home and told my mom about it — she immediately threw it out and chalked it up to being a fluke.
But it was no fluke; it was DEET.
As it turns out, DEET isn't just an insect repellent. It's a powerful chemical in other ways.
DEET is a member is of the toluene family. These chemicals are solvents, which explains why the DEET-based bug spray was able to remove paint and melt plastic.
Regular DEET use is linked to side effects including rashes, skin irritation, numbness and burning in the lips, nausea, headaches, dizziness, and trouble concentrating.
Studies using DEET have also raised concerns about neurological damage and disrupted gene expression. In high doses, DEET can induce neurological symptoms like seizures, tremors, and slurred speech.
While all of these health consequences are alarming, they are associated with high concentrations and long durations of exposure.
However, lowering the concentration of DEET in your bug spray is an easy way to reduce these dangerous exposures. DEET is available in various concentrations, from 100 percent all the way down to 5 percent. The concentration level doesn't affect the spray's ability to repel insects. Instead, higher concentration provides longer-lasting protection.
This means choosing a lower dose of DEET won't make you more susceptible to bites, unless you forget to reapply it. Plus, this instantly lowers your exposure to this strong solvent. Be sure to read the label for duration information.
The CDC suggests using products with a concentration of 20–50 percent to repel disease-carrying vectors. This percentage should provide all-day protection. But if you're going out for just a few hours, a lower concentration like 10 percent should do the job.

Biochemical Protection
But there is another other option.
The CDC has approved the use of lemon eucalyptus oil as an insect repellant. However, the approved form is quite different from the unprocessed form.
The oil extract is refined to intensify its active ingredient, para-menthane-3,8-diol, or PMD. Processing increases the PMD concentration from 1 percent to as high as 65 percent.
Heavy refining doesn't exactly make PMD a "natural" product, but the EPA defines it as a biochemical pesticide. This means it's a naturally occurring ingredient that controls pests via nontoxic mechanisms.
Because of the natural origins, the EPA approves biochemical pesticides with less safety testing than required for chemical-based varieties. This means there is little known about the health effects of processed PMD.
Repellants with 20–26 percent PMD concentrations are shown to be just as effective against both mosquitoes and ticks as 15–20 percent DEET repellants.
Although PMD repellants aren't exactly "natural," they can't melt plastic or strip the paint off a car. So that makes them a better choice for casual use.
That being said, the increased risk of Zika and other vector-borne diseases this summer makes it's important to ensure you are properly protected. If you are going into an area infested with disease-carrying insects, make sure your bug repellent works well — even if it contains DEET.
Citronella is fine option for extra protection but won't provide enough protection on its own.
Additionally, wearing long sleeves and pants is a good idea when going into infested areas. This adds one more layer of protection between you and the pests.

Essential oil bug sprays are another option if you're trying to win the war against bugs.
One product I have tried and had good luck with for light protection is Butterbean Organics Bug-a-boo spray. Its features include:
Contains no synthetic chemicals/DEET-free
Safely and effectively helps to repel insects
Contains certified organic essential oils and neem oil
Soy-free, gluten-free, alcohol-free, non-GMO
Pleasant smell will not repel people
Recyclable lightweight bottle.
Plus, it even effective and safe for your pets!
And as an Insider, you are entitled to a 10 percent discount on this product when you order from Butterbean's website. All you have to do is enter discount code Livingwell at checkout!
Click here for more information.
Bug-a-boo spray is good for protection when porch sitting or taking a walk in the neighborhood, but it's not ideal for insect-infested areas like DEET and PMD products are. Be sure to reapply often.
Live well,

Natalie Moore
Managing editor, Living Well Daily Insider
---
Sources
[1] Is it true that the DEET used in most mosquito repellents is toxic?
[2] EWG'S GUIDE TO BUG REPELLENTS IN THE AGE OF ZIKA: REPELLENT CHEMICALS
[3] Protection against Mosquitoes, Ticks, & Other Arthropods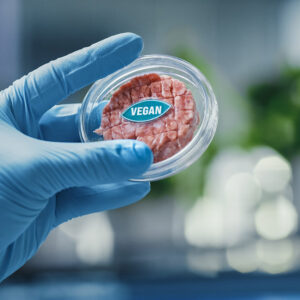 People ask me all the time what I think about meat substitutes. My reply is simple: "They're junk!" The labels claim that these fake meats are better for your health and the environment. But nothing could be further from the truth… If you're a regular Living Well Daily reader, you know I'm constantly warning you...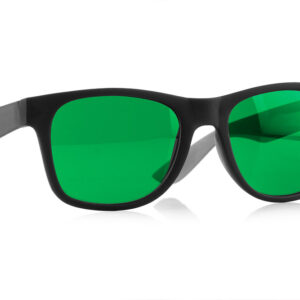 Are you a gambler? Well, you sure can end up FEELING like one if you're part of the at least 20 percent of adults who suffer from occasional discomfort like lower back pain. Because it can feel like you're spinning a roulette wheel every time you contemplate whether or not you should grab an over-the-counter...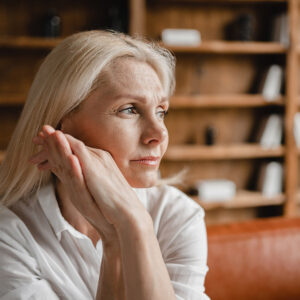 "I have anxiety, but I'm worried about taking medicine for it. Do you have anything you could recommend instead?" –Teresa from St. Paul, MN Teresa, It's always a good idea to be cautious about starting a new medication. And that includes anti-anxiety drugs. Typically, these medications do work, but they're not a long-term solution. They...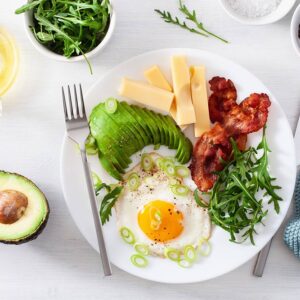 Dear Living Well Daily Reader, Mainstream medicine is on a misguided mission. They want us to FEAR fat. And unfortunately, it's working. Because instead of improving our health, this fear is backfiring on us in more ways than one. As a nation, we're overweight, sick, and suffering in record numbers from heart disease, diabetes, obesity,...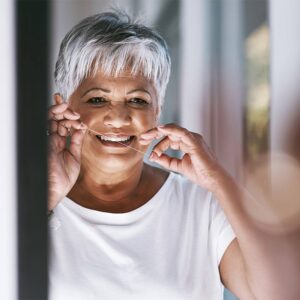 Dear Living Well Daily Reader, There's not a lot you can accomplish from start to finish in just two minutes. Regardless if it's a chore you need to do or something fun you want to dive into, most activities take at least a couple of minutes to just get rolling. But that's what makes this...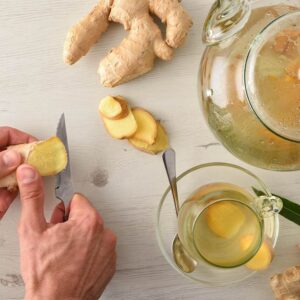 The next time you munch on a gingerbread man consider this… The spice you're tasting has SUCH powerful health properties it was once literally known as the "Great Cure," according to the experts at The Herb Society. In fact, as delicious as ginger is it wasn't even being used to flavor foods at first. Instead,...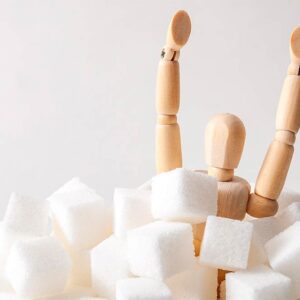 If we tracked our sugar consumption on a graph, the December spike would be so high it'd blow right off the chart. Everywhere you look, sweet treats tempt you into having "Just one more." Well, recently a group of researchers made a stunning discovery about all that sugar. They figured out one of life's greatest...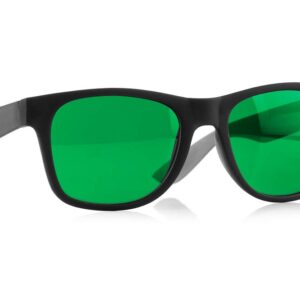 Being an adult HURTS. Well, for nearly 20 percent of us, at least, it does. Because that's how many folks are suffering from some sort of pain, according to studies. We battle migraines, arthritis, cancer, muscle aches, fibromyalgia, and more. Many folks turn to over-the-counter painkillers, including aspirin, acetaminophen, and ibuprofen. But with chronic pain,...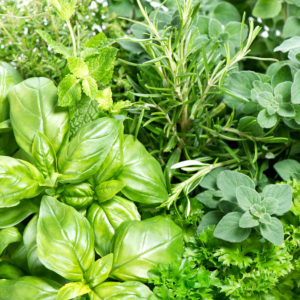 Could simple plants hold the key to killing cancer? According to new research, this could be the case. Read on to discover more.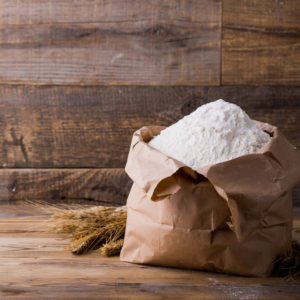 Ever wondered what "enriched" flour actually means? Tune into the mailbag today to find out the truth about your baking ingredients.