Natural Remedies DESTROY Prostate Cancer
Prostate cancer is now the most common cancer among adults in America.
Even more common than breast cancer.
And that's TERRIBLE news for guys.
Because more guys than ever are being sent for surgeries… radiation… and other barbaric treatments.
I'm talking about treatments that can wreck your sex life permanently or leave you in adult diapers.
But it doesn't have to be this way.
Because there are lots of natural treatments for fighting prostate cancer… and most men are NEVER told about them.
A new study by the National Institute of Nutrition found that the cinnamon extract called procyanidin-B2 (PCB2) was powerfully effective against prostate cancer.
And there's a pile of research proving that curcumin (an extract from the spice turmeric) can prevent or even kill prostate cancer.
But let's not stop there.
There are plenty of proven alternative medicines to support your health and prevent (or destroy) prostate cancer:
Vitamin C: High doses of vitamin C have been shown in many studies to kill cancer or help support cancer treatment.
Ginseng: This is an herb that also has numerous studies supporting its use in fighting cancer.
Vitamin D: A study found a 77% decrease in cancer (of all types) after taking vitamin D for only a year. Remember to never take vitamin D alone (you need vitamin K, too).
Immune-Boosting Mushrooms: These medical mushrooms have thousands of studies that show they are helpful in boosting the immune system and killing cancer cells.
Exercise: Cancer cells hate oxygen, so get as much oxygen as you can to your body by getting out and exercising every day.
Enzymes: Taking enzymes (bromelain, papain, serrapeptase and others) has been shown to help reduce prostate cancers.
Antioxidants: There are many antioxidants to choose from like vitamins A, C, E and others, but I prefer the plant phytonutrients such as carotenoids, polyphenols, and flavonoids for great antioxidant protection. Examples include: green tea extract (called EGCG), red wine extract (resveratrol), pycnogenol, olive leaf extract, curcumin, and others. These have all been shown effective against prostate cancer.
Health and Happiness,
Dr. Scott Olson
Ed. Note: Please send your feedback: feedback@livingwelldaily.com – and click here to like us on Facebook.

Written By Dr. Scott Olson
Nearly 25 years ago, failed mainstream medical treatments left Dr. Olson in constant pain – and his health in ruins. And that's when he did something REVOLUTIONARY. He began his career in medicine – and dedicated his life to uncovering the true, underlying causes of disease.
Through his innovative medical practices in Tennessee and Colorado, Dr. Olson has helped cure countless seniors from across America of arthritis… heart disease… diabetes… and even cancer. All without risky prescription drugs or painful surgeries.
Dr. Scott Olson reveals how a powerhouse supplement can REBUILD your joints!
Dr. Scott Olson reveals how a weird condition is ruining your health!
Dr. Scott Olson reveals what your BP drugs are doing to your health.
Dr. Scott Olson reveals which diabetes meds are causing serious genital infections.
Dr. Scott Olson reveals his secret to never having another migraine!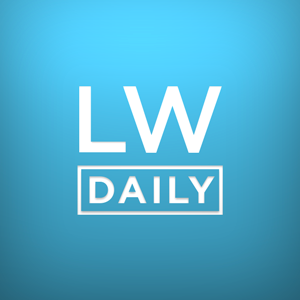 Dr. Scott Olson reveals which six foods men should NEVER eat.
Dr. Scott Olson reveals the best way to fight cancer!
Dr. Scott Olson reveals how antibiotics are draining your energy.