One Sure Way To Beat America's Newest Killer
The only cause of death that isn't on death certificates
Look out cancer and heart disease – there's a new threat in town! And it's NOT a disease.…
The one sure way to beat this new threat. Find out more…
Dear Reader,
Mistakes happen.
They are an unavoidable and often unpleasant fact of life.
Unfortunately, some mistakes have greater consequences than others — and sometimes they are even deadly.
Cases of deadly mistakes come up in the news all the time — a man shot his wife because he mistook her for an intruder or a bus driver didn't have enough time to slam on the brakes to dodge a jaywalker — these things happen all the time.
Typically legal involvement, investigations, and even convictions of manslaughter follow.
And someone is held accountable.
But that's not the case for as many as 400,000 American deaths every year.
And they aren't being recorded on death certificates!
In fact, these errors are so common and dangerous that only cancer and heart disease claim more lives every year — making this the No. 3 killer in the 'States.
There is one sure way you can keep yourself from falling victim — we'll share this helpful tip in a bit.
So what is this preventable killer?
Medical errors.

You Won't Find This on a Death Certificate
This week, Dr. Martin Makary and Michael Daniel of Johns Hopkins University Medical School published a new study in BMJ reporting:
If medical error was a disease, it would rank as the third leading cause of death in the U.S.1
The two experts go on to explain that a meticulous count of total U.S. deaths shows that 200,000–400,000 people die from preventable medical errors every year.
Once they crunched the numbers, they came up with the final estimate of 250,000 deaths specifically caused by substandard care — meaning they were 100% preventable.
Heart disease, the No. 1 killer in America, takes 611 million lives every year. Cancer just is behind, at 585 million deaths. COPD comes in third, with 149 million deaths, according to the CDC.2
If the researchers' estimates are correct, medical mistakes could blow away the current third-most-prominent killer by at over 100,000 deaths — even at the lower end of the estimate.
Makary told this to NBC News about his findings:
We spend a lot of money on cancer and heart disease but we have not even recognized that medical error is the third leading cause of death in the United States. We have not as a country recognized the endemic problem of people dying from the care that they receive rather than the illness or injury for which they seek care.3
Another issue Makary highlights is that deaths due to medical errors aren't typically recorded as so on death certificates.
One reason for may be the use of the International Classification of Diseases code in medical billing, which could be skewing our national health statistics. Makary reports, "The medical coding system was designed to maximize billing for physician services, not to collect national health statistics, as it is currently being used."
These stats are vital to research funding for public health campaigns. If they are incorrect, it could greatly affect the direction our health goes in as a country.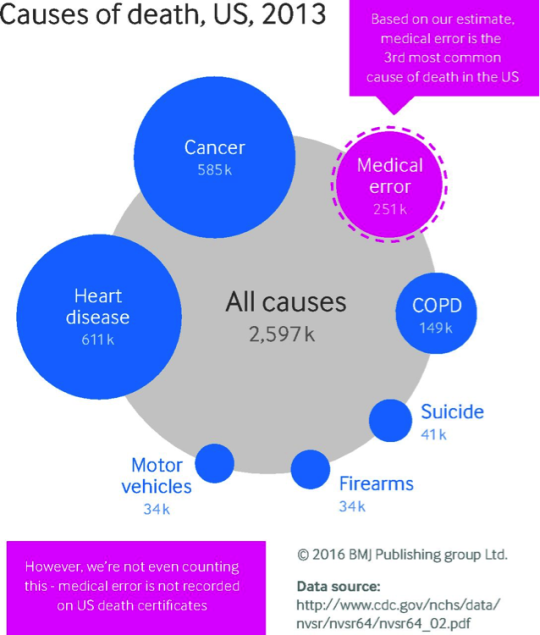 Preventable Deaths
As defined by the study, medical errors are:
An unintended act (either of omission or commission) or one that does not achieve its intended outcome
The failure of a planned action to be completed as intended (an error of execution)
The use of a wrong plan to achieve an aim (an error of planning)
A deviation from the process of care that may or may not cause harm to the patient
Patient harm from medical error that can occur at the individual or system level.
This sounds a bit like the clinical version of manslaughter.
This is not to say that medical workers want to cause harm to their patients, but rather that they should be held accountable when they do — just like you or I would be.
For example, there are times when patients get the wrong medication or don't get any medication at all, or sometimes surgical tools are sewn up in patients and cause lethal infections, and often patients are sent home with the wrong diagnosis and sometimes die.
Unfortunately, I saw all three of these things more than once during my time in the emergency room.
While these examples are preventable, certainly not all errors can be stopped. But at the very least, they should be documented, as Makary points out:
"Human error will always be in medicine, and we will never get rid of human error, but we can design systems to mitigate the impact and reduce the frequency of human error."
Perhaps Makary's work and the work of others like him will get the ball rolling to not only record medical errors but eventually protect patients from them.
For now, there is only one way to avoid losing your life to a medical error – stay out of the hospital.
I am not suggesting you don't go if it's a medical necessity. Rather, maintain your health so you don't have to go there.
Live well,

Natalie Moore
Managing editor, Living Well Daily Insider
---
Sources
[1] Medical error—the third leading cause of death in the US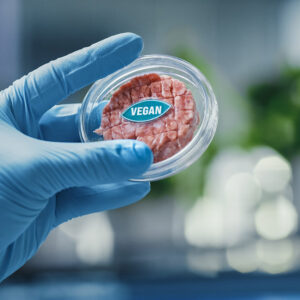 People ask me all the time what I think about meat substitutes. My reply is simple: "They're junk!" The labels claim that these fake meats are better for your health and the environment. But nothing could be further from the truth… If you're a regular Living Well Daily reader, you know I'm constantly warning you...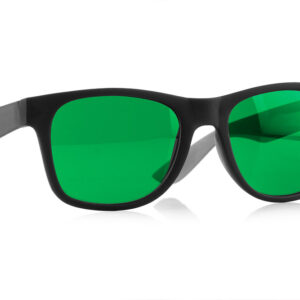 Are you a gambler? Well, you sure can end up FEELING like one if you're part of the at least 20 percent of adults who suffer from occasional discomfort like lower back pain. Because it can feel like you're spinning a roulette wheel every time you contemplate whether or not you should grab an over-the-counter...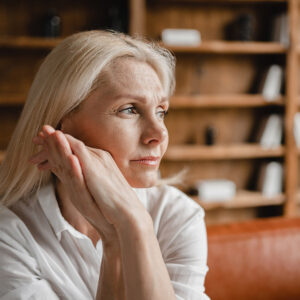 "I have anxiety, but I'm worried about taking medicine for it. Do you have anything you could recommend instead?" –Teresa from St. Paul, MN Teresa, It's always a good idea to be cautious about starting a new medication. And that includes anti-anxiety drugs. Typically, these medications do work, but they're not a long-term solution. They...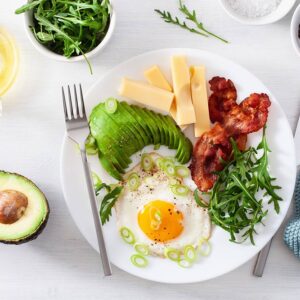 Dear Living Well Daily Reader, Mainstream medicine is on a misguided mission. They want us to FEAR fat. And unfortunately, it's working. Because instead of improving our health, this fear is backfiring on us in more ways than one. As a nation, we're overweight, sick, and suffering in record numbers from heart disease, diabetes, obesity,...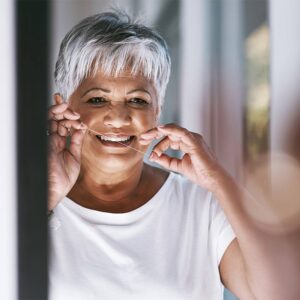 Dear Living Well Daily Reader, There's not a lot you can accomplish from start to finish in just two minutes. Regardless if it's a chore you need to do or something fun you want to dive into, most activities take at least a couple of minutes to just get rolling. But that's what makes this...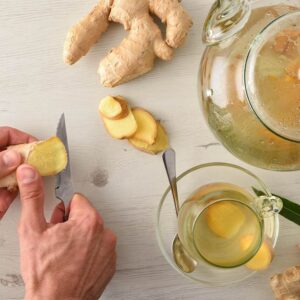 The next time you munch on a gingerbread man consider this… The spice you're tasting has SUCH powerful health properties it was once literally known as the "Great Cure," according to the experts at The Herb Society. In fact, as delicious as ginger is it wasn't even being used to flavor foods at first. Instead,...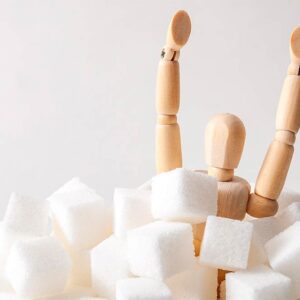 If we tracked our sugar consumption on a graph, the December spike would be so high it'd blow right off the chart. Everywhere you look, sweet treats tempt you into having "Just one more." Well, recently a group of researchers made a stunning discovery about all that sugar. They figured out one of life's greatest...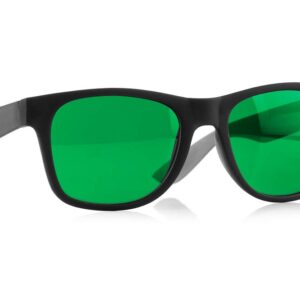 Being an adult HURTS. Well, for nearly 20 percent of us, at least, it does. Because that's how many folks are suffering from some sort of pain, according to studies. We battle migraines, arthritis, cancer, muscle aches, fibromyalgia, and more. Many folks turn to over-the-counter painkillers, including aspirin, acetaminophen, and ibuprofen. But with chronic pain,...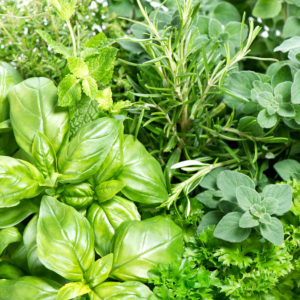 Could simple plants hold the key to killing cancer? According to new research, this could be the case. Read on to discover more.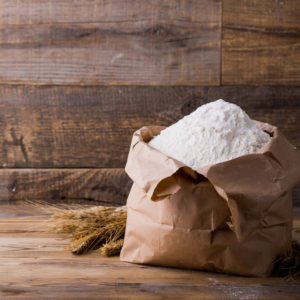 Ever wondered what "enriched" flour actually means? Tune into the mailbag today to find out the truth about your baking ingredients.