Ordinary Fruit Destroys Heart Disease, Diabetes and Liver Disease
Dear Living Well Daily Reader,
"I'll have a double burger, super-large fries and a diet soda."
How many times have you heard (or placed) this order?
By now, you've probably figured out that skipping the sugar from a regular soda will not negate the detrimental effects of these Western diet staples.
Nor will a diet soda stave off the heart disease, liver disease and diabetes associated with obesity.
But that doesn't change the almost robotic compulsion to order this diet drink in hopes it will somehow right all the wrongs of an indulgent lunch.
Personally, I've ordered this meal several times. And always ended the order with a diet soda — a sad afterthought for my health.
But as it turns out, if I wanted to decrease my risk of the diabetes, heart disease or liver disease that accompany my greasy and carb-filled midday delight, I should've replaced that diet soda with an ordinary fruit.

Western-Style Sickness
Recent research from the American Chemical Society shows oranges and other citrus fruits may help prevent or delay chronic diseases like heart disease, diabetes and liver disease caused by obesity.
Citrus fruits contain high levels of antioxidants. Of these, a certain class called flavanones is thought to be able to combat the obesity-driven chronic diseases.
To further explore this, researchers at São Paulo State University, in Brazil, conducted an experiment on mice.
They split 50 mice into three different groups. They were fed either a standard diet, a Western-style diet or a Western-style diet plus a dose of flavanones from oranges, limes or lemons.
The mice that ate the Western-style diet without taking the additional antioxidants experienced a significant increase in cell damage markers called thiobarbituric acid reactive substances (TBARS), which measure levels of oxidative stress. Oxidative stress is responsible for igniting the chronic diseases associated with obesity.
In fact, they saw a TBARS increase of 80 percent in the blood and 57 percent in the liver compared with the mice that were on the standard diet.
However, the mice fed the Western-style diet with the citrus antioxidants saw a significant decrease in both TBARS levels. In fact, one of these antioxidants, eriodictyol, decreased TBARS by 64 percent in the blood and 47 percent in the liver when compared with those fed just the Western-style diet.
And even more amazing, mice fed eriodictyol had lower fat accumulation and damage in the liver.
This means eating citrus might help protect your liver, heart and other organs from the stress of obesity!

The Future of Flavanones
To sum these findings up, Dr. Thais B. Cesar, who lead the research team reports:
"Our studies did not show any weight loss due to the citrus flavanones. However, even without helping the mice lose weight, they made them healthier with lower oxidative stress, less liver damage, lower blood lipids and lower blood glucose."
And while mice were used for the experiment, researchers believe these results may translate well to humans. Paula S. Ferreira, a graduate student on the research team, says, "Our results indicate that in the future we can use citrus flavanones… to prevent or delay chronic diseases caused by obesity in humans."
Ferreira also explained that eating citrus fruit likely has beneficial health effects for folks who aren't obese but eat Western-style diets that put them at risk for developing obesity, heart disease and insulin resistance.
While this is great news, it doesn't mean eating a single orange with a bucket of chicken or a pound of nachos will keep you free of diabetes, heart disease or liver disease. But it does mean adding a piece of citrus to your daily routine is an easy way to help keep your heart and liver healthy.

One delicious way to get more citrus in your diet is with grapefruit brûlée.
Unlike crème brûlée, this version has no dairy and only the tiniest amount of added sugar, making it the perfect dessert choice for those wanting to watch sugar intake.
I've been eating this easy-to-make dish for decades and always find it to be a delight.
Here's how to make it:
Ingredients:
2 large organic grapefruits, halved
1 tablespoon organic maple syrup or honey
Instructions:
Preheat an oven to broil.
Trim 1/4–1/2 inch of the peel from the bottom of each half.
Place grapefruit with the cut side down on a paper towel for 10 minutes.
Turn grapefruit upright and glaze lightly with syrup or honey using a brush.
Place fruits glazed side up on a baking sheet.
Broil until the syrup or honey turns brown.
Remove from oven and let cool before serving.
Live well,

Natalie Moore
Managing editor, Living Well Daily Insider
---
Sources
[1] Citrus fruits could help prevent obesity-related heart disease, liver disease, diabetes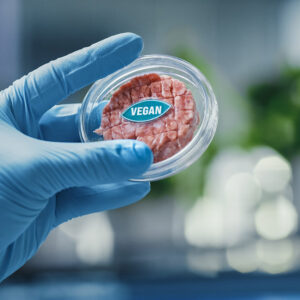 People ask me all the time what I think about meat substitutes. My reply is simple: "They're junk!" The labels claim that these fake meats are better for your health and the environment. But nothing could be further from the truth… If you're a regular Living Well Daily reader, you know I'm constantly warning you...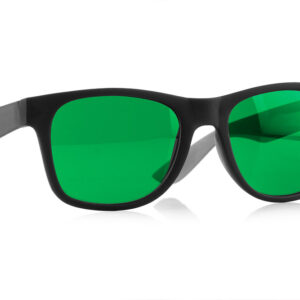 Are you a gambler? Well, you sure can end up FEELING like one if you're part of the at least 20 percent of adults who suffer from occasional discomfort like lower back pain. Because it can feel like you're spinning a roulette wheel every time you contemplate whether or not you should grab an over-the-counter...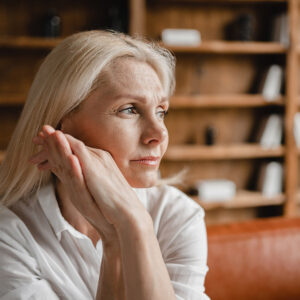 "I have anxiety, but I'm worried about taking medicine for it. Do you have anything you could recommend instead?" –Teresa from St. Paul, MN Teresa, It's always a good idea to be cautious about starting a new medication. And that includes anti-anxiety drugs. Typically, these medications do work, but they're not a long-term solution. They...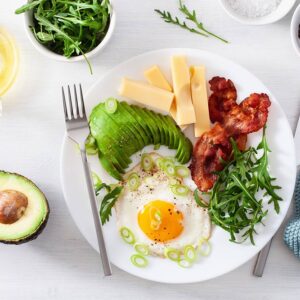 Dear Living Well Daily Reader, Mainstream medicine is on a misguided mission. They want us to FEAR fat. And unfortunately, it's working. Because instead of improving our health, this fear is backfiring on us in more ways than one. As a nation, we're overweight, sick, and suffering in record numbers from heart disease, diabetes, obesity,...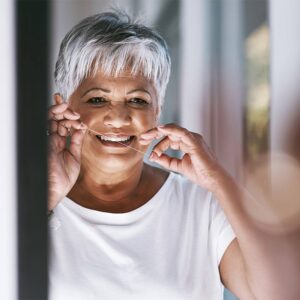 Dear Living Well Daily Reader, There's not a lot you can accomplish from start to finish in just two minutes. Regardless if it's a chore you need to do or something fun you want to dive into, most activities take at least a couple of minutes to just get rolling. But that's what makes this...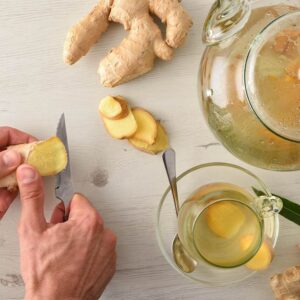 The next time you munch on a gingerbread man consider this… The spice you're tasting has SUCH powerful health properties it was once literally known as the "Great Cure," according to the experts at The Herb Society. In fact, as delicious as ginger is it wasn't even being used to flavor foods at first. Instead,...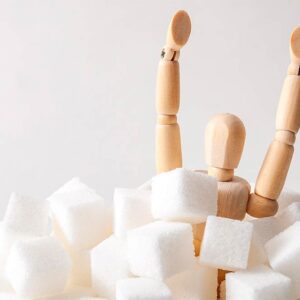 If we tracked our sugar consumption on a graph, the December spike would be so high it'd blow right off the chart. Everywhere you look, sweet treats tempt you into having "Just one more." Well, recently a group of researchers made a stunning discovery about all that sugar. They figured out one of life's greatest...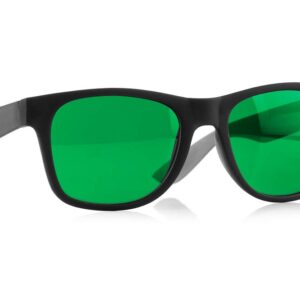 Being an adult HURTS. Well, for nearly 20 percent of us, at least, it does. Because that's how many folks are suffering from some sort of pain, according to studies. We battle migraines, arthritis, cancer, muscle aches, fibromyalgia, and more. Many folks turn to over-the-counter painkillers, including aspirin, acetaminophen, and ibuprofen. But with chronic pain,...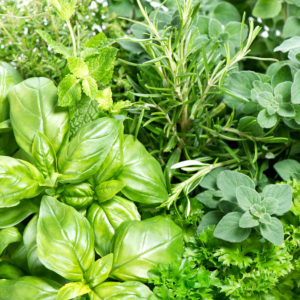 Could simple plants hold the key to killing cancer? According to new research, this could be the case. Read on to discover more.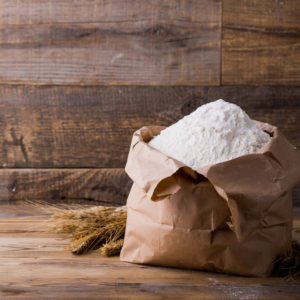 Ever wondered what "enriched" flour actually means? Tune into the mailbag today to find out the truth about your baking ingredients.