Powerful Spice Fights Depression as Well as Prozac
Dear Living Well Daily Reader,
Remember Prozac?
You know, Big Pharma's wildly popular and overprescribed antidepressant darling of the '90s?
Well, if you're one of the millions who took it, then you may not remember much.
Personally, I spent a year in a Prozac-induced fog. And to this day, I still have trouble recalling certain events that happened — important ones, too, like the birth of my godchild.
I honestly don't know what was worse, the deep depression I was experiencing or the drowsiness, confusion, lack of concentration and exhaustion that came along with taking Prozac.
After about a year of walking around in a zombie-like state, I finally weaned myself off it and regained my emotions, memory and alertness.
Don't get me wrong. Depression is a serious condition and should be treated like one. You can't just stop taking antidepressants because you feel better without them. Most of these medications require medical supervision to taper off of.
But you should know that there's a powerful natural solution that research shows could help Prozac work better. And even more amazing — it's just as effective as Prozac when taken alone. (Just without the brain-numbing side effects.)

Beat the Blues Naturally
It's called curcumin.
It's the active ingredient in the spice turmeric and has been a key player in natural health for thousands of years.
More recently, it's been touted by health researchers for its anti-inflammatory and brain-protective properties in many studies.
And now it's proving to be a potent antidepressant.
A study published in the journal Phytotherapy Research involved 60 people diagnosed with major depressive disorder by a commonly used scale randomly split into three groups of 20.
The first group took 20 mg of Prozac with 1 g of curcumin. The second group took only 20 mg of Prozac. The final group took 1 g of curcumin alone.
At the end of the six-week trial, the patients were then given the assessment again.
The folks who took the Prozac and curcumin saw the most significant improvement in their depressive symptoms. However, it wasn't statistically significant when compared with the results of the other groups.
But what the researchers found next was astounding…
You see, once all the data were gathered, the scientists found that curcumin can fight depression just as well as Prozac!
The scientists went on to explain, "This study provides first clinical evidence that curcumin may be used as an effective and safe modality for treatment in patients with major depressive disorder."
It's important to note, though, that curcumin is not suggested for folks who are experiencing suicidal thoughts and other psychotic symptoms along with their depression.

Strong Evidence, No Side Effects
Curcumin is considered to be very safe in doses up to 12 g a day. The participants in the study were getting only 1 g — a tiny fraction of the possible daily dose of curcumin.
Just imagine how amazing the results might have been if they were given a larger dose!
Not to mention, curcumin has brain-protective powers, which may help improve your brain functions and ward off the age-related memory issues like dementia and Alzheimer's.
But here's the best part — unlike Prozac and other antidepressants, curcumin was well tolerated by all participants, which means they experienced little or no side effects. This is great news for folks who have suffered from the draining side effects of standard antidepressants.
While more research is needed, this study has shown that curcumin could one day be the all-natural breakthrough the antidepressant market needs. I sure wish this research was available when I battled depression.
These days, I skip the Prozac. Instead, I add turmeric to at least one meal a day and supplement with curcumin capsules. But I can't stress enough — depression is a serious condition. You need to check with you doctor before starting, stopping or changing any antidepressant or supplement regimen.
If you're going to take curcumin supplements, be sure that the brand you select uses "optimized" or "free" curcumin. This type is easiest for your body to absorb and has the greatest impact on your health.

While an optimized curcumin supplement may be the most convenient option for incorporating curcumin into your daily regime, the ancient method of drinking a hot beverage with added turmeric is a delightful treat.
Often called "turmeric tea," this ancient beverage offers the brain-health benefits of turmeric plus the creamy taste of coconut oil or the smoothness of olive oil and the spice of black pepper. Both these ingredients help with the body's absorption of curcumin.
The first step in making one of these beverages is creating golden paste.
Here's the recipe for golden paste:
½ cup organic turmeric powder
1¼ cup filtered water
1½ teaspoon fresh ground pepper
1/3 cup organic olive or coconut oil
3 tablespoons honey (optional).
Instructions:
Combine water and turmeric in a saucepan and stir over low heat for about 10 minutes or until a thick paste is created.
Next, stir in pepper and oil and remove from heat. Stir until all ingredients are incorporated and make a smooth paste.
At this point, I like to add in 3 tablespoons of honey for additional sweetness. Keep in mind this is optional.
Allow to cool and store in a glass container (I use a Mason jar), and refrigerate up to 4 weeks.
Once you've created the paste, you can add it to hot teas or warmed milks to create a comforting and tasty beverage. I typically add a spoonful to my morning cup of holy basil tea.
Golden paste is a tasty way to get curcumin in your diet. However, it does lack the scientific validation that comes with optimized curcumin products. Supplementing with optimized curcumin is probably the only way to be sure you are getting the greatest health benefits of turmeric.
Live well,
Natalie Moore
Managing editor, Living Well Daily Insider
Ed. Note: Please send your feedback: nmoore@lfb.org – and click here to like us on Facebook.
---
Sources
[1] Efficacy and safety of curcumin in major depressive disorder: a randomized controlled trial.
[3] Hooked on Pharmaceuticals: Prescription Drug Abuse in America
[4] Curcumin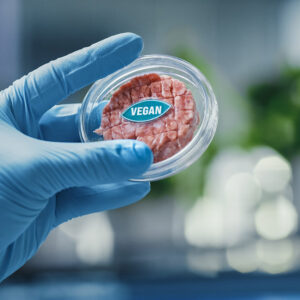 People ask me all the time what I think about meat substitutes. My reply is simple: "They're junk!" The labels claim that these fake meats are better for your health and the environment. But nothing could be further from the truth… If you're a regular Living Well Daily reader, you know I'm constantly warning you...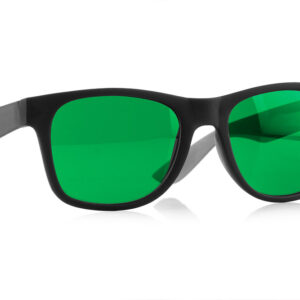 Are you a gambler? Well, you sure can end up FEELING like one if you're part of the at least 20 percent of adults who suffer from occasional discomfort like lower back pain. Because it can feel like you're spinning a roulette wheel every time you contemplate whether or not you should grab an over-the-counter...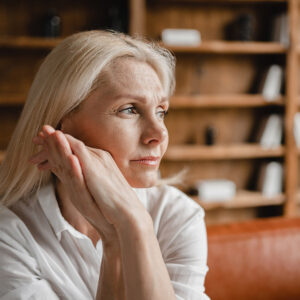 "I have anxiety, but I'm worried about taking medicine for it. Do you have anything you could recommend instead?" –Teresa from St. Paul, MN Teresa, It's always a good idea to be cautious about starting a new medication. And that includes anti-anxiety drugs. Typically, these medications do work, but they're not a long-term solution. They...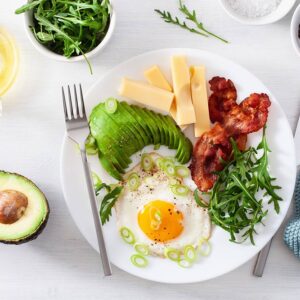 Dear Living Well Daily Reader, Mainstream medicine is on a misguided mission. They want us to FEAR fat. And unfortunately, it's working. Because instead of improving our health, this fear is backfiring on us in more ways than one. As a nation, we're overweight, sick, and suffering in record numbers from heart disease, diabetes, obesity,...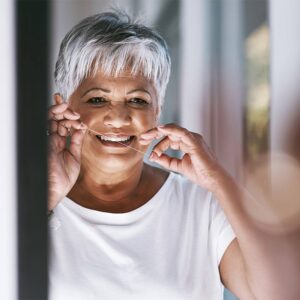 Dear Living Well Daily Reader, There's not a lot you can accomplish from start to finish in just two minutes. Regardless if it's a chore you need to do or something fun you want to dive into, most activities take at least a couple of minutes to just get rolling. But that's what makes this...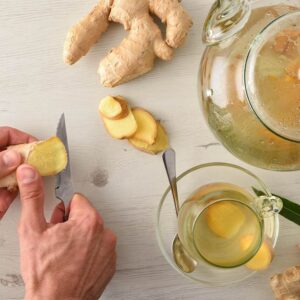 The next time you munch on a gingerbread man consider this… The spice you're tasting has SUCH powerful health properties it was once literally known as the "Great Cure," according to the experts at The Herb Society. In fact, as delicious as ginger is it wasn't even being used to flavor foods at first. Instead,...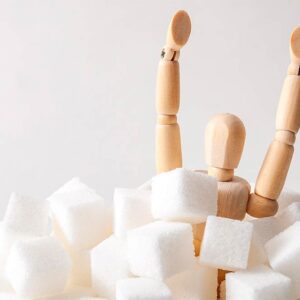 If we tracked our sugar consumption on a graph, the December spike would be so high it'd blow right off the chart. Everywhere you look, sweet treats tempt you into having "Just one more." Well, recently a group of researchers made a stunning discovery about all that sugar. They figured out one of life's greatest...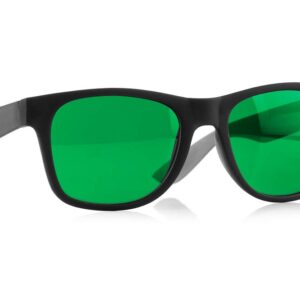 Being an adult HURTS. Well, for nearly 20 percent of us, at least, it does. Because that's how many folks are suffering from some sort of pain, according to studies. We battle migraines, arthritis, cancer, muscle aches, fibromyalgia, and more. Many folks turn to over-the-counter painkillers, including aspirin, acetaminophen, and ibuprofen. But with chronic pain,...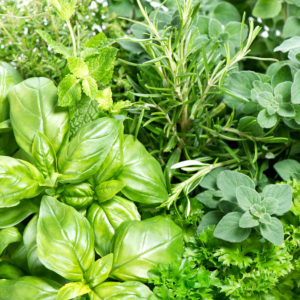 Could simple plants hold the key to killing cancer? According to new research, this could be the case. Read on to discover more.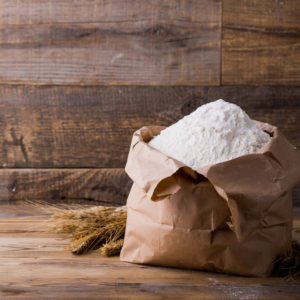 Ever wondered what "enriched" flour actually means? Tune into the mailbag today to find out the truth about your baking ingredients.