The Secret to Looking 20 Years Younger
You've heard that old saying that age is just a number… but, believe it or not, it's true.
Your age isn't really about how many candles are on your birthday cake – it's about what kind of shape your cells, tissues, and organs are in inside your body.
You can be 60 years old with the insides of an 80-year-old, or vice-versa.
If you learn to take care of your cells, tissues, organs, and immune system, it can literally be like turning back the hands of time.
You can look and feel 10 or even 20 years younger.
Let me show you how easy it can be.
New research suggests that you can turn back your biological clock.
Here's how to do it:
#1 Master Your Digestion: Your overall health is closely tied to the health of your gut, which houses much of your immune system. You can make your gut healthy when you throw away artificially processed foods. Focus on vegetables and good proteins for most of your meals. Make sure you are getting the probiotics your gut needs to be healthy.
#2 Become a Nutrition Expert: There is little chance (if you don't supplement) that you are getting enough healthy vitamins and minerals. This is due to a combination of poor soil and food processing that strips away vital nutrients.
You don't have to take a million supplements, but you need a multivitamin to cover the basic vitamins and minerals.
You need Omega-3 fish oil to give you the essential fatty acids. And you need to make sure you are getting phytonutrients–I like a superfood blend called Spectrum Elite from my partners at Gold Leaf Nutritionals.
#3 Keep Your Blood Sugar Low: High blood sugar increases oxidative damage to your cells and creates misshapen proteins that lead to disease. Keep your blood sugar low by eating low-glycemic foods (foods that don't cause spikes in blood sugar) and by getting nutrients like chromium and berberine to help your blood sugar control system work its best. Berbinex C3 by Gold Leaf Nutritionals has chromium and berberine.
#4 Optimize your Cellular Energy: To produce energy, your body needs certain nutrients. The mitochondria (the powerhouse of the cell) need B vitamins, CoQ10, and other nutrients to function effectively. That's why lots of people get an energy boost when they start taking B vitamins or CoQ10.
#5 Take Care of Your Skin. You men need to do this too! The principle missing ingredients for healthy skin and joints is collagen and essential fatty acids. Don't avoid the sun, you need it, but don't spend too much time in direct sunlight.
Health and Happiness,
Dr. Scott Olson
Ed. Note: Please send your feedback: feedback@livingwelldaily.com – and click here to like us on Facebook.

Written By Dr. Scott Olson
Nearly 25 years ago, failed mainstream medical treatments left Dr. Olson in constant pain – and his health in ruins. And that's when he did something REVOLUTIONARY. He began his career in medicine – and dedicated his life to uncovering the true, underlying causes of disease.
Through his innovative medical practices in Tennessee and Colorado, Dr. Olson has helped cure countless seniors from across America of arthritis… heart disease… diabetes… and even cancer. All without risky prescription drugs or painful surgeries.
Dr. Scott Olson reveals how a powerhouse supplement can REBUILD your joints!
Dr. Scott Olson reveals how a weird condition is ruining your health!
Dr. Scott Olson reveals what your BP drugs are doing to your health.
Dr. Scott Olson reveals which diabetes meds are causing serious genital infections.
Dr. Scott Olson reveals his secret to never having another migraine!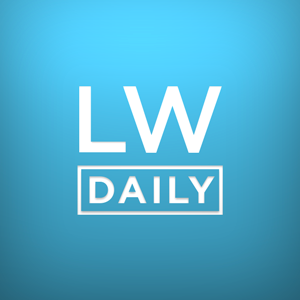 Dr. Scott Olson reveals which six foods men should NEVER eat.
Dr. Scott Olson reveals the best way to fight cancer!
Dr. Scott Olson reveals how antibiotics are draining your energy.