"Sharp as a Tack" Brain Trick DODGES Dementia!
Dear Living Well Daily Reader,
There's not a lot you can accomplish from start to finish in just two minutes.
Regardless if it's a chore you need to do or something fun you want to dive into, most activities take at least a couple of minutes to just get rolling.
But that's what makes this two minute "Stay Sharp as a Tack" trick so remarkable.
In just two minutes flat you can BUILD A BARRIER around your brain to PROTECT it from Alzheimer's.
This brain hack starts… and ends… at the bathroom sink. Because I'm talking about brushing AND flossing your teeth DAILY!
Now, I'm willing to bet you already brush your teeth. Most Americans do. But a surprising 22 percent of us go at least three days between brushing. So if you're in that minority it's time to step up your game.
Flossing is a different story. According to a poll, only about 30 percent of Americans floss at least once a day. And another 20 percent NEVER do.
Most folks floss only occasionally instead to remove an annoying popcorn kernel, for example.
But you should aim to floss daily. Because research shows, there's a direct link between the bacteria in your mouth and developing Alzheimer's.
In a study presented at the annual Experimental Biology meeting, researchers reported that certain bacteria (Porphyromonas gingivalis) involved in gum disease, can release toxins connected with Alzheimer's, rheumatoid arthritis, and even aspiration pneumonia (when you inhale something that leads to pneumonia).
Your mouth normally contains bacteria, of course. But that bacteria shouldn't live between your teeth and gums.
The trouble is those ugly bugs don't see it that way. So they try to set up shop between your choppers and gums by creating a biofilm that helps them hold on.
Even if you never knew what it was called, you've surely felt this biofilm before. It's that slimy coating that builds up on your teeth after you've eaten a meal.
Usually, brushing clears the gunk from the front and back surfaces of your teeth. But that biofilm can also crawl down between your gums and teeth.
When the bacteria work their way down there, you have a case of gingivitis. That's when Porphyromonas gingivalis starts to thrive and multiply, spilling brain, joint, and heart-harming toxins into your bloodstream.
A common red flag for the condition is if your gums bleed when you floss or go to the dentist for a cleaning.
Researchers have found Porphyromonas gingivalis in brain samples from Alzheimer's patients. And mouse studies confirm that bacteria can migrate from mouth to brain, driving up dementia risk.
That's where the two-minute "Stay Sharp as a Tack" brushing and flossing trick comes in.
You might want to spend some extra time on the task to get things started. You should begin by gently brushing your teeth at least three times a day (if not more).
Then use floss to scrape away the biofilm your brush can't reach from between your teeth.
A daily brushing and flossing habit can send your risk for Alzheimer's disease plummeting.
P.S. Be sure to check out my FULL Gingivitis Protocol right here.
SOURCE:
"Porphyromonas Gingivalis Infections Underline Association of Periodontitis with Systemic Diseases," Research presented at Experimental Biology 2019 on Sunday 7 March, Board & Program #: 78.1
https://plan.core-apps.com/eb2019/abstract/3821322f-2304-4640-8a76-9221691006b2

Written By Dr. Scott Olson, ND
Nearly 25 years ago, failed mainstream medical treatments left Dr. Olson in constant pain – and his health in ruins. And that's when he did something REVOLUTIONARY. He began his career in medicine – and dedicated his life to uncovering the true, underlying causes of disease.
Through his innovative medical practices in Tennessee and Colorado, Dr. Olson has helped cure countless seniors from across America of arthritis… heart disease… diabetes… and even cancer. All without risky prescription drugs or painful surgeries.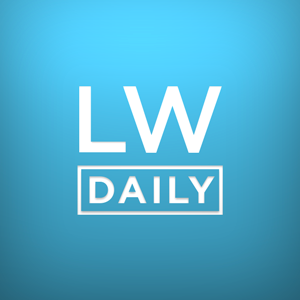 Dear Living Well Daily Reader, The message has been received loud and clear: "Fat is BAD!" Conventional medicine has been preaching the anti-fat message for decades now. We've been told we should avoid it… That eating "too much" fat will make US fat… And that fat on our bodies triggers disease and death… Here's the...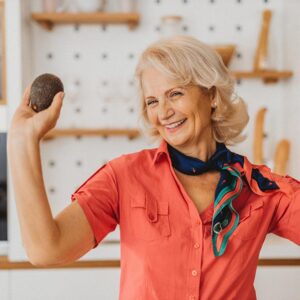 One day, we'll look back at our discovery of the nervous system in our guts in much the same way as other giant leaps in medicine like germ theory, vaccinations, and antibiotics. Knowing it exists and how important it is has changed EVERYTHING. We now understand that the enteric nervous system, or our "second brain"...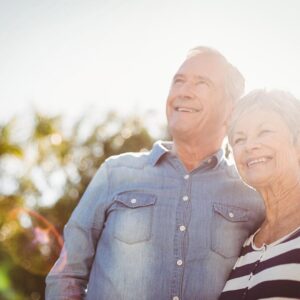 Dear Living Well Daily Reader, One thing no one ever thinks to warn you about a cancer diagnosis is the RUSH. While you're still trying to process the news that you have cancer, you're already asked to make decisions about your treatments. You're told there's no time to waste. And warned delays could lead to...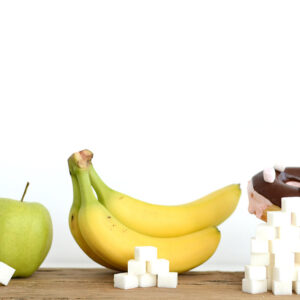 "I'm diabetic and I don't quite understand the differences in sugar. There's sugar you make cookies with but also fruits have sugar. Can I have fruits even though they have sugar too?" – Annette, from Helen, GA Hi Annette, For something that seems so simple, sugar sure gets complicated very quickly. That table sugar you...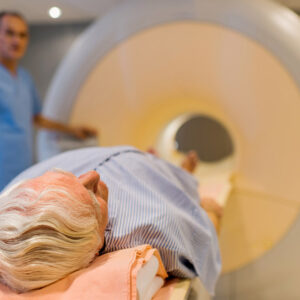 I'm not going to pull any punches here. Getting a prostate cancer diagnosis is downright terrifying. And that's especially true because for YEARS there weren't any remarkable advancements in the treatments for this cancer. Watchful waiting (active surveillance) was the best we could do for men with small tumors that didn't appear aggressive. And for...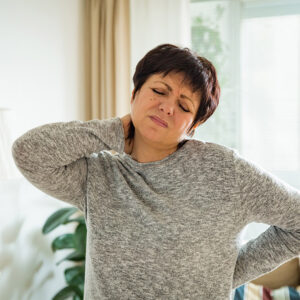 We've lived with COVID-19 for nearly three years now. That means we KNOW what it looks like, right? Wrong. The dominant COVID strain infecting people today doesn't look exactly like the one that infected people last year. The virus is constantly changing. And so are the symptoms when you catch it. Different COVID strains appear...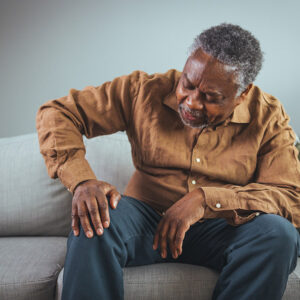 My excellent editor told me the other day that she gave in and took some naproxen for her psoriatic arthritis pain. And she's not alone. Occasionally even people who are passionate about natural medicine turn to over-the-counter or prescription drugs for pain relief. After all, joint pain can be downright debilitating. But before you reach...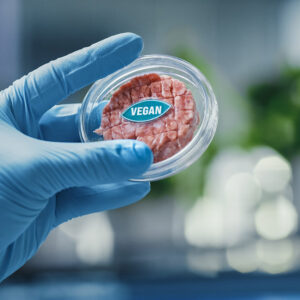 People ask me all the time what I think about meat substitutes. My reply is simple: "They're junk!" The labels claim that these fake meats are better for your health and the environment. But nothing could be further from the truth… If you're a regular Living Well Daily reader, you know I'm constantly warning you...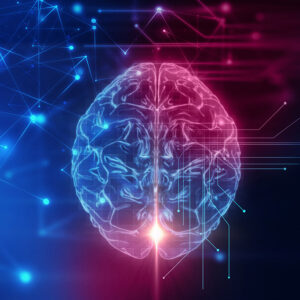 Ask a group of middle-aged people about their biggest fear, and they will almost universally say, "losing their minds." And I agree. The thought of my precious memories fading away is at the top of MY "no thanks" list. But just wanting your brain to be healthy isn't enough. You have to work at protecting...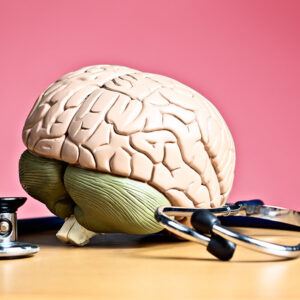 "What's your take on the drugs for Alzheimer's?" – Timothy, from Bel Air, MD Hi Timothy, Let me make it simple: They're junk. You've seen the breathless headlines, I'm sure. After all, they're almost impossible to ignore! They make exciting claims like "New breakthrough in Alzheimer's Treatment Is a Game Changer!" or "FINALLY an Alzheimer's...