Sleep Like A Baby With This "Emperor's Secret"
It's Christmas Eve — and soon the little ones will be asleep, with visions of sugar plums dancing in their heads.
But for lots of us, sleep doesn't come quite that easily.
Especially as we get older, getting a solid eight hours of shut-eye every night can be a real challenge. We toss and turn and replay in our minds all the stresses and anxieties of the day.
But if you're looking for a simple (and natural) way to get a good night's sleep, some truly effective help is on the way.
And it's all thanks to a famous emperor you probably learned about in school ages ago.
If you're a history buff like me, you probably know the name Charlemagne very well.
He's known as the father of modern Europe, and was even crowned holy Roman emperor in the year 800.
But what you might not know about Charlemagne is that he may be responsible for one of the greatest sleep breakthroughs ever.
It's said that Charlemagne was so impressed with the calming effect the herb lemon balm had on his subjects that he ordered it planted at all the monasteries and medicinal gardens throughout his vast kingdom.
He helped make lemon balm available to the masses — and hundreds of years later, we know that lemon balm can be a powerful natural remedy for helping you get to sleep (and stay asleep).
Lemon balm is also great for calming away stress. In one double-blind, placebo-controlled study, people who took 600 mg of lemon balm daily reported feeling significantly less anxiety.
And in another international study, lemon balm extract helped relieve anxiety and reduce the number of sleep disturbances among patients. In fact, a whopping 95 percent of people responded to the treatment!
Lemon balm is thought to work by increasing the concentration of GABA, a key neurotransmitter that helps to promote sleep.
The best feature of lemon balm may be its price. It's widely available online, and you can pick up a month's supply for less than $15.
Live well,
Natalie Moore
Managing editor, Living Well Daily
Ed. Note: Please send your feedback: nmoore@lfb.org – and click here to like us on Facebook.
---
Sources
[1] Lemon Balm: The Calming Herb
[2] Lemon Balm
[3] Pilot trial of Melissa officinalis L. leaf extract in the treatment of volunteers suffering from mild-to-moderate anxiety disorders and sleep disturbances
[4] Nutrients to Combat the Modern Stress Epidemic
[5] LEMON BALM: THE IMMORTAL LIFE OF BEES

Written By Natalie Moore
Natalie Moore is a dedicated health researcher with a passion for finding healthy, natural, and science-based solutions. After a decade of direct healthcare experience in western and natural medicine, she was involved in public health research before joining Living Well Daily.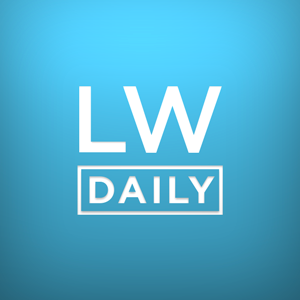 Your mainstream doc talks a lot about how important your heart is. And he probably suggests expensive scans, blood work and other tests to make sure your heart is healthy. The only problem is… they DON'T WORK. It's almost impossible to know if your heart is in good shape. Case in point? My father-in-law died...
If you didn't already know that the American health system is the pits, a new study just confirmed it. In a new ranking put out by Commonwealth Fund, the United States hit the bottom of the list for health care quality in developed countries. This fills me with rage. We should have the best and...
It seems to happen more and more as you age. The newspapers are piling up on the sidewalk… your sink is full of dishes… and you haven't cooked a real meal in weeks. You simply don't have the energy you need to get anything done. And when your energy levels are this low, t's easy...
When you get diabetes… or cancer… or any other chronic disease, your mainstream doc will point a finger at all sorts of things. They'll blame your diet… your age… and even your genes. What they'll never point a finger at is the one thing that determines who gets sick… and who doesn't. But I will....
Be honest: when was the last time you felt sharp, strong, and full of energy… Or made it through the day without reaching for a coffee or an energy drink? If it's too long ago to remember, I have good news for you. My colleague, Dr. Richard Gerhauser, has just created a revolutionary 3-in-1 formula...
Dear Living Well Daily Reader, For most of us, nothing is more terrifying than being diagnosed with Alzheimer's. And it's not just because this devastating disease can make you lose your memories. It' can also strip you of your INDEPENDENCE. Fortunately, there are a few ways to catch Alzheimer's before it steals your future. And...
Dear Living Well Daily Reader, For years, the mainstream has been telling you the same old lies about how long you're going to live. They'll tell you it's all about your genes… your diet… and even what you ate as a kid. Even worse, they'll hand you a bag full of expensive, risky pills that...
Dear Living Well Daily Reader, A recent survey quizzed men and asked them about their prostate cancer risk. When asked what the most common signs of prostate cancer were… most men had no clue. Why? They are afraid of telling the doctor about anything to do with their prostate because they don't want to be...
Talk to your mainstream doc about your Alzheimer's risk and they'll say something like: "You're going to get Alzheimer's or you're not. Nothing you can do about it." Well, I'm here to tell you that's nonsense. Because there are many ways to lower your risk of Alzheimer's. In fact, I'm going to show you a...
If you want to live a long healthy life, you need start paying more attention to your gut. And I don't mean that sinking feeling you get when something bad is about to happen. I mean taking care of the good bacteria in your gut (or your microbiome). These bugs help you absorb nutrients and...