Study: Nutrient Combo Proven to Prevent Death by Heart Attack
Take these two pills every day to prevent death by heart disease
Even after 10 years, these incredible nutrients could still be working hard to protect your heart
Measurable results from supplementing have never been so clear. Find out more… 
Dear Living Well Daily,
"So you're telling me all I have to do is take these two pills every day and I can cheat death? Turn up the Motown, it's time to party!"
My friend Cynthia was recently warned by her cardiologist that she is at risk for heart attack and stroke due to her age and recent diagnosis of heart disease.
Cynthia, who's one of the most active older people I know, truly has the spirit of a teenager. At 71 years old, she still teaches high school full time, maintains a giant garden, hosts social events and dances to her favorite Motown jams while doing the dishes every night.
So the news that her life might be hindered or cut short by heart attack or stroke devastated her.
And of course, her doctor gave her the same old spiel about what she should do to increase her heart health — stop eating red meat, take all these expensive pills, go on more walks, etc.… But what he didn't tell her was there's an easy way to cheat death from heart disease.
You see, groundbreaking research reveals that Cynthia, and anyone who suffers from heart disease, may be able to cheat death by taking two supplements.
But what's even more incredible — these heart-protective supplements can also protect you for years after you stop taking them.

A Simple Protocol
This research, a double-blinded controlled trial, was published in the journal PLOS ONE. It focused on the effect of two powerful antioxidants — selenium and CoQ10 — on the risk of death caused by heart disease.
The study participants included 433 elderly folks living in rural Sweden. The subjects were given a 200 mg dose of CoQ10 and a 200 mcg dose of selenium daily, or a placebo. These supplements were given, along with their regular medications, for four consecutive years.
At the end of four years, the participants were taken off the supplements, but were monitored for cardiac-related deaths for the next 10 years.
It's in these 10 years that researchers found the most amazing results.
For the 10 years after ending the selenium and CoQ10 supplementation, folks (including those with diabetes and increased cardiovascular risk) saw a drastic decline in the risk of death from a heart disease when compared to those who took the placebo.
This means that just four years of taking the supplements protected them for the next 10 years!
The reason CoQ10 and selenium work so well to fight heart disease is because they're strong opponents of oxidative stress and inflammation. It's thought that increased inflammation and oxidative stress can add to the progression of heart disease.

Keep Your Heart
These results are impressive. Many times, supplement studies only show improvements in certain markers of health, like cholesterol or inflammation levels. But they fail to show whether people actually live longer from taking the supplement. However, in this instance, there is a clear, positive result for those taking the selenium and CoQ10 protocol — reduced risk of death by heart disease.
This mean, by duplicating the supplementation regime, you too could be protected.
Since there is a decline in your ability to absorb nutrients from your diet with age, supplementing with selenium and CoQ10 may lead to stronger results for elderly people, as it did in this study. However, adults at any age can use this supplement combo to start protecting their hearts now.
Cynthia has started using these two supplements and is hoping to cheat death and keep on dancing to her Motown records.

If you're looking to start supplementing with CoQ10, I recommend the Vitacost brand. They have a 200 mg capsule available for easy dosing. Click here to check it out.
If you're looking to start supplementing with selenium, the Vitacost brand is a fine choice for this as well. It's also available in a convenient 200 mg dose. Click here to check it out.
Selenium and CoQ10 aren't the only things that can help prevent heart troubles.
New research suggests that folks who drink a cup of tea every day are 35 percent less likely to experience a heart attack or other heart-related complication than those who don't drink tea.
And the research indicates that your tea preference has no bearing on the results — black and green tea both saw results.
According to Dr. Elliot Miller, M.D., a researcher in the study and an internal medicine physician at Johns Hopkins Medical Center, said, "We found that moderate tea drinkers had a decreased progression of coronary artery calcium and a decreased incidence of cardiovascular events."
This means drinking a cup of tea a day may lead to healthier arteries and keep your ticker going. So grab a cup and enjoy the benefits of this tasty drink.
Live well,

Natalie Moore
Managing editor, Living Well Daily Insider
---
Sources
[1] Reduced Cardiovascular Mortality 10 Years after Supplementation with Selenium and Coenzyme Q10 for Four Years: Follow-Up Results of a Prospective Randomized Double-Blind Placebo-Controlled Trial in Elderly Citizens.
[2] A Simple Way to Help Prevent Death from Cardiovascular Disease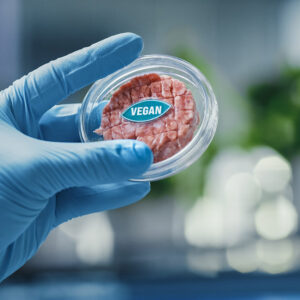 People ask me all the time what I think about meat substitutes. My reply is simple: "They're junk!" The labels claim that these fake meats are better for your health and the environment. But nothing could be further from the truth… If you're a regular Living Well Daily reader, you know I'm constantly warning you...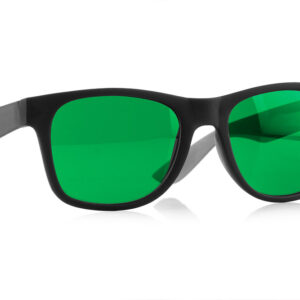 Are you a gambler? Well, you sure can end up FEELING like one if you're part of the at least 20 percent of adults who suffer from occasional discomfort like lower back pain. Because it can feel like you're spinning a roulette wheel every time you contemplate whether or not you should grab an over-the-counter...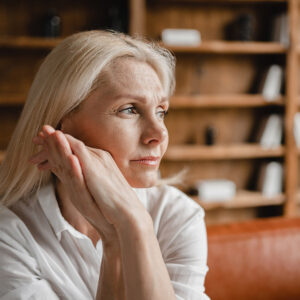 "I have anxiety, but I'm worried about taking medicine for it. Do you have anything you could recommend instead?" –Teresa from St. Paul, MN Teresa, It's always a good idea to be cautious about starting a new medication. And that includes anti-anxiety drugs. Typically, these medications do work, but they're not a long-term solution. They...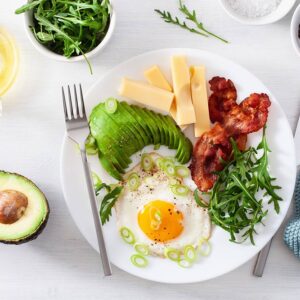 Dear Living Well Daily Reader, Mainstream medicine is on a misguided mission. They want us to FEAR fat. And unfortunately, it's working. Because instead of improving our health, this fear is backfiring on us in more ways than one. As a nation, we're overweight, sick, and suffering in record numbers from heart disease, diabetes, obesity,...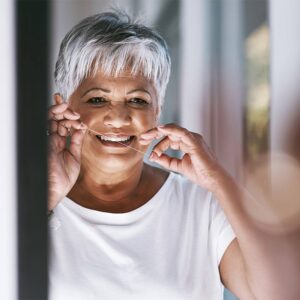 Dear Living Well Daily Reader, There's not a lot you can accomplish from start to finish in just two minutes. Regardless if it's a chore you need to do or something fun you want to dive into, most activities take at least a couple of minutes to just get rolling. But that's what makes this...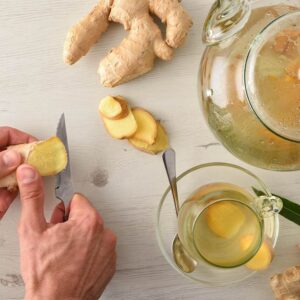 The next time you munch on a gingerbread man consider this… The spice you're tasting has SUCH powerful health properties it was once literally known as the "Great Cure," according to the experts at The Herb Society. In fact, as delicious as ginger is it wasn't even being used to flavor foods at first. Instead,...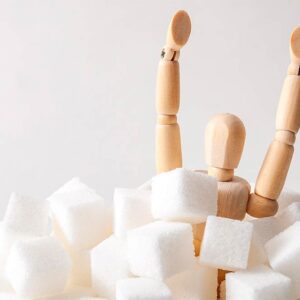 If we tracked our sugar consumption on a graph, the December spike would be so high it'd blow right off the chart. Everywhere you look, sweet treats tempt you into having "Just one more." Well, recently a group of researchers made a stunning discovery about all that sugar. They figured out one of life's greatest...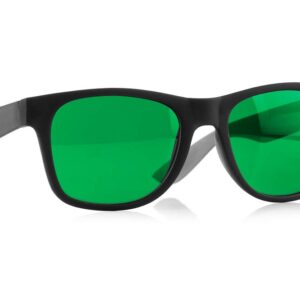 Being an adult HURTS. Well, for nearly 20 percent of us, at least, it does. Because that's how many folks are suffering from some sort of pain, according to studies. We battle migraines, arthritis, cancer, muscle aches, fibromyalgia, and more. Many folks turn to over-the-counter painkillers, including aspirin, acetaminophen, and ibuprofen. But with chronic pain,...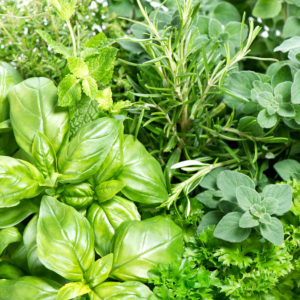 Could simple plants hold the key to killing cancer? According to new research, this could be the case. Read on to discover more.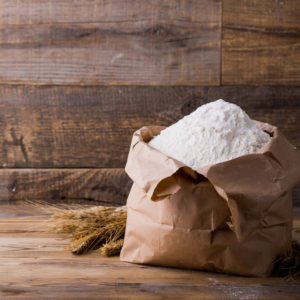 Ever wondered what "enriched" flour actually means? Tune into the mailbag today to find out the truth about your baking ingredients.