The Foolproof Way to NEVER Get Cancer
When it comes to preventing cancer, the mainstream spews the same old advice.  
They'll tell you to stop smoking… get more exercise… and never skip your annual checkup.  
These aren't bad suggestions. But there's something they aren't telling you…  
You see, new research shows that only one thing is responsible for thousands of new cancer cases every year.  
And avoiding it is the only foolproof way to NEVER get cancer.  
I'm talking about the Standard America Diet.  
This deadly combination of ultra-processed foods – like boxed meals, frozen dinners, and packaged snack foods – has increased the rate of diabetes, heart disease, and even Alzheimer's.  
Now it looks like it's giving us all cancer, too.  
A new Tufts University study found that this poor excuse for a diet is now responsible for over 80,000 cancer diagnoses every year.   
That's potentially 80,000 lives lost to easily preventable cancers. 
Even worse? The most common diet–related cancer is colorectal cancer – which is skyrocketing, especially in people age 18 to 35.  
These foods are so deadly because they contain:  
Sugars

that cause

cancers to grow

and increase inflammation throughout the body. 

 
Trans-fats

, which

increase

inflammation and place a burden on our detoxification pathways. 

 

Artificial ingredients

–

coloring,

preservatives, and additives –

all encourage the growth of cancer cells.

 
And it's not just the ingredients in these foods that are so dangerous… it's also what's NOT in them.  
Overly processed foods also lack the key vitamin, minerals, and nutrient your bodies need to fight cancers.  
Your way out of this mess is to make sure you're avoiding processed foods… and getting the cancer-fighting nutrition provided by a diet rich in fresh produce, wild caught seafood, and pasture-raised dairy and meats. 
These steps are your only hope at never getting cancer.  

Written By Dr. Scott Olson
Nearly 25 years ago, failed mainstream medical treatments left Dr. Olson in constant pain – and his health in ruins. And that's when he did something REVOLUTIONARY. He began his career in medicine – and dedicated his life to uncovering the true, underlying causes of disease.
Through his innovative medical practices in Tennessee and Colorado, Dr. Olson has helped cure countless seniors from across America of arthritis… heart disease… diabetes… and even cancer. All without risky prescription drugs or painful surgeries.
Most of my patients fret over getting the same diseases – diabetes, Alzheimer's, and cancer.   And with good reason. These chronic illnesses can strip away your health… your memory… and even your independence.   But there's another one you should be worried about.   You see, this life-changing condition can put you on the fast track to the...
As you get older, nothing's more important than maintaining your memory.   Because without it, your identity… your family… and your independence can all DISAPPEAR.  And your mainstream doc is NO HELP. He'll just put you on a strict diet and give you risky drugs.   But you've got a better option.   Because NEVER getting Alzheimer's or any other memory-robbing disease...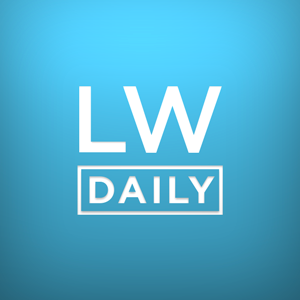 If you're like most of my patients, you've probably struggled with your weight as you age. And it can be DOWNRIGHT FRUSTRATING. You work out like crazy… you starve yourself… and the scale NEVER seems to budge. Well, those days could be behind you. Because there's a way to lose weight up to FOUR TIMES faster… It's...
If you're a woman over the age of 50, chances are you've struggled with "the change". The hot flashes… headaches… and mood swings are enough to drive anyone crazy. And according to new research, the mainstream can take things from bad to WORSE. That's because their #1 menopause "cure" can put you on the fast...
If you're anything like my diabetic patients, you would probably do just about anything NOT to have blood sugar problems. But the mainstream's risky drugs… painful injections… and restrictive diet WON'T help you. You see, these "treatments" just treat your symptoms. They DON'T actually REVERSE the disease. Fortunately, there's a powerful "maidenhair" tree that strikes...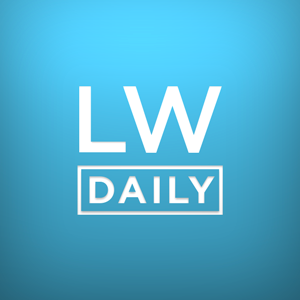 If you've got heart problems, you already know how important it is to get your triglyceride levels in check. And with good reason, high levels of these blood fats can send your risk of heart attack and stroke through the roof. But the mainstream has NOTHING to offer you but risk drugs and Navy SEAL...
If you have cancer, you'd probably do just about anything not to. But the mainstream won't help you. Instead, they'll put you through sickening chemo… and scorching radiation. And the worst part? You'll probably STILL have cancer. Fortunately, it doesn't have to be this way any longer. Researchers have found that following a certain" fatty"...
If you've had a heart attack, you already know how important it is to avoid having a second one. And your mainstream doc doesn't make that easy. They'll tell you to eat better… exercise… and take risky statins. But what they don't tell you is that a heart attack causes massive damage to your heart....
If you've got diabetes, your mainstream doc is full of bad advice. And this is especially true when it comes to your diet. They'll tell you to ditch the fat… and load up on complex carbs and swear it will make your blood sugar nosedive. Well, I'm here to tell you these ideas are BOGUS....
If you suffer from inflammatory bowel disease (IBD), you already know how miserable it is. The chronic stomach pain… indigestion… and endless trips to the bathroom can really interrupt your life. And mainstream treatments can make these symptoms go from bad to WORSE. But you don't need to take risky drugs to get IBD relief....