The REAL Cause of Arthritis (SHOCKING!)
The mainstream will blame just about everything for your arthritis pain.  
They'll say it's your age… your genetics… and even your hormones.   
But what they won't say? The REAL CAUSE of your arthritis issues has nothing to do with any of that.  
Scientists have discovered that an often-ignored health issue could be causing your joint problems.  
And if you can stop it…. you can say GOODBYE to arthritis FORVER.  
Arthritis used to be called a "wear and tear" disease. The more you used your joints the more likely they are to wear out.  
But this way of looking at your joints is out dated.  
A new study, published this week in the journal JCL Insight, looked at the link between arthritis and healthy gut bacteria. 
Billions of bacteria live in our intestines (we call this collection of bacteria the microbiome).  
The microbiome does many things for our good health, and over the recent years we've become more aware of how important they are to our overall health.  
In the new study, researchers found that things like aging and gaining weight can change your microbiome, which increases inflammation. 
And it's that type of inflammation that DESTROYS the cartilage in your joints.  
So, if you want to STOP arthritis before it STARTS… you need to reduce that inflammation. And the best way to do that is to get your gut heath in check.  
Let's look at that (and other ways) to improve your joint health.  
Dr. Scott's Plan for Healthy Joints:  
Exercise: The more active you are, the healthier your joints. Any exercise where you are moving your joints works: try walking, running, golf, tennis or others. If you already have sore joints, then consider exercises that don't put pressure on the joints: try cycling and swimming. 

 

Maintain healthy weight: Losing weight, is important for good joint health.  Each extra pound you carry around puts 4 times the pressure on your knees.  So, if you remove 10 pounds from your body, you have just taken away 40 pounds of pressure off your knees.

 

Probiotics:  These are necessary for a healthy microbiome because we don't eat enough live foods. I like to rotate probiotics in order to get as many different ones as possible. 

 
Boswellia serrata: Boswellia is an herb that has been used for over a thousand years to help maintain joint health. Studies show it can improve joint comfort in as few as FIVE DAYS.  

 

Collagen: It's the most abundant protein in the body and it helps to ensure the health and vitality of your skin, hair, tendon, cartilage, bones, and joints. It even helps to reduce wrinkles. Most of us don't get any collagen in our diets, so supplementation is your best bet. 

 
Health and Happiness,
Dr. Scott Olson
Ed. Note: Please send your feedback: feedback@livingwelldaily.com – and click here to like us on Facebook.
If you're like most of us, you'd do just about anything to keep a health brain.   So you exercise… take your supplements… and you never miss the Sunday crossword.   But if you're not eating enough of a certain type of food, all of your hard work could be for nothing.   Because research shows these superfoods can provide the EXACT...
Stress can really turn your life upside down.   And when left unchecked… it can wreak havoc on your health.   Conditions like high blood pressure heart disease and even diabetes have all been linked to stress.  But what if you could STOP stress for good?   I know it sounds too good to be true… but it's NOT.  ...
It's like clockwork.   Every couple years Big Pharma introduces some "breakthrough" cancer treatment that's supposed to change everything.   They raved about chemo… endorsed radiation… even pushed dangerous surgeries.   But all of these treatments end in life-change side effects… and you still have CANCER.   Now, they are pushing a new type of treatment.   And it might be the...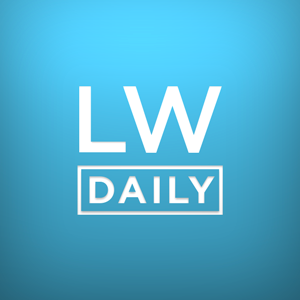 If you have diabetes, you already know that taking insulin is the WORST part of managing this disease. The constant finger pricks and painful injections are enough to drive your mad. And the worst part? It doesn't really work. As a doctor, I can tell you that putting more insulin into a body that already...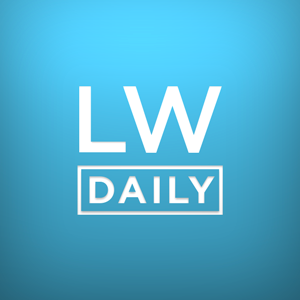 We all want to live long, healthy lives.   But most of what you read about anti-aging is TOTAL BULL.   Everyone out there has a magic cream or miracle pill that will allegedly stop the hands of time.  And some of them might actually give you results in the short-term.   But if you want REAL results, there's...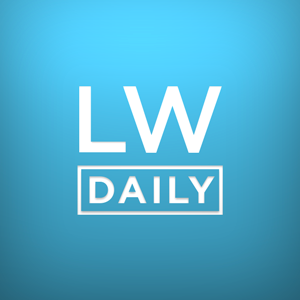 Your mainstream doc talks a lot about how important your heart is. And he probably suggests expensive scans, blood work and other tests to make sure your heart is healthy. The only problem is… they DON'T WORK. It's almost impossible to know if your heart is in good shape. Case in point? My father-in-law died...
If you didn't already know that the American health system is the pits, a new study just confirmed it. In a new ranking put out by Commonwealth Fund, the United States hit the bottom of the list for health care quality in developed countries. This fills me with rage. We should have the best and...
It seems to happen more and more as you age. The newspapers are piling up on the sidewalk… your sink is full of dishes… and you haven't cooked a real meal in weeks. You simply don't have the energy you need to get anything done. And when your energy levels are this low, t's easy...
When you get diabetes… or cancer… or any other chronic disease, your mainstream doc will point a finger at all sorts of things. They'll blame your diet… your age… and even your genes. What they'll never point a finger at is the one thing that determines who gets sick… and who doesn't. But I will....
Be honest: when was the last time you felt sharp, strong, and full of energy… Or made it through the day without reaching for a coffee or an energy drink? If it's too long ago to remember, I have good news for you. My colleague, Dr. Richard Gerhauser, has just created a revolutionary 3-in-1 formula...