Three Ways Sugar Is Ruining Your Health
You might as well drink! It's all the same to your organs
The new drug of choice
One sugar to ruin them all. 
Dear Reader,
Recently, Living Well Daily has received some reader mail regarding the dangers of sugar and a few requests to break this down a bit further.
So that's just what we are doing today.
And it only seems fitting as I am reporting to you from West Virginia — the nation's leader in Type 2 diabetes — but we will dig into that and how some passionate local groups (including the National Park Service) are trying to change the health of West Virginians in a later episode.1
For now, we will explain three ways sugar is ruining your health and likely sending you to an early grave.
I want to be clear: These aren't the only dangers associated with sugar. But rather three significant ones that make more sense when thoroughly explained.
Let's get started!

Fatty Liver Disease
Fructose, the sugar found in fruit, was once a very minuscule part of the American diet. In fact, the daily average intake amount was around a half an ounce in the early 20th century. Unfortunately, we consume four–five times that amount in current times due to the introduction of processed foods.
What makes fructose so dangerous for the liver? Unlike glucose, the other main type of sugar in our diet, fructose can only be broken down by liver cells.
When you eat fructose, it begins a series of chemical reactions in the liver. These reactions happen because your liver is turning fructose into fat. If the liver becomes overloaded with fructose, small fat deposits start to collect in liver cells.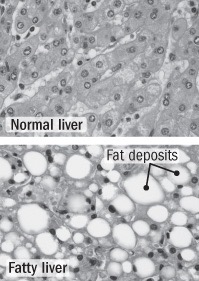 Top: Normal liver cells.
Bottom: Liver cells with fat deposits possibly due to overconsumption of fructose.
Photo credit: health.harvard.edu
This fatty buildup can also be caused by alcohol abuse, so this specific type is referred to as nonalcoholic fatty liver disease. The condition, which may lead to cirrhosis, was pretty much unknown before 1980 but now affects about 30% of adults in developed countries. If caught early enough, nonalcoholic fatty liver disease is reversible.2
High fructose corn syrup is about 60 percent fructose. Fatty liver disease is yet another reason to avoid it.

Sugar Gives You Heart Disease
Though I have touched on this in a previous article, I will explain it in greater detail today.
Heart disease is the leading killer of adults in the world. For many decades, saturated fats have taken the blame for this deadly disease. But as it turns out, studies have proven it just isn't true.3
However, in recent years, it's come to light that sugar — and, once again, specifically fructose — causes heart disease.
As I mentioned in the previous section, fructose is only processed by the liver. This processing causes elevated triglycerides in the bloodstream and can lead to an increase in LDL cholesterol levels as well.
Even more frightening, fructose promotes the fat accumulation around organs and raises blood pressure, and it can lead to other negative heart changes like hardening of the arteries. 4
In addition, the link between heart disease and sugar has been backed by many studies.

Sugar Is Addictive
Just like many drugs, sugar has highly addictive properties.
And while you may not see a lot of folks walking around mainlining Twinkies, you probably have seen people jonesing for a soda or a sticky bun in the morning.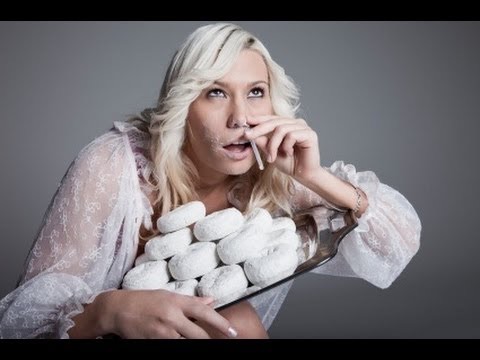 Is sugar the new cocaine?
Photo credit: youtube.com
Here's why…
When sugar enters the bloodstream, it releases dopamine, a chemical that helps control the pleasure and reward center of the brain. Processed foods have much higher levels of sugar (mostly fructose) than is found in natural foods. This massive sugar influx can cause a tidal wave of dopamine to release in your brain — similar to snorting a line of cocaine.
In fact, one study found that rats would actually choose sugar over cocaine, even after being addicted to cocaine.5,6
Sugar is one hell of a drug.
Due to these huge amounts of sugar, it's suspected that people with a predisposition to addiction can also become addicted to sugary junk foods. For this reason, it's likely that total abstinence is the best choice when it comes to high-sugar foods.

Seize the Sugar
As it seems, sugar can cause major damage to your vital organs and even cause you to crave it like a drug.
Since most research is based on fructose, it seems logical to steer clear of all fruit sugars. However, this isn't necessarily true.
Natural sources of fructose, like raw fruits and veggies, add very small amounts of fructose to your daily diet. It's the processed forms, like high fructose corn syrup and even some juices that add addictive and dangerous amounts.
And since it's almost farmer's market season, it's the perfect time to trade in those cookies for carrots.

Sugar addiction is a vicious cycle to break. In fact, sugar withdrawal can be a painful and difficult process — just as it is with other drugs.
The infographic below explains how the sugar addiction cycle works: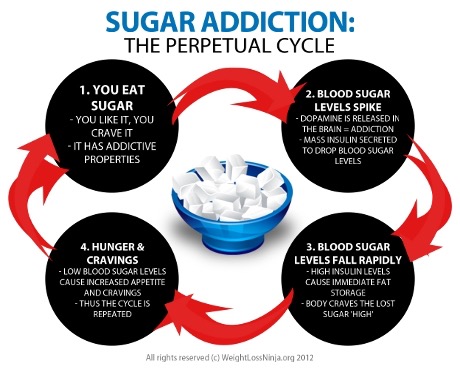 And while it may be a difficult and uncomfortable journey, breaking the sugar addiction cycle is important to improving your health.
One way to start reducing your sugar is to taper your consumption. This doesn't have to be exact science, though using a nutrition tracker like MyFitnessPal won't hurt you.
Simply calculate what you're eating every day and slowly reduce it over time.
For instance, if you eat three cookies every day, cut that down to two a day for a week, and then down to one the next week, and then finally none the last week.
While this method may take a little time, it will taper your sugar intake and perhaps ease the discomfort of withdrawal.
Like any addiction, sugar can be really hard to beat. If you are thinking about quitting sugar, talk  to your health care provider first, they may have some suggestions that will help you succeed.​
Live well,

Natalie Moore
Managing editor, Living Well Daily Insider
P.S. Send me your health questions!: nmoore@lfb.org Let me know what you want to see more of in Living Well Daily – and click here to like us on Facebook.
---
Sources
[1] States with the Highest Type 2 Diabetes Rates
[2] Abundance of fructose not good for the liver, heart
[3] Meta-analysis of prospective cohort studies evaluating the association of saturated fat with cardiovascular disease
[4] Too much fructose a hazard for heart health, from the Harvard Heart Letter
[5] Daily bingeing on sugar repeatedly releases dopamine in the accumbens shell
[6] Addiction to unhealthy foods could help explain the global obesity epidemic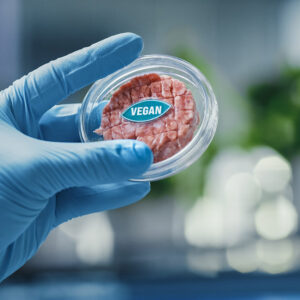 People ask me all the time what I think about meat substitutes. My reply is simple: "They're junk!" The labels claim that these fake meats are better for your health and the environment. But nothing could be further from the truth… If you're a regular Living Well Daily reader, you know I'm constantly warning you...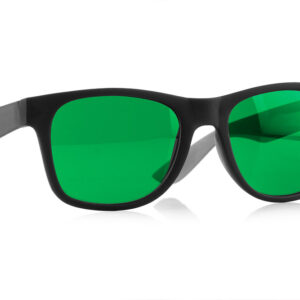 Are you a gambler? Well, you sure can end up FEELING like one if you're part of the at least 20 percent of adults who suffer from occasional discomfort like lower back pain. Because it can feel like you're spinning a roulette wheel every time you contemplate whether or not you should grab an over-the-counter...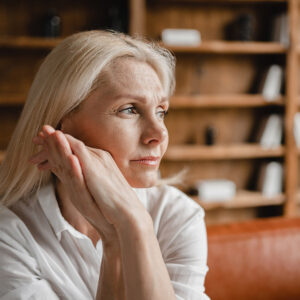 "I have anxiety, but I'm worried about taking medicine for it. Do you have anything you could recommend instead?" –Teresa from St. Paul, MN Teresa, It's always a good idea to be cautious about starting a new medication. And that includes anti-anxiety drugs. Typically, these medications do work, but they're not a long-term solution. They...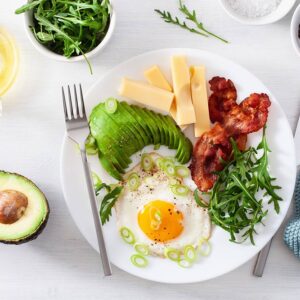 Dear Living Well Daily Reader, Mainstream medicine is on a misguided mission. They want us to FEAR fat. And unfortunately, it's working. Because instead of improving our health, this fear is backfiring on us in more ways than one. As a nation, we're overweight, sick, and suffering in record numbers from heart disease, diabetes, obesity,...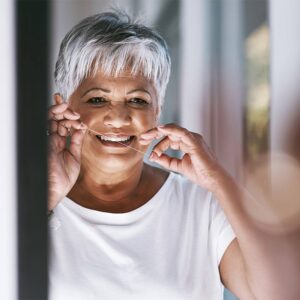 Dear Living Well Daily Reader, There's not a lot you can accomplish from start to finish in just two minutes. Regardless if it's a chore you need to do or something fun you want to dive into, most activities take at least a couple of minutes to just get rolling. But that's what makes this...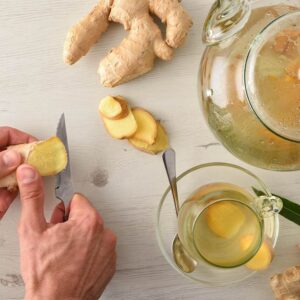 The next time you munch on a gingerbread man consider this… The spice you're tasting has SUCH powerful health properties it was once literally known as the "Great Cure," according to the experts at The Herb Society. In fact, as delicious as ginger is it wasn't even being used to flavor foods at first. Instead,...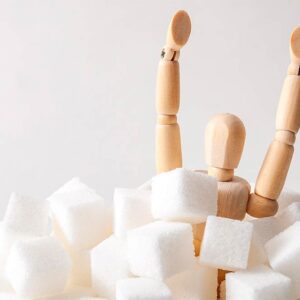 If we tracked our sugar consumption on a graph, the December spike would be so high it'd blow right off the chart. Everywhere you look, sweet treats tempt you into having "Just one more." Well, recently a group of researchers made a stunning discovery about all that sugar. They figured out one of life's greatest...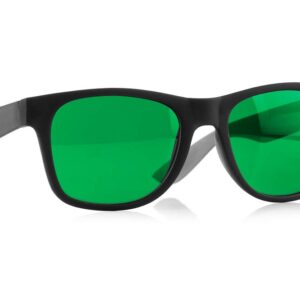 Being an adult HURTS. Well, for nearly 20 percent of us, at least, it does. Because that's how many folks are suffering from some sort of pain, according to studies. We battle migraines, arthritis, cancer, muscle aches, fibromyalgia, and more. Many folks turn to over-the-counter painkillers, including aspirin, acetaminophen, and ibuprofen. But with chronic pain,...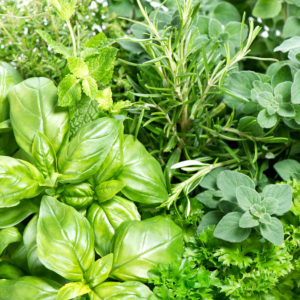 Could simple plants hold the key to killing cancer? According to new research, this could be the case. Read on to discover more.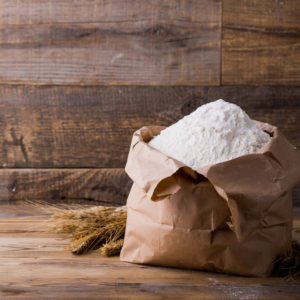 Ever wondered what "enriched" flour actually means? Tune into the mailbag today to find out the truth about your baking ingredients.