Ward off Diseases and Avoid Toxins This Summer
Hidden toxins are secretly ruining your summertime fun. Discover how…
Don't let this synthetic reduce your protection and increase your chances of  cancer, asthma, and heart problems.
Say good-bye to pests, cancer, and disease with one natural solution. Find out more…
Dear Reader,
Summer is just about a month away.
And with it come the long and sunny days that often lead us outdoors. Pretty soon (if not already), you may find yourself relaxing in a hammock while sipping on a cocktail or hosting a backyard BBQ.
But as it starts to heat up and we all head outside, there is no doubt you will come face to face with summertime's ultimate killjoy — mosquitoes.
It never fails.
Only minutes into a backyard party or a nice dinner on the patio, you're faced with a swarm of tiny, aggressive vampires.
And these days, they can cause bigger problems than itchy bites and annoying buzzing — they carry diseases.
While Zika virus isn't a full-blown threat for the U.S. quite yet it's definitely on the rise. Just last week, the CDC confirmed the number of pregnant U.S. women with Zika has tripled.1
But don't forget, these obnoxious vectors carry other health-threatening diseases like West Nile and dengue. Both of these diseases can lead to health issues and sometimes even death.
So the logical solution is to keep yourself protected while outdoors.
However, there's just one problem — your go-to mosquito protection might be full of dangerous synthetics! And I am not talking about bug spray…
This common back-porch staple could even being emitting carcinogens and other harmful toxins. We will dig deeper into this in just a moment.
But what makes this news even more disappointing — this carcinogenic mess may not offer any real protection from mosquitoes! Well, unless you know what to look for. We will give you a few tips in a bit.
So what could this summertime toxin be?
Citronella candles.
Let me explain further…

Skip the Toxins Not the Protection
While there are plenty of chemicals out there for fighting off mosquitos, natural options seem like a better choice. For most folks, this means making a citronella candle barricade around your outdoor space.
And when it's pure citronella oil, this a good choice.
A study shows that citronella oil shows "strong irritating effects" against mosquitoes.2
Another study published in the Journal of the American Mosquito Control Association found that citronella candles decrease mosquito bites by 42.5 percent. 3
Perhaps this isn't an astonishing number or a perfect solution, but it's an extra line of much needed defense.
However, this is only the case if your citronella candles are made with natural, pure products.
Unfortunately, this isn't the case most of the time.
These days, some citronella candles are made with "citronella scent" — a synthetic substitute for real citronella oil.
Not only is this chemical imposter not as effective in deflecting mosquitos, but it can lead to some nasty health issues, including allergies, asthma attacks, and migraines. 4
I should also mention that most inexpensive citronella candles are made with paraffin wax, a cheap product made from petroleum waste that can emit cancer-causing toxins.
In fact, scientists at South Carolina State University compared both paraffin wax candles and vegetable-based candles that were unscented and contained no colorings.
When the results came back, they found that the vegetable-based candles did not emit pollutants, but the paraffin wax candles "released unwanted chemicals into the air," according to Ruhullah Massoudi, the lead researcher of the study.5
Two of these chemicals are toluene and benzene, which can cause kidney, brain, heart, and lung damage as well as cancer.6,7
To back this up, Professor Massoudi reports:
For a person who lights a candle every day for years or just uses them frequently, inhalation of these dangerous pollutants drifting in the air could contribute to the development of health risks like cancer, common allergies and even asthma.5
To be fair, Massoudi's study focused on indoor air quality, and most folk are firing up their citronella supplies outside.
However, given the dangers associated with these ingredients, you're still gambling with your health even when used outdoors.
Because of these dangers, we will give a few hints on how to find nontoxic and effective mosquito candles.

Keep the Pests Away!
When going to purchase a citronella candle, be sure to look for the following two qualities:
Citronella oil: Studies showing citronella repels mosquitoes use only citronella oil, so lighting a candle with the artificial scent will not deter mosquitoes. Citronella "scent" is a synthetic fragrance, and you want avoid its toxic danger.
Beeswax or Vegetable Wax: Since research indicates paraffin candles can lead to cancer and other health issues, avoiding them is vital. Beeswax is a natural choice but not so easy to find. Soy candles are quite popular, and there aren't any known health dangers associated with them at this time. But if you are totally GMO-free, you may want to avoid these too.
Check the labels of your candle for this information. If you can't find the information there, go to the manufacturer's website or reach out to their customer service.
If you are looking to purchase a beeswax citronella candle, click here.
In addition to citronella, grapefruit and lemongrass can repel mosquitos. Using a combination of these candles may help you win back your outdoor space this summer.

Since it can be hard to find beeswax citronella candles, I make my own. Today, I will show you how to do the same:
Here's what you will need to make four 12 oz. containers:
1.5 pounds of organic beeswax
1 cup coconut oil
4 candlewicks
4 12 oz. glass jars
1 double boiler
1 pair of scissors
1 bottle of citronella essential oil
Here's what to do: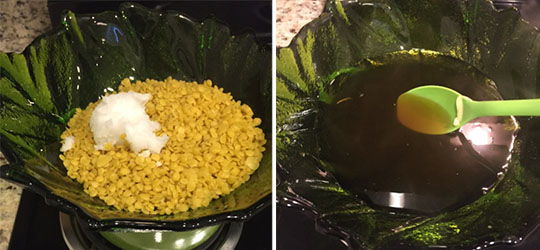 Add the wax and oil to the double boiler. Once it's liquefied, it should look like cooking oil.
Dip wicks in hot wax and allow to harden on a piece of wax paper.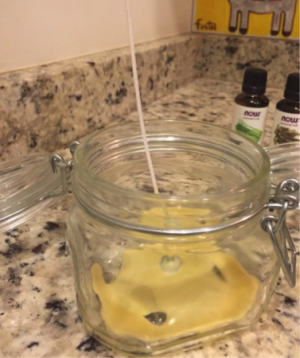 Affix the wicks to the bottom of the jar. You can do this with tape or melted wax.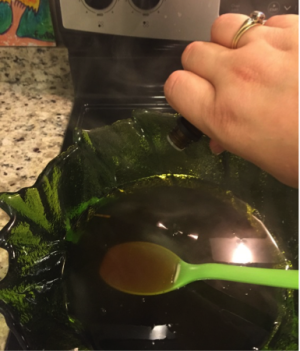 Next add in 3 drops of citronella per cup of wax, about 15, and stir.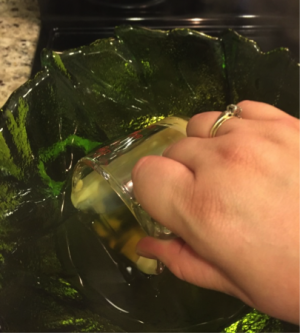 Pour wax into container using a glass measuring cup and allow to cool completely.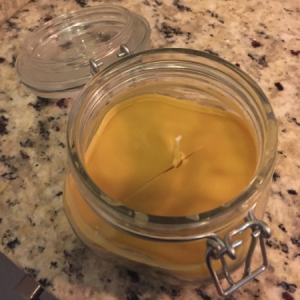 Cut wick to about 2 inches.
Fire these up whenever you want to enjoy your summer outdoors! Plus, you can use this method with any essential oil! This means you can make naturally scented candles year-round!
Live well,

Natalie Moore
Managing editor, Living Well Daily Insider
---
Sources
[1] Number of pregnant women with Zika virus in U.S. triples, CDC says
[2] Avoidance Behavior to Essential Oils by Anopheles minimus, a Malaria Vector in Thailand.
[3] Ability of essential oil candles to repel biting insects in high and low biting pressure environments.
[4] The Big Problem With Scented Candles
[5] Frequent use of certain candles produces unwanted chemicals
[6] Toluene
[7] Benzene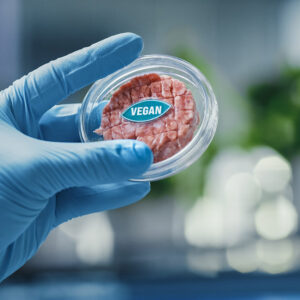 People ask me all the time what I think about meat substitutes. My reply is simple: "They're junk!" The labels claim that these fake meats are better for your health and the environment. But nothing could be further from the truth… If you're a regular Living Well Daily reader, you know I'm constantly warning you...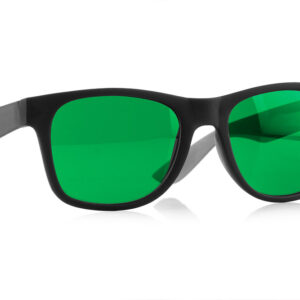 Are you a gambler? Well, you sure can end up FEELING like one if you're part of the at least 20 percent of adults who suffer from occasional discomfort like lower back pain. Because it can feel like you're spinning a roulette wheel every time you contemplate whether or not you should grab an over-the-counter...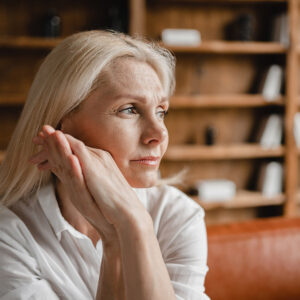 "I have anxiety, but I'm worried about taking medicine for it. Do you have anything you could recommend instead?" –Teresa from St. Paul, MN Teresa, It's always a good idea to be cautious about starting a new medication. And that includes anti-anxiety drugs. Typically, these medications do work, but they're not a long-term solution. They...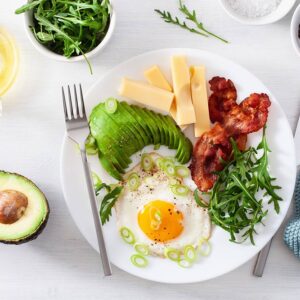 Dear Living Well Daily Reader, Mainstream medicine is on a misguided mission. They want us to FEAR fat. And unfortunately, it's working. Because instead of improving our health, this fear is backfiring on us in more ways than one. As a nation, we're overweight, sick, and suffering in record numbers from heart disease, diabetes, obesity,...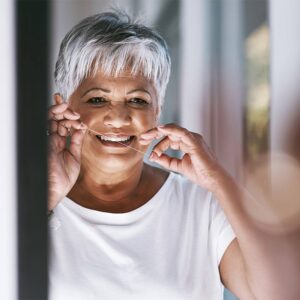 Dear Living Well Daily Reader, There's not a lot you can accomplish from start to finish in just two minutes. Regardless if it's a chore you need to do or something fun you want to dive into, most activities take at least a couple of minutes to just get rolling. But that's what makes this...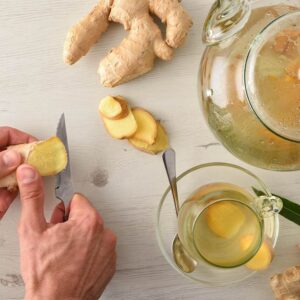 The next time you munch on a gingerbread man consider this… The spice you're tasting has SUCH powerful health properties it was once literally known as the "Great Cure," according to the experts at The Herb Society. In fact, as delicious as ginger is it wasn't even being used to flavor foods at first. Instead,...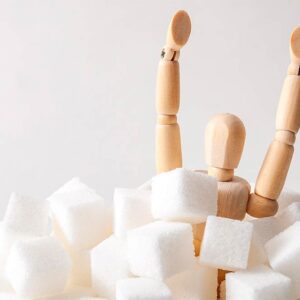 If we tracked our sugar consumption on a graph, the December spike would be so high it'd blow right off the chart. Everywhere you look, sweet treats tempt you into having "Just one more." Well, recently a group of researchers made a stunning discovery about all that sugar. They figured out one of life's greatest...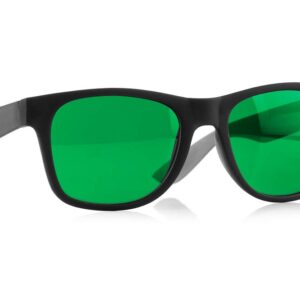 Being an adult HURTS. Well, for nearly 20 percent of us, at least, it does. Because that's how many folks are suffering from some sort of pain, according to studies. We battle migraines, arthritis, cancer, muscle aches, fibromyalgia, and more. Many folks turn to over-the-counter painkillers, including aspirin, acetaminophen, and ibuprofen. But with chronic pain,...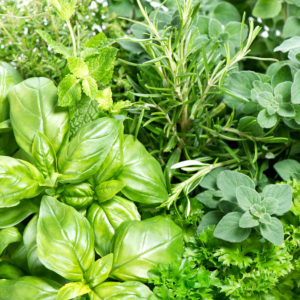 Could simple plants hold the key to killing cancer? According to new research, this could be the case. Read on to discover more.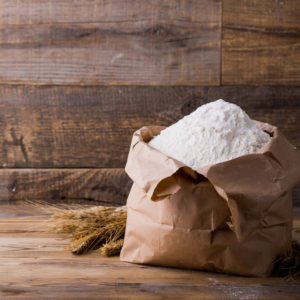 Ever wondered what "enriched" flour actually means? Tune into the mailbag today to find out the truth about your baking ingredients.