5 EASY Ways to Live Longer
We all want to live long, healthy lives.  
But most of what you read about anti-aging is TOTAL BULL.  
Everyone out there has a magic cream or miracle pill that will allegedly stop the hands of time. 
And some of them might actually give you results in the short-term.  
But if you want REAL results, there's another way.  
You see, there's really only five science-based things that will give you a long, healthy life.   
And you won't believe how easy they are.
A new study from the Harvard T.H. Chan School of Public Health, repeated what we have known about longevity for years.  
In the study, American men and women who did these five things were the healthiest: 
Ate healthy food

 
Exercised

 
Maintained a healthy weight

 
Drank alcohol moderately

 
And didn't smoke. 

 
In fact, some of these folks were 82% less likely to die from heart disease and 65% less likely to die from cancer. 
So, let's define what each of those means:  
Eat Healthy: This means a diet of mostly good proteins (meats and nuts) and vegetables. And cutting back on sugar (including some fruits like grapes) and processed foods. 

 
Exercise: You should be doing some exercise every day. This can be as simple as walking, but can include biking, yoga or swimming. Try to exercise for about a half hour a three times a week.

 

Healthy Body Weight: This may be the hardest one to say simply, but weight loss comes from eating healthy and keeping your muscle mass. So, this will come naturally if you're doing the first two actions in this list. 

 

Moderate Alcohol: This means about 1-2 drinks daily. 

 

No Smoking: If you're trying to quit, talk to your doc about natural options like acupuncture or supplements. 

 
These nutrients also help:  
Curcumin is an extract of Turmeric. It is anti-inflammatory and provides good antioxidant protection. 

 

Fish oils are essential fatty acid that most people reading this are not getting. Make sure you supplement if you are not eating fish 2-3 times a week. 

 

Polyphenols are phytonutrients found in fresh fruits and vegetables. Most people are not getting enough of these either. 

 

Vitamin E, Selenium, CoQ10, Astaxanthin
Health and Happiness,
Dr. Scott Olson
Ed. Note: Please send your feedback: feedback@livingwelldaily.com – and click here to like us on Facebook.
Dr. Scott Olson reveals how a powerhouse supplement can REBUILD your joints!
Dr. Scott Olson reveals how a weird condition is ruining your health!
Dr. Scott Olson reveals what your BP drugs are doing to your health.
Dr. Scott Olson reveals which diabetes meds are causing serious genital infections.
Dr. Scott Olson reveals his secret to never having another migraine!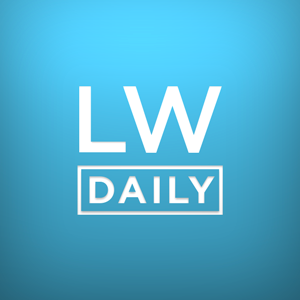 Dr. Scott Olson reveals which six foods men should NEVER eat.
Dr. Scott Olson reveals the best way to fight cancer!
Dr. Scott Olson reveals how antibiotics are draining your energy.