5 Natural Cures ERASE Pain
Living with chronic pain can make life absolutely miserable.
And if you turn to mainstream medicine, they'll give you two choices – and they're both terrible.
You can take over-the-counter meds that can destroy your gut, like aspirin or ibuprofen.
Or, once the pain gets bad enough, your doctor may prescribe some opioid pain reliver like OxyContin or fentanyl.
These are the same dangerous drugs that are killing thousands of Americans a year – especially seniors.
Some choice, huh?
But it doesn't have to be this way.
Because I'm going to introduce you to five all-natural remedies that can kill your pain… without killing you in the process.
These are the five most effective pain-relieving cures from the natural world:
People have been using willow bark for thousands of years for pain relief. Willow bark contains a chemical called salicin, which is a key building block of aspirin. So you get the benefits of aspirin without the side effects. Still, if you are sensitive to aspirin, then you may want to choose another natural pain reliver from this list.
Turmeric is a spice and a powerful medicine. Turmeric, and its extract curcumin, have so many good uses that you should be taking turmeric or curcumin every day. Not only does turmeric block pain, but it also reduces inflammation, which is one of the main drivers of pain.
Cloves are one of the best topical anti-pain medications. Cloves are especially helpful for tooth pain in adults and teething in children.
Epsom salt, which contains magnesium, is great for those sore muscles you get when you overdo your work or exercise. Try an Epsom salt bath next time you hurt your back – it will work wonders.
Fish oil is something I never get tired of talking about because most of us don't get enough Omega-3 fatty acids in our bodies. When you do get enough Omega-3s, the result is a lot less inflammation and pain in the body.
These five remedies are all safe and effective – and you can find them at just about any supermarket or vitamin shop.
Health and Happiness,
Dr. Scott Olson
Ed. Note: Please send your feedback: feedback@livingwelldaily.com – and click here to like us on Facebook.

Written By Dr. Scott Olson
Nearly 25 years ago, failed mainstream medical treatments left Dr. Olson in constant pain – and his health in ruins. And that's when he did something REVOLUTIONARY. He began his career in medicine – and dedicated his life to uncovering the true, underlying causes of disease.
Through his innovative medical practices in Tennessee and Colorado, Dr. Olson has helped cure countless seniors from across America of arthritis… heart disease… diabetes… and even cancer. All without risky prescription drugs or painful surgeries.
Dr. Scott Olson reveals why you should NEVER skip the salt.
Dr. Scott Olson reveals how a powerhouse supplement can REBUILD your joints!
Dr. Scott Olson reveals how a weird condition is ruining your health!
Dr. Scott Olson reveals what your BP drugs are doing to your health.
Dr. Scott Olson reveals which diabetes meds are causing serious genital infections.
Dr. Scott Olson reveals his secret to never having another migraine!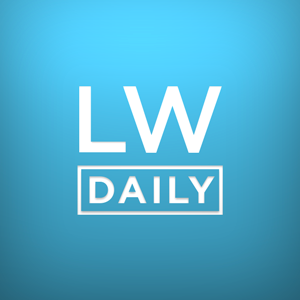 Dr. Scott Olson reveals which six foods men should NEVER eat.
Dr. Scott Olson reveals the best way to fight cancer!