The Best Fruit to Eat During Summer
Discover why watermelon beats tomatoes when it comes to this heart-protecting antioxidant
Trade aspirin for watermelon? Learn how watermelon can relieve your pain
Go too hard in the gym? No problem. Find out how this fruit's special amino acid will help rejuvenate your muscles. 
Dear Living Well Daily Reader,
"It's summer. You should have watermelon with every meal — it'll keep you healthy."
My grandma would tell me this every summer. And it was something she lived by. In fact, there wasn't a single summer day she didn't eat at least three servings of watermelon.
And guess what? She was always the healthiest person I knew!
As it turns out, her watermelon habits may have helped her stay healthy and active for over 90 years.
You might be thinking, No way! Watermelon is nothing but sugar and water — it can't possibly have any health benefits…
Well, if you're thinking this…
You're wrong.
Research shows that watermelon offers a whole host of health-promoting properties, some of which we will share with you today.

Protection Against Heart Disease and Cancer 
Watermelon is extremely rich in the antioxidant lycopene. In fact, one cup of watermelon has 1.5 times the amount of lycopene found in a large, fresh tomato. Multiple studies have shown lycopene to be heart-protective.
A study in the American Journal of Hypertension found that watermelon extract can improve artery functions. Plus, it can reduce blood pressure in middle-aged, obese adults who are already suffering from Stage 1 hypertension. Scientists think these results may be linked to watermelon's high lycopene content.
Other studies show that lycopene can also protect you from stroke. In one study, men with the highest blood levels of lycopene were 55 percent less likely to suffer a stroke than those who had the lowest levels. These amazing results held true even after researchers controlled for age, diabetes and other stroke factors.
In addition, many studies in both animals and humans have found that lycopene may protect against cancer, including prostate and ovarian cancer. Not to mention watermelon's high level of another powerful antioxidant, vitamin C, may also add a layer of protection between you and cancer.

Cools Inflammation
Watermelon contains a  powerful anti-inflammatory substance called cucurbitacin E., a type of triterpenoid. This inflammation-buster can reduce the activity of an enzyme that causes pain and inflammation. In fact, cucurbitacin works the same way as nonsteroidal anti-inflammatory drugs (NSAIDs) like aspirin and ibuprofen.
Watermelon also contains a versatile and vital nutrient called choline. Choline helps body reduced inflammation and aids in many important functions like sleep, learning and memory, as well as muscle movement.

Relives  Muscle Soreness
If you're getting your summer workout on, you're going to want to pick up a watermelon! Watermelon contains l-citrulline, which is an amino acid that can shield against muscle pain. Eating the whole fruit or drinking watermelon juice after working out may lead to improved recovery time and reduced muscle soreness.
One note of caution here: Whole-fruit watermelon is lower in sugar than watermelon juice. If you are cautious of sugar (as you should be), eating the fruit is a better option.
However you slice it (or juice it), watermelon makes a great healthy snack or addition to any meal!  You can get your hands on a watermelon at most grocers, as well as farmers markets and roadside produce stands. Get one today! And remember, choose organic when you can.
(And sprinkle with some unrefined sea salt- its good!)
Live well,

Natalie Moore
Managing editor, Living Well Daily
---
Sources
[1] Watermelon: Health Benefits and Nutritional Information
[2] 6 Things You Didn't Know About Watermelon

Written By Natalie Moore
Natalie Moore is a dedicated health researcher with a passion for finding healthy, natural, and science-based solutions. After a decade of direct healthcare experience in western and natural medicine, she was involved in public health research before joining Living Well Daily.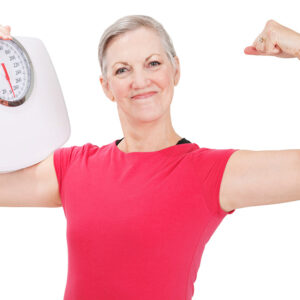 Dear Living Well Daily Reader, There's more weight-loss advice out there than there are stars in the sky. Much of it's complicated, strenuous, or downright impossible to follow. With the promise of slimming down, people push everything from extreme exercise to gross drinks you must hold your nose to gulp down. But the MOST common...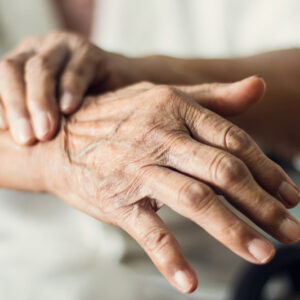 Diabetes is HARD on seniors. Sure, younger people can also develop diabetes-linked kidney disease, heart disease, or even brain problems. But when you mix high blood sugar with advanced age, all those conditions tend to progress faster and become more severe. Case in point: peripheral neuropathy. Peripheral neuropathy occurs when blood sugar levels rise and...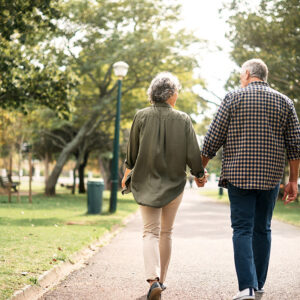 We live in a fast-paced society. And we're expected to keep the pedal to the metal at work and fill the little leisure time we allow ourselves with as many activities as possible… We demand a 24/7 news cycle, instant updates on our phones, and lightning-fast internet speeds… In a culture where most people judge...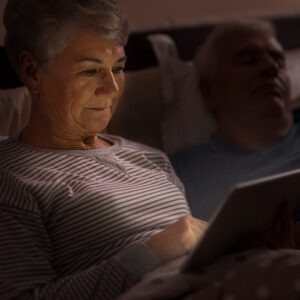 I'm a sleep evangelist. Because getting quality sleep is CRITICAL for good health. You simply can't have one without the other. In fact, regularly missing out on a good night's sleep raises your risks for heart issues, mood disorders, weight gain, blood sugar irregularities, and brain problems. Bur new research raises a red flag about...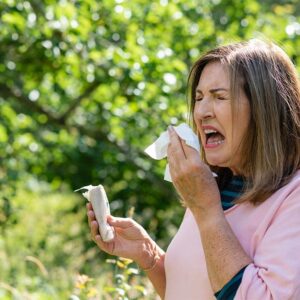 "My allergies have been so terrible the last few weeks and my allergy medicine isn't really doing anything. What can I do?" – Darlene from Chesapeake, Virginia Hi Darlene, There are two steps I typically recommend to tackle troublesome allergies. The first is to focus on nutrients. Begin by getting enough magnesium, folic acid, and carotenoids...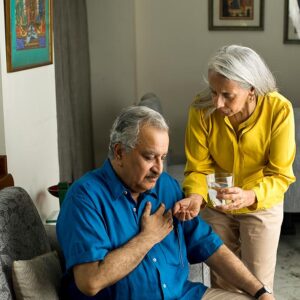 Type the word "Zantac" into any search engine, and the first thing likely to come up is "Zantac lawsuit." And the reason WHY people are suing the drug's maker, GlaxoSmithKline (GSK), is a twisted tale that'll turn your stomach… The drug company allegedly took a page straight out of big tobacco's playbook. And as a...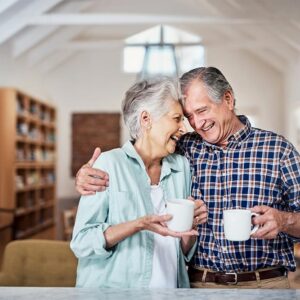 I love coffee. I roast my own beans. I have a fancy coffee maker. The WHOLE nine yards. Of course, I love the bright, bitter punch of flavor I get in every sip. And there's nothing like the jump-start coffee gives my brain in the morning. But I also know that coffee has bunches of...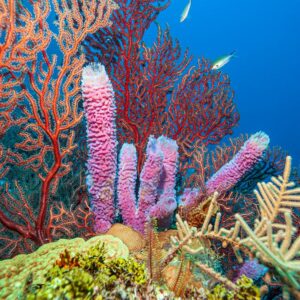 Cancer treatments essentially come in two "flavors." There are the sickening meds that poison the cancerous cells (and sometimes the healthy ones, too), like chemotherapy. Or there are the physical "slash and burn" options such as surgery and radiation. There are times that either or both might be necessary. But let's face it, cancer treatments...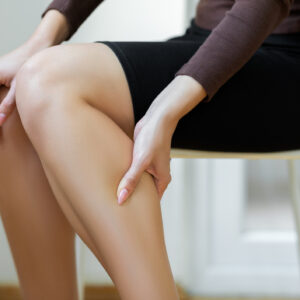 Venous thromboembolism is what I call an "orphan condition." The chances are high that you've never even heard of it before. But we should discuss it more often because it's underdiagnosed, SERIOUS, and preventable. A (VTE) happens when a blood clot forms in a vein. When that clot is in a DEEP vein (usually in...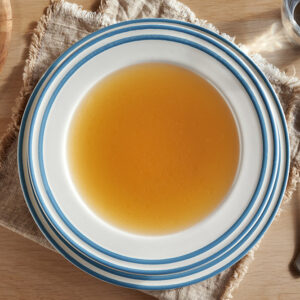 Bone broth has popped up on grocery store shelves nationwide in the last few years. And I couldn't be happier about it! I love to drink bone broth. But I used to have to make my own "liquid gold." And to be honest… it's time-consuming. Now, you can pop down to your local supermarket and...