7 Natural Ways to Reduce Allergies
It's that time of year again!
Just as the weather is getting warm and you're ready to spend more time outside, itchy, watery eyes, a runny, stuffy nose, and sinus congestion have you cursing Mother Nature and heading back inside. Good ol' allergy season.
I'm no stranger to allergies. I developed them around age 15 and went through the gamut of allergy medications — first Claritin, then Allegra, then Zyrtec and nasal sprays. Somehow, my allergies pretty much disappeared three years ago, and now I really only suffer from some red eyes in the spring.
I can't pinpoint exactly what cured my allergies, but I'm positive a healthier diet and supplements helped. I also used a neti pot daily (see No. 7).
A couple of you wrote in asking about treatments for allergies, so here are seven natural ways to help get you through this spring.
Vitamin D
Is there anything this crucial hormone isn't good for? (Yes, it's actually a hormone!) Vitamin D plays a key role in the immune system, and research has linked low D levels to allergies and asthma.
Now that it's getting warmer out, be sure to get outside and expose your arms for 15-20 minutes every other day or so. If you can't get outside much, or live in the north, you will probably need to take a high quality vitamin D supplement to get optimal levels.
Butterbur
Butterbur has been shown in multiple human studies to be effective for reducing allergy symptoms. One study of 125 allergy sufferers found that in as little as two weeks, butterbur was just as effective as Zyrtec, but didn't cause drowsiness like the drug did.[1] Butterbur also shows promise to help prevent migraines.
Local Honey
Local honey is thought to act as a "natural vaccine" against allergies. By eating honey that was produced by bees in your area, you ingest trace amounts of pollen. The amount of pollen isn't enough to invoke an allergic response in most people, but helps prime the immune system to not overreact to the pollen in the environment.
The one study I could find that examined whether local honey helped treat allergy symptoms found that it had no effect. However, many people swear by the effectiveness of honey for allergies.
Whether it's placebo effect, coincidence, or it really does work, it might be worth a shot. Just don't go crazy — honey is sugar, after all. One tablespoon a day is all you need.
Vitamin C and Quercetin
Though convincing human research is lacking, these nutrients have been shown in test-tube research to stop the production and release of histamine.
Bell peppers, kale, broccoli, and strawberries actually all rival oranges for their vitamin C content.
Quercetin is found in high amounts in apples (with skin), cocoa powder, peppers, cranberries and onions. Add these fruits and vegetables to your springtime diet and see if it helps.
Aller-7
This patented blend of seven herbal extracts was shown to be effective against allergies in a rather large two-part study.
In one part of the study, 171 people we given Aller-7 or a placebo for 12 weeks. In the other part of the study, an additional 374 people were given Aller-7 (there was no placebo in this part of the study). Sneezing, runny nose, and congestion were significantly reduced by Aller-7, and no serious adverse events were reported.[2]
Aller-7 is available in several different products, which you can find here.
Beta Glucan
Beta glucan, a type of polysaccharide (carbohydrate) from brewer's yeast, has been shown in at least two human studies to reduce ragweed allergy symptoms.
The branded ingredient used in the studies is called Wellmune, and it was shown to reduce the severity of allergy symptoms up to 52% compared with a placebo. It also helped improve the quality of sleep and overall well-being of the study participants.
Wellmune seems to benefit the immune system in other ways as well. In a couple of human studies, it's been shown to help reduce the duration and severity of colds, flu, and upper respiratory infections.[3]
Full disclosure: Wellmune is not a cheap supplement. But if you have severe allergy symptoms and a or a weak immune system, it might be worth it. You can but it online here.
You can also get beta glucan from eating mushrooms, which makes sense considering there is a boatload of research emerging that shows mushrooms have powerful immune boosting properties.
Neti Pot
Using a neti pot (nasal irrigation) is not for the faint of heart. By gently pouring warm salt water through your nasal passages, you wash out pollen and bacteria that contribute to your allergy symptoms.
I love my neti pot, it's really effective for clearing a stuffed nose, and I do believe it helped cure my allergies. You MUST use distilled water, though. There have been a few reports of people contracting a deadly brain parasite after using tap water in their neti pot. Neti pots can be found at your local pharmacy.
Have you tried any these remedies and had success? Do you have another recommendation for your fellow Living Well Daily readers?
Let me know! livingwelldaily@lfb.org.
To living well,
Jasmine LeMaster
[1] http://www.ncbi.nlm.nih.gov/pmc/articles/PMC64514/
[2] http://www.ncbi.nlm.nih.gov/pubmed/15689054
[3] http://www.wellmune.com/research/clinical-research/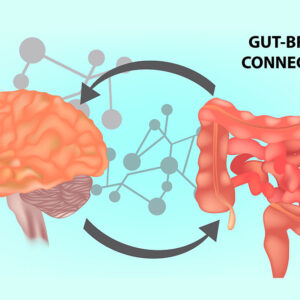 I'm always encouraging patients to focus on their gastrointestinal health. It's often overlooked—and well-balanced belly bugs are vital for overall good health. So I'm not surprised that I've seen a lot of folks lately who have told me that working on their gut balance has been absolutely LIFE-CHANGING. But it's NOT in the way you're...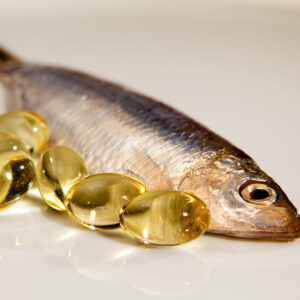 I love talking about the active elements in foods because it highlights the powerful health benefits of those individual ingredients. Take fish oil, for instance. If you search the Living Well Daily archives, you'd likely find THOUSANDS of references to this golden fish extract. Fish oil contains the essential fatty acids eicosapentaenoic acid (EPA) and...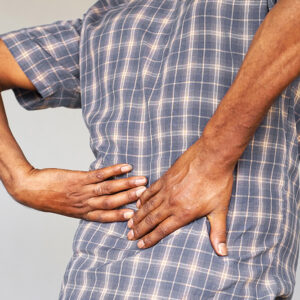 "I feel like I can barely do anything anymore because of my back pain. I'm always taking pain meds. What else can help?" – Ed, Huntsville, AL Hi Ed, Brace yourself. What I'm about to tell you about back pain will no doubt come as a surprise. It might even seem downright unbelievable at first....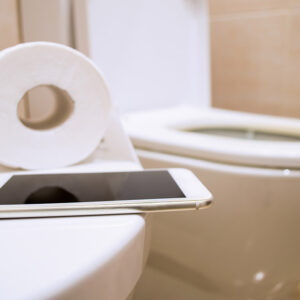 Taking a trip to the bathroom used to be a break from the chaos of daily life. It's likely at least partially responsible for the nickname restroom. After all, there wasn't much to do in that room unless you had a magazine to read. But nowadays, for many of us, the restroom is anything BUT...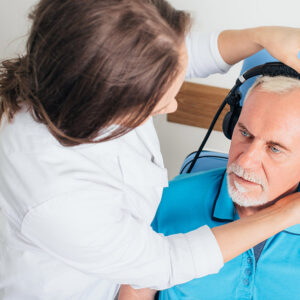 Hearing loss has a habit of sneaking up on folks. Typically, it happens so slowly that you don't notice it until you've lost a SIGNIFICANT amount of hearing. According to the National Institutes of Health, about 8 percent of adults 55 to 64 have disabling hearing loss. That number jumps to 25 percent for people...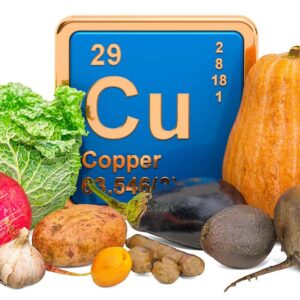 Dear Living Well Daily Reader, Some nutrients get all the glory. There are the vitamin A-Listers like C, D, and E. And although minerals like calcium, potassium, and magnesium might be considered B-List stars, they ALSO get their fair share of attention. But one vital nutrient never gets to walk the red carpet. And that...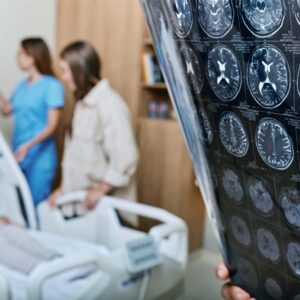 It's NOT good news. A recent report by the World Health Organization (WHO), confirmed that the chance of having a stroke has skyrocketed by a whopping 50 percent in the last twenty years. According to the WHO, that means your stroke risk is now about one in four. Next time you're in a crowd, look...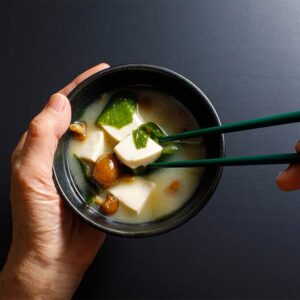 I often wonder why so many people are passionate about tofu. There's something about it that triggers strong emotions. Some folks HATE it, while others LOVE it. But is it good for you? Well, it's complicated. Tofu is a fermented soy product. It tastes bland alone. But it takes on the taste of whatever you...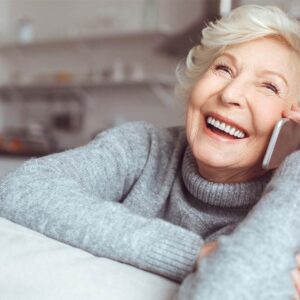 I sometimes joke with my (adult) kids. "Do you know," I ask, "that the PHONE you carry around with you all the time can make phone calls?" They laugh and mumble, "Old," under their breath. I swear the generations who grew up with a cell phone attached to their palm will do almost anything to...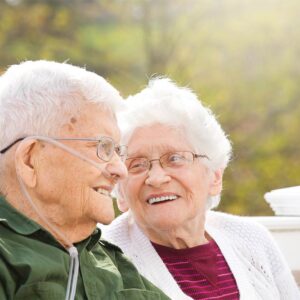 "Got any natural treatments for COPD?" – Mike, Ann Arbor, MI Dear Mike, Unfortunately, COPD, or chronic obstructive pulmonary disorder, is a common condition. In fact, it's now the third leading cause of death in the United States. COPD causes the airways to constrict, making breathing difficult or uncomfortable. Persistent coughing, excess mucus production, wheezing,...