All-Natural Solution FIGHTS Vision Loss
I think you'll agree that aging should come with some perks.
And chief among them is FINALLY having the time to relax and enjoy the retirement you earned.
But that's awfully hard to do if you're losing your eyesight due to macular degeneration. Instead, your golden years become tarnished by having to focus on learning to live with blindness.
Unfortunately, this reality is far more common than you might think. Age-related macular degeneration (AMD) is the leading cause of vision loss in the elderly. In fact, 30 percent of folks over 70 develop the condition.
Yet most doctors offer zero advice about how to put the brakes on this devastating condition.
And that's practically criminal.
Because it takes just one small step to make a BIG dent in the progression of AMD.
The central portion of your retina is known as the macula. The macula is responsible for focusing vision in the eye. It controls your ability to read, drive a car, recognize faces or colors, and see objects in fine detail.
Macular degeneration occurs when the macula deteriorates. Your eyesight becomes blurry and gets worse over time. Eventually, you lose your ability to see
Macular degeneration robs MILLIONS of their eyesight every year. That's more than cataracts and glaucoma combined.
But here's the thing. There's no more obvious sign of dietary deficiency than when a doctor tells you that you're developing macular degeneration.
It's a sign of low antioxidant and zinc levels.
That's why, way back in 1996, researchers tried supplementing the diets of a group of volunteers at risk of developing AMD with:
500 mg of vitamin C
400 IU of vitamin E
2 mg of copper
80 mg of zinc
15 mg of beta-carotene
And it worked! The combination significantly slowed the progression of AMD from moderate to late disease.
In a 2006 follow-up study, researchers compared the original supplement to one that replaced beta carotene with 10 mg of lutein and 2 mg of zeaxanthin. And the new formula slashed the risk of AMD progression by an impressive 26 percent.
Now a new study published in JAMA Ophthalmology followed up on that 2006 trial. The researchers tracked 3,883 of the original 4,203 participants for another five years.
It turns out the volunteers who continued to take the supplement with lutein and zeaxanthin had a 20 percent lower risk of progressing to late-stage AMD than folks who originally were given the one with beta-carotene.
So after 10 years, the supplement was STILL doing its job.
But don't risk waiting until you're already showing signs of AMD. Start supporting your eye health NOW, and you may never face the risk of losing your vision.
These steps could help tilt the odds in your favor.
Vitamin A is crucial for vision and eye health. It's an essential component of rhodopsin, a protein that absorbs light in the retina. Plus, it's critical for the health of the cornea and conjunctival membranes.
DHA is an omega-3 fatty acid found mainly in fish oil. DHA makes up 50 percent of the photoreceptors in the retina.
Berries are packed with eye-friendly antioxidant compounds. Plus, they're brimming with essential vitamins and flavonoids your eyes need. Blueberries, bilberries, and Maqui berries can help with night vision.
Lutein and zeaxanthin are powerful carotenoids found in colorful fruits and vegetables or as supplements. This pair helps the macula determine color vision.
Berberine and chromium are a potent tag team that can help balance your blood sugar. Chronically elevated blood sugars harm your vision by increasing advance glycation end-products.
Your eyes are the windows to the world. Start taking care of them now to prevent that view from dimming.
P.S. A new study has uncovered a tasty treat that can help SAVE your vision. And best of all, you may already have some stashed in your kitchen pantry. Click here for all the details.
Source: "Long-term outcomes of adding Lutein/Zeaxanthin and Omega-3 Fatty Acids to the AREDS Supplements on Age-Related Macular Degeneration Progression: AREDS2 Report #28. JAMA Ophthalmology. June 2, 2022.

Written By Dr. Scott Olson, ND
Nearly 25 years ago, failed mainstream medical treatments left Dr. Olson in constant pain – and his health in ruins. And that's when he did something REVOLUTIONARY. He began his career in medicine – and dedicated his life to uncovering the true, underlying causes of disease.
Through his innovative medical practices in Tennessee and Colorado, Dr. Olson has helped cure countless seniors from across America of arthritis… heart disease… diabetes… and even cancer. All without risky prescription drugs or painful surgeries.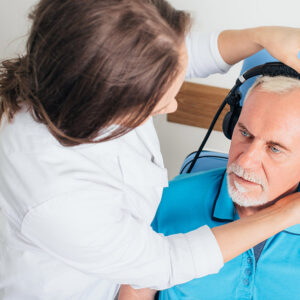 Hearing loss has a habit of sneaking up on folks. Typically, it happens so slowly that you don't notice it until you've lost a SIGNIFICANT amount of hearing. According to the National Institutes of Health, about 8 percent of adults 55 to 64 have disabling hearing loss. That number jumps to 25 percent for people...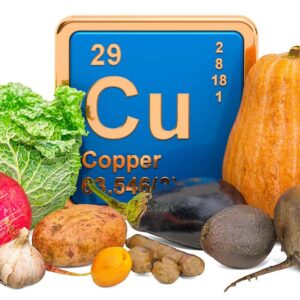 Dear Living Well Daily Reader, Some nutrients get all the glory. There are the vitamin A-Listers like C, D, and E. And although minerals like calcium, potassium, and magnesium might be considered B-List stars, they ALSO get their fair share of attention. But one vital nutrient never gets to walk the red carpet. And that...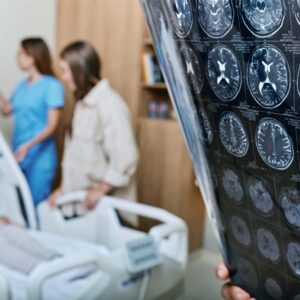 It's NOT good news. A recent report by the World Health Organization (WHO), confirmed that the chance of having a stroke has skyrocketed by a whopping 50 percent in the last twenty years. According to the WHO, that means your stroke risk is now about one in four. Next time you're in a crowd, look...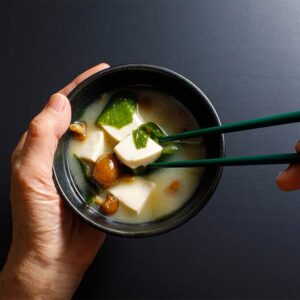 I often wonder why so many people are passionate about tofu. There's something about it that triggers strong emotions. Some folks HATE it, while others LOVE it. But is it good for you? Well, it's complicated. Tofu is a fermented soy product. It tastes bland alone. But it takes on the taste of whatever you...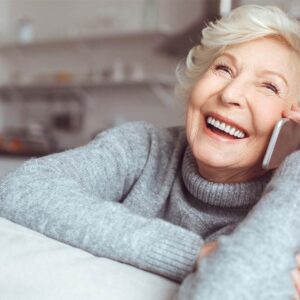 I sometimes joke with my (adult) kids. "Do you know," I ask, "that the PHONE you carry around with you all the time can make phone calls?" They laugh and mumble, "Old," under their breath. I swear the generations who grew up with a cell phone attached to their palm will do almost anything to...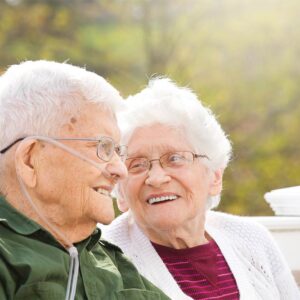 "Got any natural treatments for COPD?" – Mike, Ann Arbor, MI Dear Mike, Unfortunately, COPD, or chronic obstructive pulmonary disorder, is a common condition. In fact, it's now the third leading cause of death in the United States. COPD causes the airways to constrict, making breathing difficult or uncomfortable. Persistent coughing, excess mucus production, wheezing,...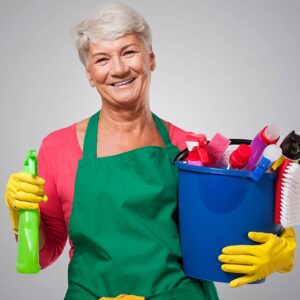 Boy, a LOT has changed in the last few years. COVID altered our lives in so many ways. I used to largely ignore hearing a cough or sneeze in public. But now they get my attention EVERY time. In fact, protecting myself from them has a side benefit. I've dodged many of the other sniffle-and-...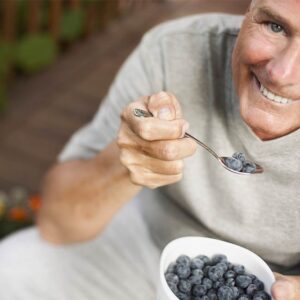 Aging often gets a bad rap. But there are a bunch of advantages to getting older (and wiser). And honestly, it sure beats the heck out of the alternative. But we can all agree that getting older has one BIG drawback… Over the years, you start to collect illnesses. First, it could be your blood...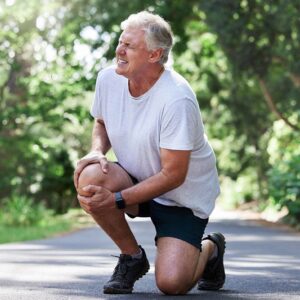 Dear Living Well Daily Reader, You might know the old saying, "Walk a mile in his shoes." Well, it's a perfect fit when talking about knee pain. Except it might be more accurate to say, "Limp a mile." Because all too often, when you tell someone you suffer from chronic knee pain, they blow you...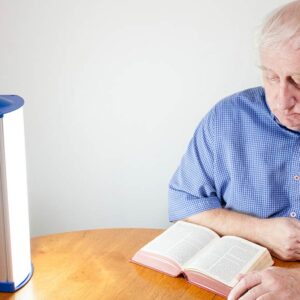 Mainstream medicine giving the thumbs up to a drug-free, non-invasive treatment for ANYTHING is like spotting a unicorn. But that's precisely what's happened with dementia. You probably already know how poor the options are for treating this disease. Heck, even the MOST enthusiastic supporter of drug therapies will admit the existing Alzheimer's meds are a...