Ancient Happiness Element Revealed
Was the ancient remedy for health a case of mistaken identity?
Discovered: The one element Mark Twain and Teddy Roosevelt sought out
Boost your brain for just pennies a day! Find out more…
Dear Reader,
Water is the most common denominator for all living things.
Perhaps this is why many ancient civilizations, most famously the Romans, used water — specifically, springs — to rejuvenate their bodies and restore overall happiness.
But it wasn't only the Romans who found healing properties in water — the ancient Greeks, Native Americans, Europeans, and many other ancient peoples turned to water to find balance, peace of mind, and happiness.
Even more modern folks, like Nobel Prize winner Albert Szent-Gyorgi knew the value of water as shown by his famous quote:
Water is life's matter and matrix, mother, and medium. There is no life without water.
Futhermore, natural springs became wildly popular during the 19th and 20th centuries in America. Many notable Americans including Mark Twain and President Theodore Roosevelt sought the healing powers of springs.
The thing is — it wasn't actually the water that healed them.
Instead, the real key to their boosted mood, renewed vigor, and longevity was a mineral dissolved in the springs waters.
An element so powerful modern science has proven it can even reduce violent crimes and suicides, support brain health, and improve overall health and well-being.
So what is this miracle mineral?
Here's a hint: It's probably in a battery or a pharmacy near you.
But don't worry, you won't need to go around licking batteries or spending time in the doctor's office to get a health-bolstering dose.

The Element of Happiness
It's lithium — and its life-changing powers are available over the counter.
We will share how to incorporate lithium into your health routine in just a bit.
First, let's take a look at the power of lithium…
Lithium's health value first became apparent in the 1970s. Studies at that time found animals who ate diets with low doses of lithium (thousandths of the amount prescribed to psychiatric patients) experienced longer lives with fewer reproductive and behavioral issues.1
A 1990 study published in Biological Trace Element Research looking at data taken from 27 Texas counties with wide-ranging levels of lithium in their water supplies shows that communities with higher levels of lithium experienced fewer suicides, homicides, and violent crimes.
In fact, the numbers show that communities with the highest levels of lithium had 40 percent fewer suicides than the communities with the lowest lithium levels.
Another interesting fact found in the study is that the communities with higher levels also saw a reduction in arrests for the possession of cocaine, morphine, heroin, and codeine. 2
As a summary of the results, it seems that residents with more lithium were likely happier and less likely to abuse drugs.
Japan, Greece, and Austria, also provide study data that also support the inverse correlation between suicide rates and high lithium levels in drinking water.
When the data from the Japanese study were reanalyzed for a second publication, high levels of lithium in drinking water were associated with lower instances of "all-cause mortality" — this means all causes of death were lower.1,3
Plus, a review of several studies involving lithium in drinking water finds that nine out of 11 of these studies see a link between "beneficial clinical, behavioral, legal, and medical outcomes" and higher levels of lithium in drinking water. 1
But even more incredible, research has found that lithium given in higher therapeutic doses can also increase gray matter volume… after just four weeks of treatment in bipolar patients. The authors conclude this may because lithium may protect the brain and help to keep neurons alive. 4
Another study finds lithium creates new hippocampus neurons in mice. The hippocampus is the region of the brain responsible for organizing your memories. 9
Tufts University School of Medicine professor of psychiatry Dr. Nassir Ghaemi, is perhaps one of the best informed supporters of lithium. He reports this about the miracle mineral and it's studies:
Lithium is, by far, the most proven drug to keep neurons alive, in animals and in humans, consistently and with many replicated studies.1
All of this modern research indicates that both ancient and modern civilizations were honed in on the healing powers of lithium — even if they were mistaken about its identity.

A Dry Supply
And with all of this positive research, you might think that public health departments blew it by adding fluoride, not lithium, to municipal water sources. And they probably did.
So, if you want to harness the health and happiness of low-dose lithium.
Take a soak in a spring. There is a website called soak.net that can help you locate a lithium spring near you. Click here to search.
Another way to get a low dose of lithium is through supplementation. Lithium orotate is a common form you can get over the counter.
And the best news — it's cheap!
A 60-day supply is usually under $10! That's just pennies a day!
As always, consult with your doctor before starting a new supplement.
If you are having thoughts of hurting yourself or anyone else, seek medical attention immediately.
Live well,

Natalie Moore
Managing editor, Living Well Daily
Ed. Note: Please send your feedback: nmoore@lfb.org – and click here to like us on Facebook.
---
Sources
[1] Should We All Take a Bit of Lithium?
[2] Lithium in drinking water and the incidences of crimes, suicides, and arrests related to drug addictions.
[3] Lithium in Tap Water and Suicide Mortality in Japan
[4] Lithium-induced increase in human brain grey matter.
[5] Enhancement of hippocampal neurogenesis by lithium.
[6] Lithium: Dietary and Supplement Doses

Written By Natalie Moore
Natalie Moore is a dedicated health researcher with a passion for finding healthy, natural, and science-based solutions. After a decade of direct healthcare experience in western and natural medicine, she was involved in public health research before joining Living Well Daily.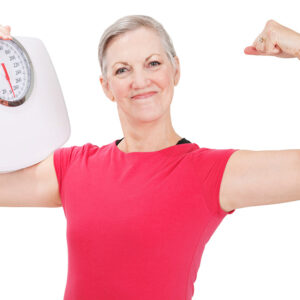 Dear Living Well Daily Reader, There's more weight-loss advice out there than there are stars in the sky. Much of it's complicated, strenuous, or downright impossible to follow. With the promise of slimming down, people push everything from extreme exercise to gross drinks you must hold your nose to gulp down. But the MOST common...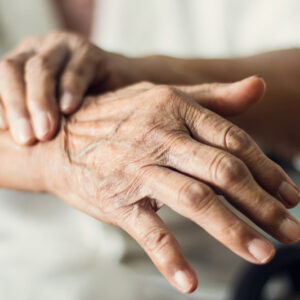 Diabetes is HARD on seniors. Sure, younger people can also develop diabetes-linked kidney disease, heart disease, or even brain problems. But when you mix high blood sugar with advanced age, all those conditions tend to progress faster and become more severe. Case in point: peripheral neuropathy. Peripheral neuropathy occurs when blood sugar levels rise and...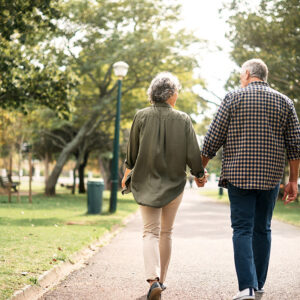 We live in a fast-paced society. And we're expected to keep the pedal to the metal at work and fill the little leisure time we allow ourselves with as many activities as possible… We demand a 24/7 news cycle, instant updates on our phones, and lightning-fast internet speeds… In a culture where most people judge...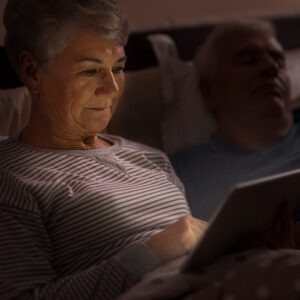 I'm a sleep evangelist. Because getting quality sleep is CRITICAL for good health. You simply can't have one without the other. In fact, regularly missing out on a good night's sleep raises your risks for heart issues, mood disorders, weight gain, blood sugar irregularities, and brain problems. Bur new research raises a red flag about...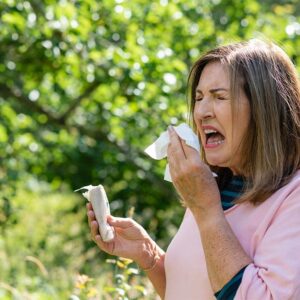 "My allergies have been so terrible the last few weeks and my allergy medicine isn't really doing anything. What can I do?" – Darlene from Chesapeake, Virginia Hi Darlene, There are two steps I typically recommend to tackle troublesome allergies. The first is to focus on nutrients. Begin by getting enough magnesium, folic acid, and carotenoids...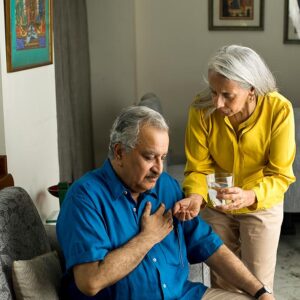 Type the word "Zantac" into any search engine, and the first thing likely to come up is "Zantac lawsuit." And the reason WHY people are suing the drug's maker, GlaxoSmithKline (GSK), is a twisted tale that'll turn your stomach… The drug company allegedly took a page straight out of big tobacco's playbook. And as a...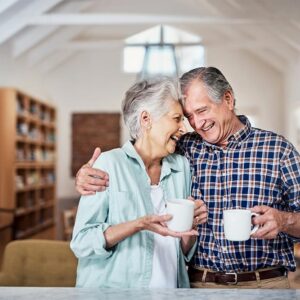 I love coffee. I roast my own beans. I have a fancy coffee maker. The WHOLE nine yards. Of course, I love the bright, bitter punch of flavor I get in every sip. And there's nothing like the jump-start coffee gives my brain in the morning. But I also know that coffee has bunches of...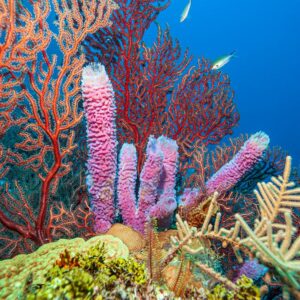 Cancer treatments essentially come in two "flavors." There are the sickening meds that poison the cancerous cells (and sometimes the healthy ones, too), like chemotherapy. Or there are the physical "slash and burn" options such as surgery and radiation. There are times that either or both might be necessary. But let's face it, cancer treatments...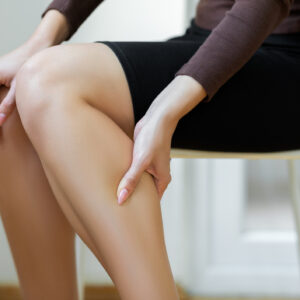 Venous thromboembolism is what I call an "orphan condition." The chances are high that you've never even heard of it before. But we should discuss it more often because it's underdiagnosed, SERIOUS, and preventable. A (VTE) happens when a blood clot forms in a vein. When that clot is in a DEEP vein (usually in...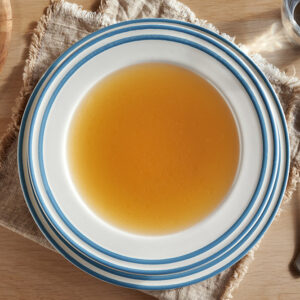 Bone broth has popped up on grocery store shelves nationwide in the last few years. And I couldn't be happier about it! I love to drink bone broth. But I used to have to make my own "liquid gold." And to be honest… it's time-consuming. Now, you can pop down to your local supermarket and...