Avoid These Everyday Health Hazards
Recycling may help the environment, but it won't help your health!
Find out what the government hasn't done to protect your from these health destroyers
Protect yourself and your loved ones with a few easy changes. 
Dear Reader,
Have you ever thought about exactly what all those plastic disposable items in your life are made of?
Probably not. But you should.
And here's the reason — some of these everyday items contain toxic chemicals ( BPA and phthalates may ring a bell) —  linked to deadly disease like diabetes, obesity, and even cancer.
Who knew? For a long time, I sure didn't.
I just cruised through my days full of single-packed food items, disposable cups, plastic shopping bags, cheap food storage containers, cans of chickpeas, and countless drinking straws — never knowing the real dangers.
In fact, the plastic waste from these items was my only concern — so I always recycled. I thought, like many, that if I did my part to keep plastic out of the environment, it was a perfectly safe for daily use.
Don't get me wrong, I did have a hunch that plastic was probably risky just by its synthetic stench, but at the time, I wasn't well informed about the health dangers.
But as research shows, my hunch was right.
BPA, a chemical component of plastic, is a long-suspected health culprit. Yet BPA isn't the only hazard leaking out of your plastic convenience items.
And, to make things worse, even BPA-free plastics are just as dangerous — we will get to that later.
The good news is there is a surefire way to prevent exposure to these chemicals, which I will explain in a bit.
First, let's find out what these vitality-crushing chemicals are up to in your body.

Scary Synthetics
Plastics consist of several synthetic chemicals — the worst two are bisphenol A (BPA) and phthalates.
Over the past few decades, BPA has been linked to negative health effects like diabetes, cancer, obesity, and reproductive issues.1
BPA ruins your health because it acts as an endocrine disrupter in your body by producing estrogenic activity. This means BPA signals the body's hormones incorrectly and can interfere with metabolism, fertility, and the immune system1.
BPA is often part of the manufacturing process for plastics and resins, including the manufacturing of coated cans, bottles, and other types of food packaging —the items of everyday life.
In 2012, the FDA reluctantly passed a regulation banning BPA from being usedo baby bottles, sippy cups, and infant formula packaging.
The FDA claims this this action was only due to the urging of the chemical industry's chief trade association, the American Chemistry Council, and not due to safety issues with this product.2,3
In fact, the FDA's deputy commissioner for foods, Michael Taylor, reported the decision "simply codified what the industry was already doing based on the preference of consumers and did not reflect concerns about the safety of BPA in baby bottles or toddler's cups." Taylor went to say, based on evidence, "We continue to support its safe use in other materials."3
If the government feels it needs to protect children from BPA, why would it leave out the rest of the population? Why would the FDA allow this chemical to be in any product?
Especially food storage and serving items.
But the bad news just gets worse…
Meet BPA's equally terrifying counterpart, phthalates.
Phthalates are chemicals used as plasticizers (chemicals that make compounds softer and more flexible) in many household products, including cosmetics, detergents, carpets, pesticides, shower curtains, furniture materials, and car interior parts — this stuff is everywhere.
And of course, phthalates can be found in our food and water sources — either by way of processing (think plastic tubing used in milk processing) or through contacts with disposable food and beverage containers.
Like BPA, phthalates are also endocrine disruptors shown to interfere with reproductive and metabolic functions. Diabetes, lower levels of testosterone, and obesity are all potential hazards of exposures.4,5
But here's the truly alarming part– phthalates are so common that 95 percent of Americans have detectable phthalate levels in their urine.6
In 2009, the Consumer Product Safety Commission banned the use of phthalates in children's toys, but once again, the FDA took no action against this toxic swill in other common plastic products or cosmetics.7
However, they did issue a guidance on limiting the use of specific phthalates, dibutyl phthalate (DBP) and di(2-ethylhexyl) phthalate (DEHP), in the pharmaceutical industry.
To be clear, this is not a ban of these two phthalates in pharmaceuticals, but rather a suggestion that companies should stop using them in drug products. 8

Ditch the Danger
Obviously, you can't depend on the government to protect your health from these hazards, so here is one solid way to prevent exposure:
Avoid them.
Here's a few easy ​tips to get you started:
Ditch all of your cheap plastic food storageware and invest in glass or stainless products
 Carry your own cotton grocery bags
If you have to purchase plastic, choose items that are listed as BPA and phthalate free on the packaging or look for the plastic codes on items —recycling codes 1, 2, and 5 indicate plastics manufactured without BPA or phthalates
Look for BPA-free can foods. There is a list of reliable brands here.
And one final warning — never heat foods or beverages in plastic containers — even plastics manufactured without BPA or phthalates.
A study published in Environmental Health Perspectives found that when exposed to heat:
Almost all commercially available plastic products we sampled — independent of the type of resin, product, or retail source — leached chemicals having reliably detectable estrogenic activity, including those advertised as BPA free. In some cases, BPA-free products released chemicals having more estrogenic activity than did BPA-containing products. 9
While these practices may make your life a bit less convenient, they may help you maintain your health.
Live well,

Natalie Moore
Managing editor, Living Well Daily
Ed. Note: Please send your feedback: nmoore@lfb.org – and click here to like us on Facebook.
---
Sources
[1] Endocrine disruptors and reproductive health: the case of bisphenol-A.

[2] Food Additive Regulations Amended to No Longer Provide for the Use of BPA-Based Materials in Baby Bottles, Sippy Cups, and Infant Formula Packaging
[3] F.D.A. Makes It Official: BPA Can't Be Used in Baby Bottles and Cups
[4] Di(2-ethylhexyl)phthalate (DEHP): human metabolism and internal exposure – an update and latest results

[5] Urinary levels of seven phthalate metabolites in the U.S. population from the National Health and Nutrition Examination Survey (NHANES) 1999-2000.
[6] Study finds moms share phthalates with their babies.
[7] United States Environmental Protection Agency
[8] Legislators Call for FDA to Further Restrict Use of Phthalates in Medicines, Citing Risks
[9] Most Plastic Products Release Estrogenic Chemicals: A Potential Health Problem That Can Be Solved

Written By Natalie Moore
Natalie Moore is a dedicated health researcher with a passion for finding healthy, natural, and science-based solutions. After a decade of direct healthcare experience in western and natural medicine, she was involved in public health research before joining Living Well Daily.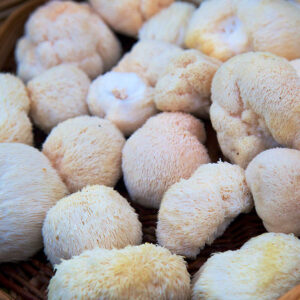 I'm a big fan of medicinal mushrooms. Almost everyone has eaten a standard mushroom on a pizza or in a spaghetti sauce, of course. But most folks have yet to experience medical mushrooms' power to improve our health. Medicinal mushrooms are already used to treat heart, liver, and brain conditions. They can boost the immune...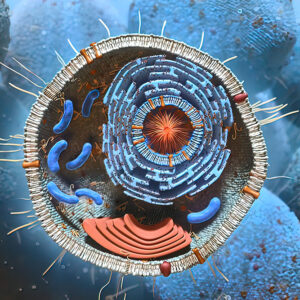 Aging isn't for sissies, that's for sure. But hey, I always remind myself the alternative is FAR worse! Besides, when you sit back and take stock, you'll realize that a life well lived – like your own – is something to be proud of. But those accomplishments, unfortunately, don't reduce your risk of suffering the...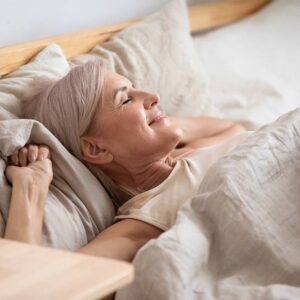 If you're concerned about diabetes, you've probably done your research. You likely focused on all the common problem areas to ward off rising blood sugar: the grocery store… the gym… and the bathroom scale. And those ARE all great places to start! Eating better, exercising, and losing weight can go a long way toward bringing your...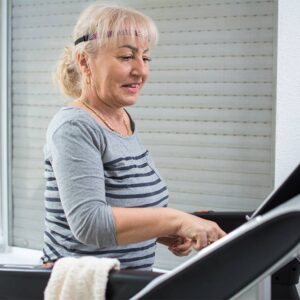 This time of year, I start to feel a little stir-crazy. Cabin fever sets in as I tire of the cold and snow. And I start thinking about the warmer weather that's right around the corner (but still feels SO far away). You see, I enjoy walking, hiking, and running outside. It's good for both...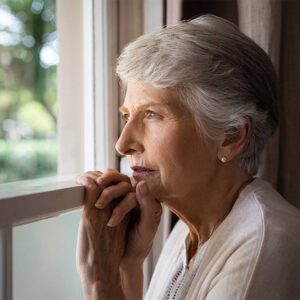 Before the pandemic, we didn't talk much about being lonely. But when the virus locked us down in our homes, the issue of isolation could no longer be ignored. Some of us were experiencing that kind of loneliness for the first time. But the truth is social isolation has ALWAYS been a common problem for...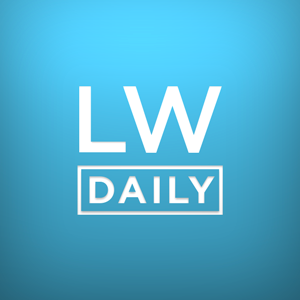 "Are there any natural solutions for an enlarged prostate?" -Mike from Summerville, South Carolina Hi Mike, There are many things you can do to improve your prostate health. Eating better is the first step. This means loading up on nutritious foods, including plenty of fresh organic vegetables and lean meats. (And yes, that DOES mean...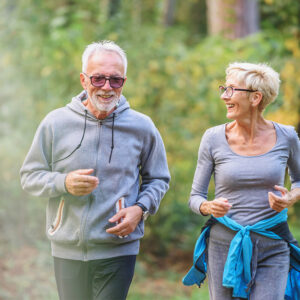 You think that when you reach "your golden years," you won't have much to worry about anymore. After all, many of life's major stressors, like work, kids, and relationships, are pretty much settled by the time you hit your sixties. So why the heck are we all so darned depressed then?! According to a recent...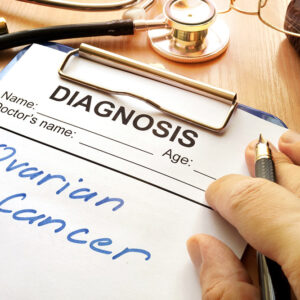 Cancer research is nothing new. In fact, we've been studying this killer since the 1800s. Yet despite all that investigating, there's still so much we DON'T know. That's why each time we reach a new milestone in our understanding of cancer, it should be celebrated. And a recent study has helped us make another large...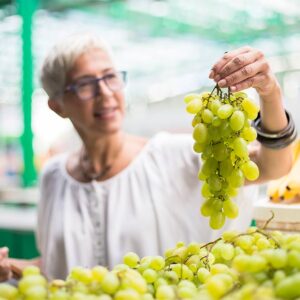 In the winter, we tend to ignore the importance of protecting our skin from the sun's powerful rays. But where I live, in Colorado, I see many folks come down from the ski areas with "raccoon eyes." This happens when skiers' faces burn, but the areas around their eyes remain pale because they wear goggles....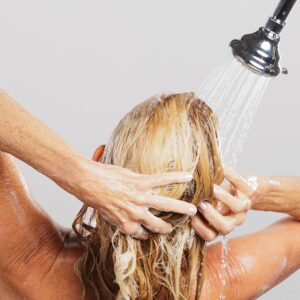 If I were to ask you what you think the risk of getting diabetes from your shampoo is, you'd probably do two things: Laugh Go looking for another doctor And to be honest, I wouldn't blame you. After all, connecting shampooing your hair to blood sugar levels seems absurd. But not so fast. The disturbing...