Avoid This Dementia Causing Drug During Allergy Season
Your medicine cabinet needs a spring cleaning
Ditch the drugs to boost your memory
Two herbs that can help your win the allergy battle 
Dear Reader,
"Achoooo!"
"Bless you."
This is the daily exchange that is currently happening in all corners of my office, and it can only mean one thing… allergy season has arrived!
Springs brings the beauty of blooming trees and the budding of flowers, but for millions, it also brings the itchy eyes, constant sneezing, coughing, congestion, and runny nose associated with seasonal allergies.
If these symptoms sound all too familiar, don't worry. You have company. A lot of company.
As it turns out, over 50 million Americans suffer from allergies every year, and they're the sixth leading cause of chronic illness in the United States.1
As irritating as seasonal allergies are to your body, it seems like they are just as upsetting for your bank account.
The Centers for Disease Control and Prevention reports Americans shell out over $18 billion in health care costs related to allergies.
But all of that cash isn't the most frightening part of allergy prevention — the health risks associated with a popular over-the-counter (OTC) medication are.
And there is a good chance you may have this drug in your house right now – I do.
Below, we will take a look at a study that reveals what a common over-the-counter allergy medication might be doing to your brain.
Plus, I will give you the scoop some powerful herbs that may help you fight your allergies.
Let's start by taking a look at a study…

Dangerous Relief
The drug I am talking about is diphenhydramine, commonly known as Benadryl.
Benadryl has been a longtime medicine cabinet staple for millions, but in the wake of new evidence, perhaps that should change.
A report published in JAMA Internal Medicine presents persuasive evidence that long-term use of anticholinergic medications such as Benadryl may lead to dementia.
Anticholinergic drugs block acetylcholine, an organic chemical that sends messages to the nervous system. When blocked, the body doesn't produce as strong of an allergic reaction as it usually does.
The only problem is acetylcholine is vital to memory and learning function.
The study, led by pharmacist Shelley Gray at the University of Washington's School of Pharmacy followed participants of the Adult Changes in Thought (ACT) study.
This long-term study conducted by the University of Washington and Group Health tracked about 3,500 women and men ages 65 and above. Researchers analyzed the participants' pharmacy records that covered the 10-year period prior to them joining the study. The pharmacy records included both prescription and over-the-counter drugs.
On average, participants in the study were tracked for seven years. Over this period, 800 people in the study developed dementia.
When the researchers took a closer look, they found a common link among the patients with dementia.
As it turns out, the participants who used anticholinergic drugs were more likely to develop dementia than the participant who didn't.
In fact, the risk of dementia increased in those who took long-term doses — 54 percent higher than those who took the same dosage for three or less months.
As you age, your levels of acetylcholine lower, and if you're taking an anticholinergic drug, these levels will dip even lower, which can lead to confusion and short-term memory issues.
In a nutshell, if you would like to keep a sharp mind into your golden years, ditching these drugs may be your best option.
The researchers reported this about their findings: "An increased risk for dementia was seen in people with higher use of anticholinergics. Our findings suggest that a person taking an anticholinergic… for more than three years would have a greater risk for dementia." 2
Benadryl isn't the only anticholinergic drug on the market. There are other drugs that block acetylcholine used for bladder control, high blood pressure, and insomnia. But Benadryl is likely the most popular over-the-counter drug in this family.
In addition, Benadryl is often overused for many reasons — like year-round allergy relief, motion sickness, and sleep aids.
Gray and her team concluded their study with this warning:
These findings also have public health implications for the education of older adults about potential safety risks because some anticholinergics are available as over-the-counter products. Given the devastating consequences of dementia, informing older adults about this potentially modifiable risk would allow them to choose alternative products and collaborate with their health care professionals to minimize overall anticholinergic use.2

Keeping up Your Acetylcholine
It appears the best way to protect your acetylcholine levels into old age is to ditch anticholinergic drug.
As the study points out, it is best to talk to your doctor about seeking an alternative to anticholinergic medications, or at the very least adjusting for the lowest possible dosage.
When you go to your physician, be sure to bring all of your medications — prescription or OTC. There is a chance you have been taking an acetylcholine-blocking drug for many years without knowing it.
Also, be sure to check the labels of all OTC sleep aids, particularly "PM" versions of pain relievers. These meds often use diphenhydramine as an added sleep aid.
When seeking allergy relief, ask your doctor about natural solutions before diving into the allergy aisle at your local pharmacy.
Certain herbs like have properties that may help reduce allergy symptoms. Check out holy basil and olive extract to get started. They both have allergy-fighting powers without the added cognitive risks.4,5
Give these a shot before downing a brain-scrambling OTC pill.
If you have any natural allergy busters, please share! nmoore@lfb.org.
Live well,

Natalie Moore
Managing editor, Living Well Daily
---
Sources
[1] Allergies
[2] Cumulative Use of Strong Anticholinergics and Incident Dementia
[3] Common anticholinergic drugs like Benadryl linked to increased dementia risk
[4] Pharmacological Basis For Antianaphylactic, Antihistaminic And Mast Cell Stabilization Activity Of Ocimum Sanctum
[5] Alternatives to antihistamines

Written By Natalie Moore
Natalie Moore is a dedicated health researcher with a passion for finding healthy, natural, and science-based solutions. After a decade of direct healthcare experience in western and natural medicine, she was involved in public health research before joining Living Well Daily.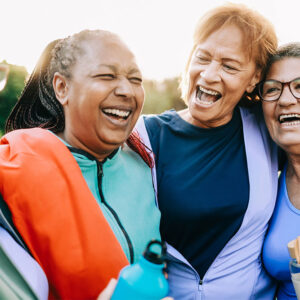 Our healthcare system has a fatal flaw. It's set up to react to illness, NOT prevent it. So, doctors are stuck in a losing game of whack-a-mole. They spend all their energy and time scrambling to knock down symptoms. That means prescriptions for preventative care are virtually nonexistent. And that's certainly the case with memory...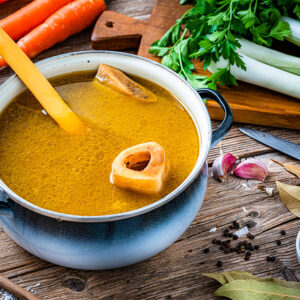 I was in a small grocery store in the mountains recently, and noticed that they had bone broth for sale. I thought, "Wow, we've come a long way!" And that's a good thing. Here's why… Bone broth used to be nearly impossible to find in modern-day grocery stores. But to eke out as much nutritional...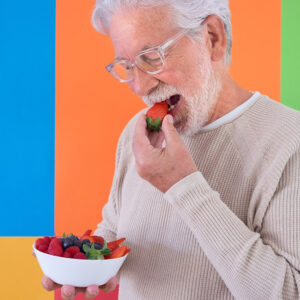 You can't turn on the T.V. or flip through a newspaper anymore without seeing a new drug breakthrough they claim will FINALLY rid humanity of our aging brain issues. These medicines hit the market promising miracles. But it typically isn't long before we start seeing their dark side. Meanwhile, a safe, natural remedy to boost...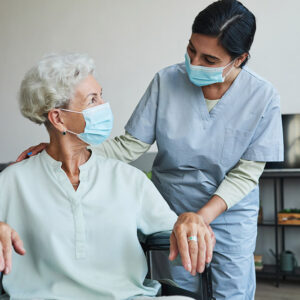 "We've unfortunately had to put my 90-year-old mother in a home. I'm so worried she's going to get sick (especially with COVID still around). Is there anything I can do to help protect her?" Sam from Prattville, AL Hi Sam, Your situation sounds familiar. My father is in a senior living center with about 300...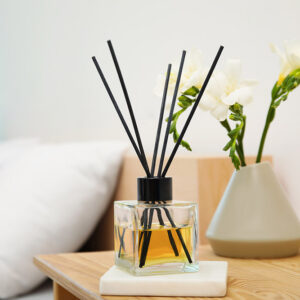 You have five primary senses: sight, hearing, taste, touch, and smell. (The sixth one doesn't count. Only your Aunt Mable claims that one.) But you've likely noticed that only your sight and hearing get tested when you visit the doctor. Your senses of taste, touch, and smell are almost entirely ignored. And ignoring one of...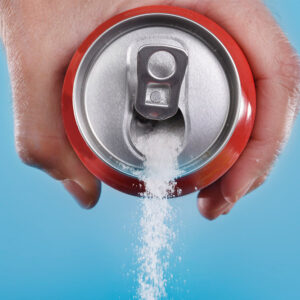 People often ask me what's the WORST thing for their health. Cigarettes, alcohol, and illegal drugs often pop to mind. But everyone KNOWS those things are bad. But there's in fact, a popular "harmless" daily habit that has HUGE health consequences. And it can be every bit as bad as a cigarette or booze habit....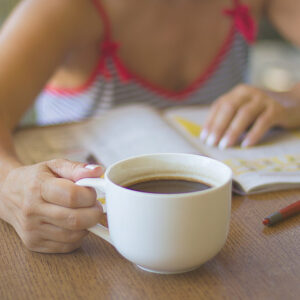 I have a foolproof plan for maintaining clear thinking and a steel-trap memory as you age. Ready to hear it? Stop plaques and tangles from building up in your brain. Unfortunately, it's the perfect example of "Easy to say, but not so easy to do." Or, it was until NOW. Because scientists have discovered a...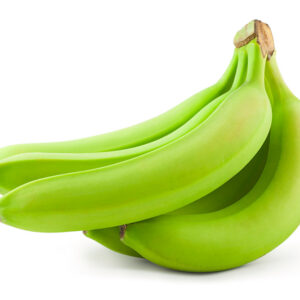 The science of aging is growing at breakneck speed. It seems like hardly a week passes when we don't learn something new. And now, one study in particular could upend everything we THINK we know about aging. Most importantly, it could unlock a way to "SLOW" it down…. And, incredibly, it may even help extend...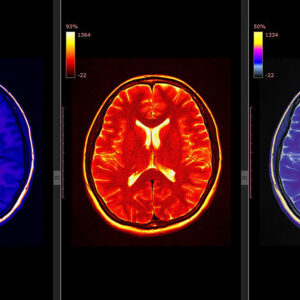 It's funny how an idea will ebb and flow. "You only use 10 percent of your brain." It's an idea I haven't heard in a long time. But it's getting a lot of play again lately. It has some serious staying power. But is it true? It might surprise you to learn this odd claim...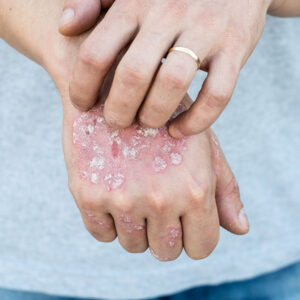 Folks with psoriasis never get a break. It's not just the dry air in the winter that can cause painful flare-ups. The hot air in the summer can trigger them too. Then, despite the heat, you're forced to wear more clothes to hide the embarrassing rash. But you may not have to suffer any longer....