Avoid This Dementia Causing Drug During Allergy Season
Your medicine cabinet needs a spring cleaning
Ditch the drugs to boost your memory
Two herbs that can help your win the allergy battle 
Dear Reader,
"Achoooo!"
"Bless you."
This is the daily exchange that is currently happening in all corners of my office, and it can only mean one thing… allergy season has arrived!
Springs brings the beauty of blooming trees and the budding of flowers, but for millions, it also brings the itchy eyes, constant sneezing, coughing, congestion, and runny nose associated with seasonal allergies.
If these symptoms sound all too familiar, don't worry. You have company. A lot of company.
As it turns out, over 50 million Americans suffer from allergies every year, and they're the sixth leading cause of chronic illness in the United States.1
As irritating as seasonal allergies are to your body, it seems like they are just as upsetting for your bank account.
The Centers for Disease Control and Prevention reports Americans shell out over $18 billion in health care costs related to allergies.
But all of that cash isn't the most frightening part of allergy prevention — the health risks associated with a popular over-the-counter (OTC) medication are.
And there is a good chance you may have this drug in your house right now – I do.
Below, we will take a look at a study that reveals what a common over-the-counter allergy medication might be doing to your brain.
Plus, I will give you the scoop some powerful herbs that may help you fight your allergies.
Let's start by taking a look at a study…

Dangerous Relief
The drug I am talking about is diphenhydramine, commonly known as Benadryl.
Benadryl has been a longtime medicine cabinet staple for millions, but in the wake of new evidence, perhaps that should change.
A report published in JAMA Internal Medicine presents persuasive evidence that long-term use of anticholinergic medications such as Benadryl may lead to dementia.
Anticholinergic drugs block acetylcholine, an organic chemical that sends messages to the nervous system. When blocked, the body doesn't produce as strong of an allergic reaction as it usually does.
The only problem is acetylcholine is vital to memory and learning function.
The study, led by pharmacist Shelley Gray at the University of Washington's School of Pharmacy followed participants of the Adult Changes in Thought (ACT) study.
This long-term study conducted by the University of Washington and Group Health tracked about 3,500 women and men ages 65 and above. Researchers analyzed the participants' pharmacy records that covered the 10-year period prior to them joining the study. The pharmacy records included both prescription and over-the-counter drugs.
On average, participants in the study were tracked for seven years. Over this period, 800 people in the study developed dementia.
When the researchers took a closer look, they found a common link among the patients with dementia.
As it turns out, the participants who used anticholinergic drugs were more likely to develop dementia than the participant who didn't.
In fact, the risk of dementia increased in those who took long-term doses — 54 percent higher than those who took the same dosage for three or less months.
As you age, your levels of acetylcholine lower, and if you're taking an anticholinergic drug, these levels will dip even lower, which can lead to confusion and short-term memory issues.
In a nutshell, if you would like to keep a sharp mind into your golden years, ditching these drugs may be your best option.
The researchers reported this about their findings: "An increased risk for dementia was seen in people with higher use of anticholinergics. Our findings suggest that a person taking an anticholinergic… for more than three years would have a greater risk for dementia." 2
Benadryl isn't the only anticholinergic drug on the market. There are other drugs that block acetylcholine used for bladder control, high blood pressure, and insomnia. But Benadryl is likely the most popular over-the-counter drug in this family.
In addition, Benadryl is often overused for many reasons — like year-round allergy relief, motion sickness, and sleep aids.
Gray and her team concluded their study with this warning:
These findings also have public health implications for the education of older adults about potential safety risks because some anticholinergics are available as over-the-counter products. Given the devastating consequences of dementia, informing older adults about this potentially modifiable risk would allow them to choose alternative products and collaborate with their health care professionals to minimize overall anticholinergic use.2

Keeping up Your Acetylcholine
It appears the best way to protect your acetylcholine levels into old age is to ditch anticholinergic drug.
As the study points out, it is best to talk to your doctor about seeking an alternative to anticholinergic medications, or at the very least adjusting for the lowest possible dosage.
When you go to your physician, be sure to bring all of your medications — prescription or OTC. There is a chance you have been taking an acetylcholine-blocking drug for many years without knowing it.
Also, be sure to check the labels of all OTC sleep aids, particularly "PM" versions of pain relievers. These meds often use diphenhydramine as an added sleep aid.
When seeking allergy relief, ask your doctor about natural solutions before diving into the allergy aisle at your local pharmacy.
Certain herbs like have properties that may help reduce allergy symptoms. Check out holy basil and olive extract to get started. They both have allergy-fighting powers without the added cognitive risks.4,5
Give these a shot before downing a brain-scrambling OTC pill.
If you have any natural allergy busters, please share! nmoore@lfb.org.
Live well,

Natalie Moore
Managing editor, Living Well Daily
---
Sources
[1] Allergies
[2] Cumulative Use of Strong Anticholinergics and Incident Dementia
[3] Common anticholinergic drugs like Benadryl linked to increased dementia risk
[4] Pharmacological Basis For Antianaphylactic, Antihistaminic And Mast Cell Stabilization Activity Of Ocimum Sanctum
[5] Alternatives to antihistamines

Written By Natalie Moore
Natalie Moore is a dedicated health researcher with a passion for finding healthy, natural, and science-based solutions. After a decade of direct healthcare experience in western and natural medicine, she was involved in public health research before joining Living Well Daily.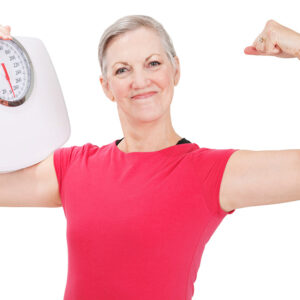 Dear Living Well Daily Reader, There's more weight-loss advice out there than there are stars in the sky. Much of it's complicated, strenuous, or downright impossible to follow. With the promise of slimming down, people push everything from extreme exercise to gross drinks you must hold your nose to gulp down. But the MOST common...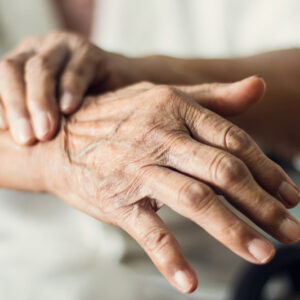 Diabetes is HARD on seniors. Sure, younger people can also develop diabetes-linked kidney disease, heart disease, or even brain problems. But when you mix high blood sugar with advanced age, all those conditions tend to progress faster and become more severe. Case in point: peripheral neuropathy. Peripheral neuropathy occurs when blood sugar levels rise and...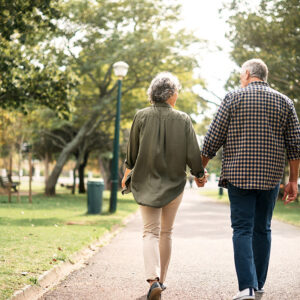 We live in a fast-paced society. And we're expected to keep the pedal to the metal at work and fill the little leisure time we allow ourselves with as many activities as possible… We demand a 24/7 news cycle, instant updates on our phones, and lightning-fast internet speeds… In a culture where most people judge...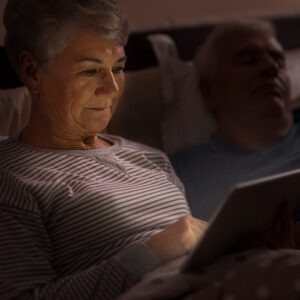 I'm a sleep evangelist. Because getting quality sleep is CRITICAL for good health. You simply can't have one without the other. In fact, regularly missing out on a good night's sleep raises your risks for heart issues, mood disorders, weight gain, blood sugar irregularities, and brain problems. Bur new research raises a red flag about...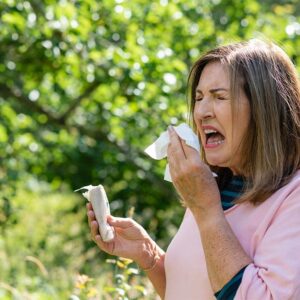 "My allergies have been so terrible the last few weeks and my allergy medicine isn't really doing anything. What can I do?" – Darlene from Chesapeake, Virginia Hi Darlene, There are two steps I typically recommend to tackle troublesome allergies. The first is to focus on nutrients. Begin by getting enough magnesium, folic acid, and carotenoids...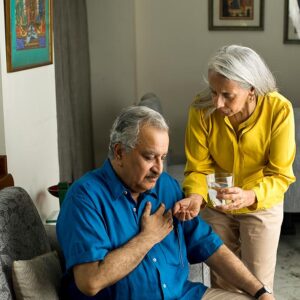 Type the word "Zantac" into any search engine, and the first thing likely to come up is "Zantac lawsuit." And the reason WHY people are suing the drug's maker, GlaxoSmithKline (GSK), is a twisted tale that'll turn your stomach… The drug company allegedly took a page straight out of big tobacco's playbook. And as a...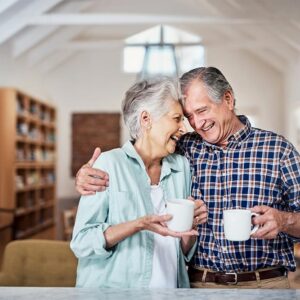 I love coffee. I roast my own beans. I have a fancy coffee maker. The WHOLE nine yards. Of course, I love the bright, bitter punch of flavor I get in every sip. And there's nothing like the jump-start coffee gives my brain in the morning. But I also know that coffee has bunches of...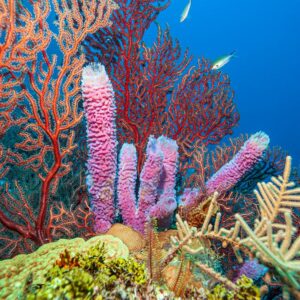 Cancer treatments essentially come in two "flavors." There are the sickening meds that poison the cancerous cells (and sometimes the healthy ones, too), like chemotherapy. Or there are the physical "slash and burn" options such as surgery and radiation. There are times that either or both might be necessary. But let's face it, cancer treatments...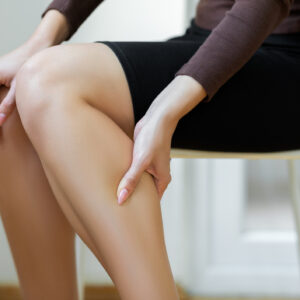 Venous thromboembolism is what I call an "orphan condition." The chances are high that you've never even heard of it before. But we should discuss it more often because it's underdiagnosed, SERIOUS, and preventable. A (VTE) happens when a blood clot forms in a vein. When that clot is in a DEEP vein (usually in...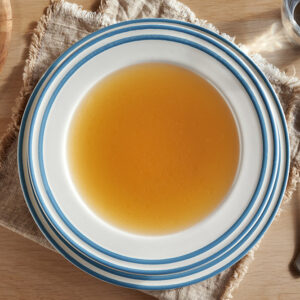 Bone broth has popped up on grocery store shelves nationwide in the last few years. And I couldn't be happier about it! I love to drink bone broth. But I used to have to make my own "liquid gold." And to be honest… it's time-consuming. Now, you can pop down to your local supermarket and...