Big Pharma's NASTY Cancer Lie
It's one of the hardest parts of my job…
Patients come to me totally brainwashed by all of the fake health news out there – and I end up spending a lot of time setting the record straight.
Case in point?
Recently, my patient Mark handed me an article about the use of cholesterol-lowering statins to slow prostate cancer.
You may have heard about that study… it was all over the news.
But I'll tell you what I told Mark. This is just another scheme to make Big Pharma rich.
And that statins study comes with a BIG secret you were NEVER supposed to know about.
Statins have been under fire the last few years – and with good reason.
Many people who take statins complain of awful muscle and bone pain.
Statins are also well-known to reduce coenzyme Q10 in the body (which is horrible for your heart).
I, by the way, suggest anyone with heart conditions take CoQ10 on a regular basis.
When you pull apart the study Mark handed me, you find it was done at the Dana-Farber Cancer Institute in Boston.
The study authors suggest that statins may help with prostate cancer due to the anti-inflammatory nature of the drugs.
Cutting inflammation in your body is a great way to reduce many diseases (including prostate cancer).
But here's the thing… YOU DON'T NEED STATINS TO DO IT!
There are much better ways to reduce inflammation, and using a drug which drops your CoQ10 and gives you unbearable muscle pain is not the way to go.
Let me show you a better way.
Dr. Scott's Prostate Health Program:
You need anti-inflammatories. There are many powerful, natural ones you should take all the time. These include fish oil, curcumin, boswellia, and others.
Eat well. This means plenty of veggies and good proteins. Tomatoes, which contain lycopene, are especially good for the prostate. You should also avoid processed or sugary foods as much as you can.
Get plenty of zinc. Foods high in zinc include pumpkin seeds, beef, and spinach. Supplement to make sure you are getting enough.
Herbs that support good prostate health include pygeum and stinging nettles.
A fiber-like substance called beta-sitosterols is especially good for the prostate.
Health and Happiness,
Dr. Scott Olson
Ed. Note: Please send your feedback: feedback@livingwelldaily.com – and click here to like us on Facebook.

Written By Dr. Scott Olson
Nearly 25 years ago, failed mainstream medical treatments left Dr. Olson in constant pain – and his health in ruins. And that's when he did something REVOLUTIONARY. He began his career in medicine – and dedicated his life to uncovering the true, underlying causes of disease.
Through his innovative medical practices in Tennessee and Colorado, Dr. Olson has helped cure countless seniors from across America of arthritis… heart disease… diabetes… and even cancer. All without risky prescription drugs or painful surgeries.
Dr. Scott Olson reveals why you should NEVER skip the salt.
Dr. Scott Olson reveals how a powerhouse supplement can REBUILD your joints!
Dr. Scott Olson reveals how a weird condition is ruining your health!
Dr. Scott Olson reveals what your BP drugs are doing to your health.
Dr. Scott Olson reveals which diabetes meds are causing serious genital infections.
Dr. Scott Olson reveals his secret to never having another migraine!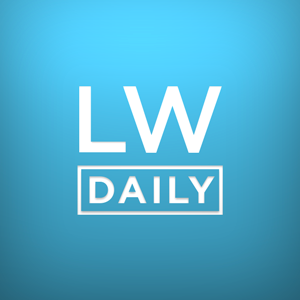 Dr. Scott Olson reveals which six foods men should NEVER eat.
Dr. Scott Olson reveals the best way to fight cancer!