This Blood Pressure Lie is DEADLY
I have to admit, I've never been afraid of salt.
I always thought the suggestion to limit your salt intake was silly.
And since the government was making the suggestion – I knew it was probably bad advice.
But millions of people have been scared away from salt based on some bogus idea that it raises your blood pressure.
Now, one brilliant doctor has proven once and for all that you never need to avoid salt again – as long as you're getting the right kind.
Salt has been used for thousands of years as a spice and a food preservative.
And nobody ever thought it was bad for you.
That all changed when the U.S. government decided to suggest limiting salt to reduce hypertension – all based on a few poorly designed studies.
What a joke.
Countries like Japan have an extremely high salt intake and have some of the longest life expectancies in the world. They also have low rates of heart disease.
Dr. James DiNicolantonio is a leading cardiovascular research scientist and the author of The Salt Fix. He has reviewed over 500 scientific publications to unravel the impact of salt on blood pressure.
His conclusion?
Salt has little to no effect on blood pressure.
Not only that, real salt is:
Rich in trace minerals (which we all need!)

Helps you avoid dehydration

Ensures proper nerve conduction

Increases energy

Prevents muscle cramps

Increases libido (surprisingly)

Helps improve sleep
Salt also has a strong effect on the digestive system because it helps to increase hydrochloric acid.
While there are many drugs on the market designed to stop hydrochloric acid – from my perspective those drugs destroy the natural digestive process.
Good strong hydrochloric acid improves digestion, reduces gas and bloating, and is a key factor in preventing many digestive conditions.
There has always been a weak relationship between salt and blood pressure.
But here is where you need to stop and pay attention.
I am not talking about table salt – or at least not the kind you find in most stores. And, my suggestion to get more salt in your diet also does not mean you simply increase your salty foods like chips and French fries.
You want to find a good salt like: Himalayan salt, Redmond RealSalt, or Hawaiian red salt. These salts are complete salts with many different minerals in them.
The best part about eating salt is that you can trust your taste to determine how much to take (unlike sugar).
Health and Happiness,
Dr. Scott Olson
P.S. If you choose to use one of the salts I'm suggesting, you have to know that they don't contain iodine (a much-needed nutrient). So make sure you are getting enough iodine by supplementing or eating foods that contain iodine (sea vegetables have the most iodine).

Written By Dr. Scott Olson
Nearly 25 years ago, failed mainstream medical treatments left Dr. Olson in constant pain – and his health in ruins. And that's when he did something REVOLUTIONARY. He began his career in medicine – and dedicated his life to uncovering the true, underlying causes of disease.
Through his innovative medical practices in Tennessee and Colorado, Dr. Olson has helped cure countless seniors from across America of arthritis… heart disease… diabetes… and even cancer. All without risky prescription drugs or painful surgeries.
Dr. Scott Olson reveals how a powerhouse supplement can REBUILD your joints!
Dr. Scott Olson reveals how a weird condition is ruining your health!
Dr. Scott Olson reveals what your BP drugs are doing to your health.
Dr. Scott Olson reveals which diabetes meds are causing serious genital infections.
Dr. Scott Olson reveals his secret to never having another migraine!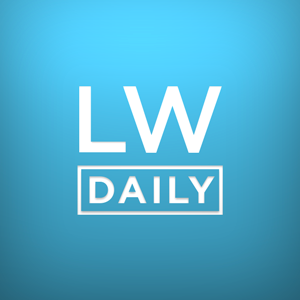 Dr. Scott Olson reveals which six foods men should NEVER eat.
Dr. Scott Olson reveals the best way to fight cancer!
Dr. Scott Olson reveals how antibiotics are draining your energy.