Breakthrough! Miracle Foods Stop Diabetes
Dear Living Well Daily Reader,
If you or someone you love suffers from Type 2 diabetes, you already know that managing it can be a full-time job.
You spend your days pricking your finger, scanning food labels and taking risky drugs that zap your energy.
Fortunately, it looks like avoiding this devastating disease just got a lot easier.
Because Dutch researchers have found that a special type of nutrient (found in some of your favorite foods) can stop Type 2 diabetes in its tracks.
Carotenoids, the tiny pigments that give red, yellow and orange fruits and veggies their color, are the blood-sugar busters I'm talking about.
And chances are your doc has been telling you to eat more of them for years because they can help boost your eyesight and even fight cancer.
But it looks like carotenoids can help slash your risk of diabetes, too.
In a recent study, researchers from the University Medical Center Utrecht and the Dutch National Institute for Public Health analyzed the dietary habits and medical records of about 38,000 people.
After crunching the numbers, scientists found that folks who ate the most carotenoid-rich foods had a significantly lower risk of developing diabetes.
Even better, folks getting the most beta-carotene, a specific type of carotenoid, had the best results with a whopping 22 percent drop in diabetes risk.
Experts think beta-carotene and other carotenoids are so good at balancing your blood sugar because they reduce oxidative stress, one of the key drivers behind diabetes.
And the best part?  Getting more carotenoids in your diet couldn't be easier.
All you have to do is eat more brightly colored plants like carrots, pumpkins, sweet potatoes, and cantaloupes — no nutrition label reading required.
But try to eat organic, as pesticide exposure can be a major risk factor for diabetes.
Or you can always take a beta-carotene supplement, which you can find at your local pharmacy.
Live well,
Natalie Moore
Managing editor, Living Well Daily
Ed. Note: Please send your feedback: feedback@livingwelldaily.com – and click here to like us on Facebook.
---
Sources
[1] Dietary carotenoids linked to lower type 2 diabetes risks in healthy adults

Written By Natalie Moore
Natalie Moore is a dedicated health researcher with a passion for finding healthy, natural, and science-based solutions. After a decade of direct healthcare experience in western and natural medicine, she was involved in public health research before joining Living Well Daily.
As you get older, nothing's more important than maintaining your memory.   Because without it, your identity… your family… and your independence can all DISAPPEAR.  And your mainstream doc is NO HELP. He'll just put you on a strict diet and give you risky drugs.   But you've got a better option.   Because NEVER getting Alzheimer's or any other memory-robbing disease...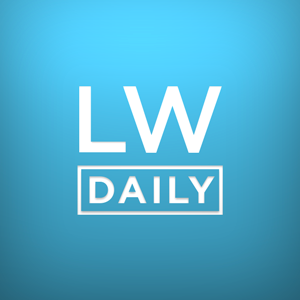 If you're like most of my patients, you've probably struggled with your weight as you age. And it can be DOWNRIGHT FRUSTRATING. You work out like crazy… you starve yourself… and the scale NEVER seems to budge. Well, those days could be behind you. Because there's a way to lose weight up to FOUR TIMES faster… It's...
If you're a woman over the age of 50, chances are you've struggled with "the change". The hot flashes… headaches… and mood swings are enough to drive anyone crazy. And according to new research, the mainstream can take things from bad to WORSE. That's because their #1 menopause "cure" can put you on the fast...
If you're anything like my diabetic patients, you would probably do just about anything NOT to have blood sugar problems. But the mainstream's risky drugs… painful injections… and restrictive diet WON'T help you. You see, these "treatments" just treat your symptoms. They DON'T actually REVERSE the disease. Fortunately, there's a powerful "maidenhair" tree that strikes...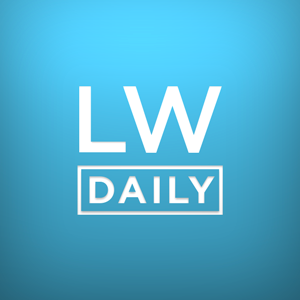 If you've got heart problems, you already know how important it is to get your triglyceride levels in check. And with good reason, high levels of these blood fats can send your risk of heart attack and stroke through the roof. But the mainstream has NOTHING to offer you but risk drugs and Navy SEAL...
If you have cancer, you'd probably do just about anything not to. But the mainstream won't help you. Instead, they'll put you through sickening chemo… and scorching radiation. And the worst part? You'll probably STILL have cancer. Fortunately, it doesn't have to be this way any longer. Researchers have found that following a certain" fatty"...
If you've had a heart attack, you already know how important it is to avoid having a second one. And your mainstream doc doesn't make that easy. They'll tell you to eat better… exercise… and take risky statins. But what they don't tell you is that a heart attack causes massive damage to your heart....
If you've got diabetes, your mainstream doc is full of bad advice. And this is especially true when it comes to your diet. They'll tell you to ditch the fat… and load up on complex carbs and swear it will make your blood sugar nosedive. Well, I'm here to tell you these ideas are BOGUS....
If you suffer from inflammatory bowel disease (IBD), you already know how miserable it is. The chronic stomach pain… indigestion… and endless trips to the bathroom can really interrupt your life. And mainstream treatments can make these symptoms go from bad to WORSE. But you don't need to take risky drugs to get IBD relief....
When it comes to your heart health, it seems like you NEVER get a second chance. That whatever you've done to your ticker in the past… you'll have to pay for in future. But I'm here to tell you that's a bunch of NONSENSE! Because my colleague, Dr. Glenn Rothfeld, M.D, has discovered a unique...