Can You Guess: Why I Had Horrible Gut Pain
On April 6th, I slogged through the first day of the workweek feeling far more tired than usual…and didn't know why.
I went to a bar that evening with a few friends from Laissez Faire and Agora Financial.
We talked about living in Thailand…gossiped about past company editors and the nutty things they wrote…and attempted some dart games (nobody's wounds were mortal).
Figuring the worst of my fatigue was over, I had a turkey dinner and a beer…
Then…judging from the feeling in my gut…realized it was going to be a rough night.
I excused myself…walked home…visited the bathroom a couple times…and then crawled onto my bed in the fetal position, wracked with dull abdominal pain.
After a couple hours of tossing and turning, the aching abated and I slept.
The next day, I decided to give my stomach a break and fast for at least 24 hours. "Probably a bug," I figured. The day without food was easy – hardly any appetite – and I flew to Orlando on Wednesday morning, which was an easy excuse to extend my fast.
Jasmine and I were attending the Ingredient Marketplace expo, searching for more powerful ingredients to help boost your health. We grabbed some lunch soon after we arrived. I practically inhaled a hefty sandwich and felt…okay.
But not great.
"Oh well, it takes a few days to recover 100%" I figured.
Hmmm…
During the expo, I discovered…much to my dismay…that things were not getting better. In fact, it seemed every single time I ate a meal, my gut would cry out in pain starting roughly 30 minutes after, and continued to do so for a couple hours.
My appetite wasn't affected. Nor did I ever feel nauseous. Just pain.
Ginger ale didn't help much, although I noted there's a big difference between fresh ginger and the sugar-laden drinks I gulped down.
But still…what was going on? Maybe my body needed a couple more days to beat the bug?
Once I got home, I began doing something most doctors absolutely despise:
My own research. And experimentation.
Here are some of the results (get your deerstalker hat on, because we're going to find out how good a detective you are):
I felt pain in my intestinal region about half an hour after I finished a meal, which lasted for a couple hours. Some fatigue too…but mostly because pain sucks. It wasn't localized to any side either.
Liquids like water, coffee, and even alcohol felt fine to my gut.
I never had any nausea or loss of appetite, other than the psychological fear of eating.
Over-The-Counter digestive soothers didn't help.
Can you guess what I had?
Think for a moment, because I'm about to give a major hint, which resulted from a breakthrough one day at work:
As I walked home that evening, I stopped at a local organic food shop and bought a loaf of cinnamon and raisin bread.
The next day, I ate the entire loaf…and felt fine.
Right then, I knew exactly what was going wrong.
And how to fix it.
So what's the answer?
…Tune in Wednesday.
Until then,
Nate Rifkin
Underground Health Researcher
P.S. I'll talk more about my method for figuring out health problems. It can be applied to many situations and, as Jasmine LeMaster said in a Laissez Faire Today interview, nobody cares more about your health than yourself. So being able to take charge of yours is one of the best things you can do.

Written By Nate Rifkin
Nate Rifkin is an obsessed health and mind-power researcher and author. To hear more from Nate, sign up to receive Living Well Daily for free, here.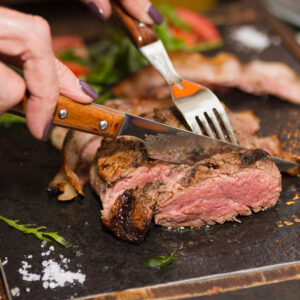 If you're old enough, you're ALSO lucky enough to recall a time when red meat wasn't considered the enemy. Up until the mid to late 1950s, it was understood that red meat wasn't JUST mouthwateringly delicious…  it was ALSO a valuable source of nutrition. And saturated fat wasn't the bogeyman it was suddenly being portrayed...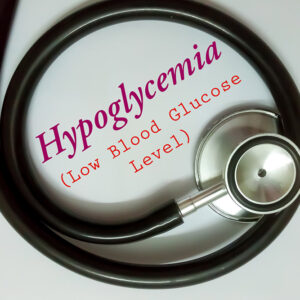 "Everyone talks about high blood sugar. What are tricks for low blood sugar?" – Tom Hi Tom, A common cause of low blood sugar (hypoglycemia) is taking too much insulin or another glucose-lowering drug. These drugs reduce blood sugar, but they can cause it to drop TOO low depending on… when you eat, how many...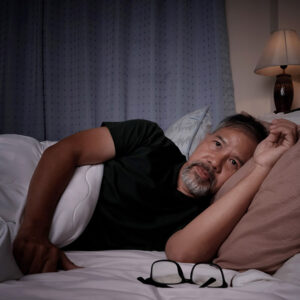 We tend to take sleep for granted. Well, until we're no longer getting ENOUGH of it, that is. It's not unusual to start having sleep issues as we age. In fact, it's SO common that folks often chalk it up to "getting older" and they ignore it. But that's dangerous. And not just because you...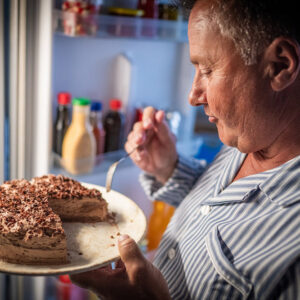 Seasons EATINGS! It's a few weeks into the holiday season, and I ALREADY feel as stuffed as a Christmas Turkey. And I don't know about you… but all the rich food has MY tummy giving me a bit of trouble. Anyone can get indigestion from time to time, of course. But if there's no known...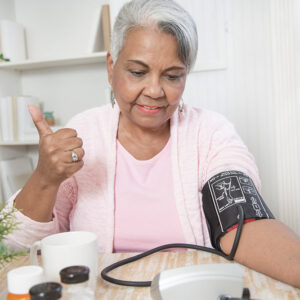 A staggering 40 percent of the world's population has high blood pressure. And all of those folks are at a significantly higher risk for developing related conditions, including heart disease, stroke, and kidney failure. Doctors typically treat high blood pressure with drugs. But these meds have some disturbing side effects. So, if they can be...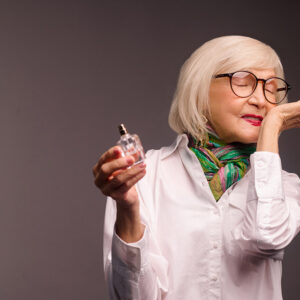 Maybe it's the midafternoon slump when your mind starts to wander… Or perhaps it's that fuzzy-headed feeling you get when burning the midnight oil. Whatever the cause, your brain power is fading fast. If you're like many folks (including me), that's when you head to the coffee machine. But caffeine isn't the only way to...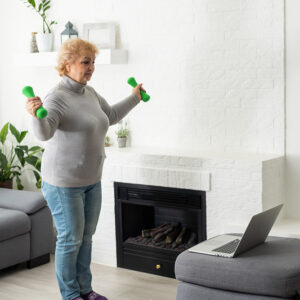 Sitting is DEADLY. Yes, I know that sounds extreme. But it's also true. Sitting for long periods forces your body into a position that isn't natural. Do it too long, and it harms your health. Too much sitting reduces circulation, weakens bones, tightens muscles, triggers blood sugar issues, and, ultimately, SHORTENS your life. And you…...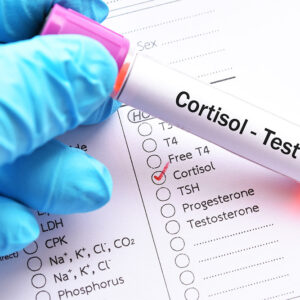 Wait… the holidays are supposed to be relaxing, right? So, why is it they often feel anything BUT? From now until New Years can feel like a footrace you're about to lose. Now that we've made it through Thanksgiving, Black Friday, and Cyber Monday the pressure is REALLY on. And all that stress doesn't just...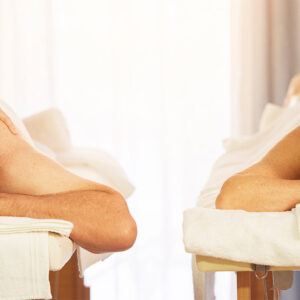 "What's your take on massages? Acupuncture? Are they worth the hype? I can't imagine they'd do that much for your health." – Pete As with many things, massage and acupuncture ARE effective when used for the right conditions. Massage therapy has many proven health benefits, including… lowering stress, relieving muscle pain and tension, improving circulation,...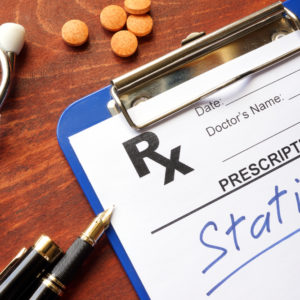 Statins are the MOST commonly prescribed drug in the United States. They're taken by MILLIONS to lower cholesterol and prevent heart attack and stroke. But a new study published in the British Medical Journal links these drugs to elevated blood sugars and a raised diabetes risk again. That's right… AGAIN! Because the Food and Drug...