Common Spice KILLS Tough Cancer
Dear Living Well Daily Reader,
Being diagnosed with pancreatic cancer is the stuff of nightmares.
It's typically detected late. It can spread like wildfire in your body. And it's virtually impossible to treat.
This means the cards are stacked against you before you even start treatment.
But it looks like that could all be about to change.
Because Texas researchers have just found a common spice can stop pancreatic cancer in its tracks.
And you probably have some in your kitchen right now.
Turmeric is the cancer-busting spice I'm talking about. And it's so effective against disease because it contains a special compound called curcumin.
Previous research has shown that curcumin can put the brakes on heart disease, memory problems, and some cancers.
Because of this, researchers wanted to see if curcumin could aid in the treatment of a particularly stubborn pancreatic cancer called pancreatic ductal adenocarcinoma (PDAC).
PDAC is so tough to treat because it's resistant to chemotherapy and can often grow and spread throughout the body even when you're receiving treatment.
For the recent study, scientists exposed PDAC cells to curcumin in a lab.
After meticulous testing, the researchers found that curcumin reversed the cell pathways that lead to chemoresistance, making cells more receptive to treatment.
Even better, the curcumin stopped the formation of dangerous cell parts called spheroids, which could help inhibit tumor growth and spreading.
It's as if the curcumin reprogrammed the cells to stop growing!
Researchers suspect that curcumin is so powerful against PDAC because of its effect on inflammation — the key driver of all disease — and believe curcumin could be the key to overcoming drug resistance.
You can get more curcumin in your diet by eating more turmeric.
Or you can get curcumin supplements at your local pharmacy.
Live well,
Natalie Moore
Managing editor, Living Well Daily
Ed. Note: Please send your feedback: feedback@livingwelldaily.com – and click here to like us on Facebook.
---
Sources
[1] Could a turmeric extract help to treat pancreatic cancer?

Written By Natalie Moore
Natalie Moore is a dedicated health researcher with a passion for finding healthy, natural, and science-based solutions. After a decade of direct healthcare experience in western and natural medicine, she was involved in public health research before joining Living Well Daily.
Dr. Scott Olson gives us the final word on the effects of turmeric.
Dr. Olson reveals the brain disease symptoms you'd never expect…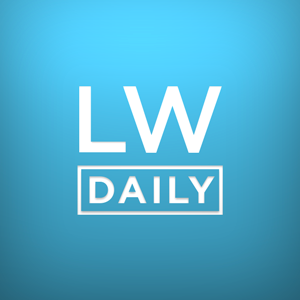 Quick belly fat loss makes for great headlines, but for awful reality. The truth is that you can destroy belly fat, but it takes more than a few leg exercises.
Dr. Olson exposes the truths and myths of apple cider vinegar.
Nyctalopia is the scientific term for night blindness and it is no joke in the modern world.
Dr. Scott Olson provides an arsenal of delicious foods that help digestion.
Dr. Scott Olson brings you a new solution to all your joint pain.
Dr. Olson tells you the right way to lose all the weight you want!
Dr. Olson dishes the truth about the medical advertising industry.
Dr. Olson provides several natural solutions to combatting depression.