Cooking Trick STOPS Brain Cancer
Dear Living Well Daily Reader,
All cancer is scary. But brain cancer might just be the most terrifying type of all.
And if you're lucky enough to survive it… after countless rounds of chemo, radiation, and surgery… you could be faced with a long, tough road to recovery.
So your best bet is to never get brain cancer in the first place.
Fortunately, Scottish researchers have recently discovered that a common food can stop brain cancer before it starts.
And it's easy to incorporate into your diet every single day.
Olive oil is the cancer-busting food I'm talking about.
And for years, nutrition experts have been telling you to eat more of it because it's good for your heart.
More recently, researchers from the University of Edinburgh wanted to see if olive oil could fight brain cancer.
For the lab study, scientists examined how oleic acid, a compound found in olive oil, affects certain proteins linked to brain tumor growth.
After exposing living human brain cells to oleic acid, the team was astonished…
The oleic acid completely stopped the growth of the cancer-causing proteins!
Researchers report oleic acid helps fight tumors because it stimulates the production of a powerful molecule that prevents the proteins from forming in the first place.
This means olive oil can prevent brain tumors before they start.
More research is coming to prove that eating olive oil has the same effects as the lab study, but I wouldn't wait.
Olive oil is full of antioxidants that can help your body fight inflammation and neutralize free radicals — two of the key drivers behind all disease, including cancer.
You can get olive oil at your local grocery store. Be sure to choose the extra-virgin variety, as it has the highest antioxidant content.
Live well,
Natalie Moore
Managing editor, Living Well Daily
Ed. Note: Please send your feedback: feedback@livingwelldaily.com – and click here to like us on Facebook.
---
Sources
[1] Olive oil nutrient linked to processes that prevent cancer in brain
[2] Why Extra Virgin Olive Oil is The Healthiest Fat on Earth
[3] Survival Rates for Selected Adult Brain and Spinal Cord Tumors

Written By Natalie Moore
Natalie Moore is a dedicated health researcher with a passion for finding healthy, natural, and science-based solutions. After a decade of direct healthcare experience in western and natural medicine, she was involved in public health research before joining Living Well Daily.
Dr. Scott Olson gives us the final word on the effects of turmeric.
Dr. Olson reveals the brain disease symptoms you'd never expect…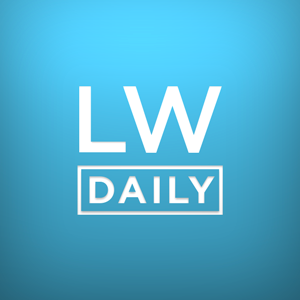 Quick belly fat loss makes for great headlines, but for awful reality. The truth is that you can destroy belly fat, but it takes more than a few leg exercises.
Dr. Olson exposes the truths and myths of apple cider vinegar.
Nyctalopia is the scientific term for night blindness and it is no joke in the modern world.
Dr. Scott Olson provides an arsenal of delicious foods that help digestion.
Dr. Scott Olson brings you a new solution to all your joint pain.
Dr. Olson tells you the right way to lose all the weight you want!
Dr. Olson dishes the truth about the medical advertising industry.
Dr. Olson provides several natural solutions to combatting depression.