Deadly Health Danger Found in Frozen Foods
DNA evidence has a new meaning. Find out more…
Could a "resident"of a Washington factory be threatening your life? 
Two ways to avoid this slow-motion attack. 
Dear Reader,
Buying frozen foods is a standard practice for most folks.
In fact, 99 percent of U.S. households consume frozen foods, making the frozen food industry $31 billion annually.
And while it has seen a bit of a decline in sales lately, chances are you have at least a few frozen food items in your freezer right now.
Which is exactly why you need to keep reading this.
Even though frozen foods are of endless variety, one item in particular might come to mind for you — produce.
Frozen vegetables and fruits are a convenient and often inexpensive way to add a few extra vitamins, minerals, and flavors to any meal. Plus, with frozen fruits and veggies, you don't have to stick to what's in season — you can eat what you want when you want it.
And you don't have to worry about the dangers of BPA like you do with canned veggies.
However, this doesn't mean you're out of the danger zone.
Last week, the CDC and FDA ordered a voluntary recall of over 350 frozen produce products due to an outbreak of a deadly food-borne disease. We will share more specific brand information later on.
You might be thinking, How on Earth can bacteria survive in the freezer?
Well, prepare yourself — this microbe doesn't die easily.

An Outbreak in Slow Motion
Thanks to a new tracking tool, the CDC found that the current outbreak is caused by the same strain of Listeria responsible for outbreaks in 2013, 2015, and the one in February of this year. The CDC confirmed this through the bacteria's DNA.
Meaning this outbreak has been unfolding in spurts over the last three years.
Frozen produce manufactured in Pasco, Washington, by CRF Frozen Foods is the "likely source" of this outbreak, according to the CDC.
The CDC explains a little more about Listeria:
Listeria monocytogenes is commonly found in soil and water. Animals can carry the bacterium without appearing ill and can contaminate foods of animal origin, such as meats and dairy products… When Listeria bacteria get into a food processing factory, they can live there for years, sometimes contaminating food products.2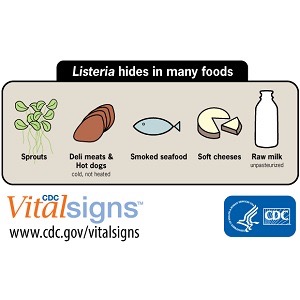 Source: New CDC Vital Signs: Listeria Food Poisoning Striking Hard at Nation's Most Vulnerable
The University of Georgia's Center for Food Safety director, Michael Doyle, thinks one reason for this prolonged outbreak is "resident" Listeria. Unlike their "transient" counterparts that contaminate food as they move through the processing plant, resident bacteria are able to establish themselves in the processing plant and survive for many years.
He went on to say, "The organism's quite hardy."3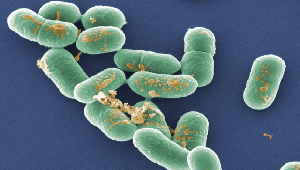 Magnified Listeria bacteria photo credit: study.com
So far, this hardy strain has taken the lives of two people, one in Maryland and one in Washington state, and hospitalized six others.
However, since the infection caused by Listeria (listeriosis) kills one in five victims, making it more deadly than E. coli and salmonella, it's likely there will be more deaths and illnesses reported in the days to come.4
Older adults, pregnant women, newborns, and those with weakened immune systems are more susceptible to infection.
If you're an older adult, your risk of infection greatly increases. In fact, anyone over 65 is four times more likely to contract illness from Listeria than the general population.

Icy Precautions
The best way you can protect yourself from this outbreak is to discard any contaminated products from your freezer.
Check all items in your freezer against the FDA's recall list. It provides detailed brand and SKU number information. If any of your items match up, you can return them for a refund or simply pitch them. Click here for the FDA recall list.
But that may not protect you from the long reach of this slow-motion outbreak.
So here's an extra tip for added protection…
Buy a thermometer.
As we mentioned before, these bacteria can live in cold temperatures. However, experts suggest keeping your freezer at 0 F (-18 C) in order to halt Listeria growth.5
And the best news, you can purchase a commercial-grade appliance thermometer for around $6 on Amazon. Click here to check it out.
While you're there, you might want to pick up one up for the fridge too. 40 F (4 C) or below is the optimal temperature for your fridge to halt Listeria growth on fresh foods.
If you would like some additional tips on how to reduce Listeria exposures from fresh produce, click here to read a previous article from Living Well Daily.
Live well,

Natalie Moore
Managing editor, Living Well Daily
Ed. Note: Please send your feedback: nmoore@lfb.org – and click here to like us on Facebook.
---
Sources
[1] Cold Facts About Frozen Foods
[2]  Multistate Outbreak of Listeriosis Linked to Frozen Vegetables
[3] 4 things to remember about your frozen greens and the Listeria recall
[4] Older Americans, pregnant women face highest risk from Listeria food poisoning
[5] Special Handling for Ready-to-Eat, Refrigerated Foods

Written By Natalie Moore
Natalie Moore is a dedicated health researcher with a passion for finding healthy, natural, and science-based solutions. After a decade of direct healthcare experience in western and natural medicine, she was involved in public health research before joining Living Well Daily.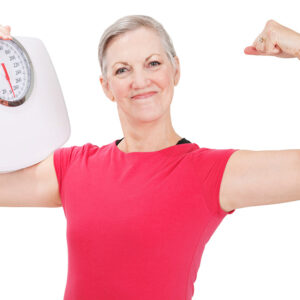 Dear Living Well Daily Reader, There's more weight-loss advice out there than there are stars in the sky. Much of it's complicated, strenuous, or downright impossible to follow. With the promise of slimming down, people push everything from extreme exercise to gross drinks you must hold your nose to gulp down. But the MOST common...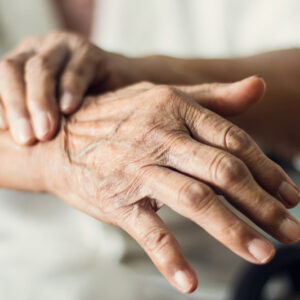 Diabetes is HARD on seniors. Sure, younger people can also develop diabetes-linked kidney disease, heart disease, or even brain problems. But when you mix high blood sugar with advanced age, all those conditions tend to progress faster and become more severe. Case in point: peripheral neuropathy. Peripheral neuropathy occurs when blood sugar levels rise and...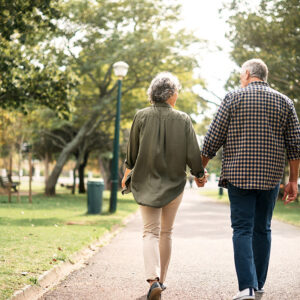 We live in a fast-paced society. And we're expected to keep the pedal to the metal at work and fill the little leisure time we allow ourselves with as many activities as possible… We demand a 24/7 news cycle, instant updates on our phones, and lightning-fast internet speeds… In a culture where most people judge...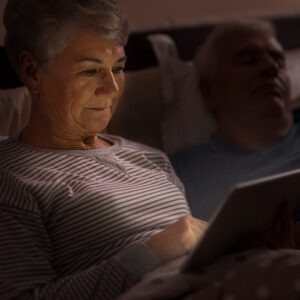 I'm a sleep evangelist. Because getting quality sleep is CRITICAL for good health. You simply can't have one without the other. In fact, regularly missing out on a good night's sleep raises your risks for heart issues, mood disorders, weight gain, blood sugar irregularities, and brain problems. Bur new research raises a red flag about...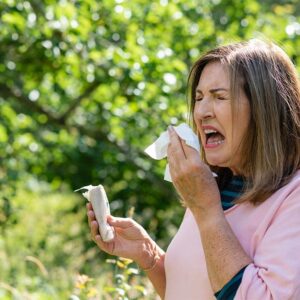 "My allergies have been so terrible the last few weeks and my allergy medicine isn't really doing anything. What can I do?" – Darlene from Chesapeake, Virginia Hi Darlene, There are two steps I typically recommend to tackle troublesome allergies. The first is to focus on nutrients. Begin by getting enough magnesium, folic acid, and carotenoids...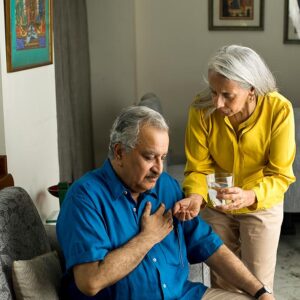 Type the word "Zantac" into any search engine, and the first thing likely to come up is "Zantac lawsuit." And the reason WHY people are suing the drug's maker, GlaxoSmithKline (GSK), is a twisted tale that'll turn your stomach… The drug company allegedly took a page straight out of big tobacco's playbook. And as a...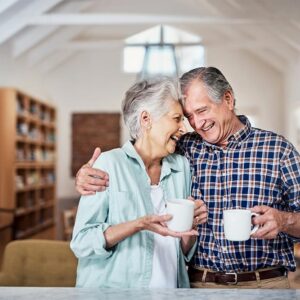 I love coffee. I roast my own beans. I have a fancy coffee maker. The WHOLE nine yards. Of course, I love the bright, bitter punch of flavor I get in every sip. And there's nothing like the jump-start coffee gives my brain in the morning. But I also know that coffee has bunches of...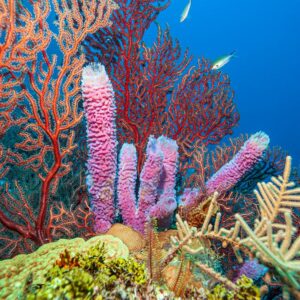 Cancer treatments essentially come in two "flavors." There are the sickening meds that poison the cancerous cells (and sometimes the healthy ones, too), like chemotherapy. Or there are the physical "slash and burn" options such as surgery and radiation. There are times that either or both might be necessary. But let's face it, cancer treatments...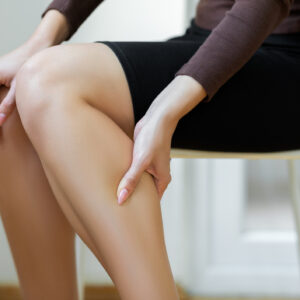 Venous thromboembolism is what I call an "orphan condition." The chances are high that you've never even heard of it before. But we should discuss it more often because it's underdiagnosed, SERIOUS, and preventable. A (VTE) happens when a blood clot forms in a vein. When that clot is in a DEEP vein (usually in...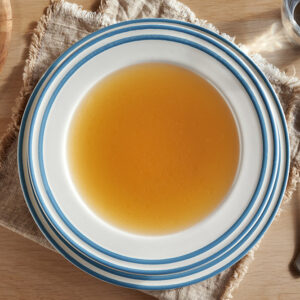 Bone broth has popped up on grocery store shelves nationwide in the last few years. And I couldn't be happier about it! I love to drink bone broth. But I used to have to make my own "liquid gold." And to be honest… it's time-consuming. Now, you can pop down to your local supermarket and...