Diabetes Supplement Also Good for Stomach Problems
Treat your tummy troubles naturally. Find out more…
Stay out of the restroom with this supplement
Discover how this natural solution can ease your stomach and your anxiety.
Dear Living Well Daily Reader,
Have you ever had one of those "Yikes! I gotta go!" moments?
You know, the kind where your stomach hurts so bad you're not sure you'll make it to the restroom in time?
Or worse… you don't make it to the restroom.
Situations like this are usually the result of one thing — diarrhea.
It's caused by things like viruses, bacteria, parasites, medication and lactose, a protein found in milk. But frequent diarrhea may also be symptomatic of a much bigger problem like irritable bowel syndrome, or IBS.
IBS is a chronic condition that can cause painful (and sometimes embarrassing) symptoms like abdominal pain, frequent bowel movements, colon spasms and constipation.
Fortunately, a recent study shows that there's a natural solution that may help some IBS sufferers and perhaps folks who just suffer from occasional diarrhea.

One Natural Way to Stay out of the Stall
A study published in the journal Phytotherapy Research shows that folks suffering from diarrhea-predominant IBS (IBS-D) may benefit from supplementing with berberine.
Berberine is a natural compound derived from plants like Oregon grapes and goldenseal.  It's been previously researched for its ability to combat diabetes, and it's been shown to be effective at lowering blood sugar levels.
However, in this study, its ability to help combat diarrhea and decrease stomach pain was examined.
All participants in the study had a medically diagnosed case of IBS-D. They were split into two groups. The first group took 200 mg of berberine hydrochloride twice a day. The second group was given 200 mg of vitamin C daily as a placebo. The study's length was eight weeks.
The participants' symptoms were assessed through daily questionnaires that gauged the frequencies of diarrhea, urgent bowel movements and abdominal pain. In addition, prior to administering the meds and after the duration of the study, participants were assessed for quality of life, depression and anxiety scale scores and the IBS symptom scores.
Both the berberine and placebo groups experienced a reduction in symptoms during the trial. However, the berberine group experienced significantly lower occurrence of   diarrhea against those taking the placebo.
Moreover, the berberine group reported less urgent and less frequent bowel movements starting in the fourth week and continuing through the eighth week.
When it came to abdominal pain, the berberine group saw better results once again.
While both groups reported less abdominal pain through the duration of the trial, the berberine group experienced a major reduction in the frequency of pain.
In fact, the study shows these patients reported a 64.6 percent reduction in pain frequency. This means they experienced less than half of the pain they felt before taking berberine.
And to top things off, patients taking berberine had lower overall IBS symptom, anxiety and depression scores.
It's thought that berberine can reduce diarrhea due to its ability to enhance the absorption of sodium and water from the intestines. And it may help reduce abdominal pain by activating pain-fighting pathways in the brain.
While this study focused solely on the effects of berberine in folks with IBS-D, it would make sense that berberine may help settle the occasional bout of diarrhea.
With further research, berberine may prove itself as a powerful remedy for IBS, just as it has for diabetes.
If you're looking for a quality berberine supplement, try the Vitacost brand. Click here to check it out.

Natalie Moore
Managing editor, Living Well Daily

Written By Natalie Moore
Natalie Moore is a dedicated health researcher with a passion for finding healthy, natural, and science-based solutions. After a decade of direct healthcare experience in western and natural medicine, she was involved in public health research before joining Living Well Daily.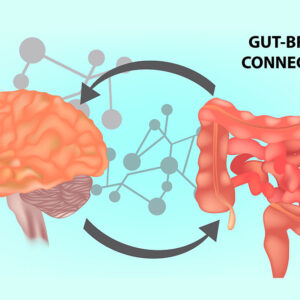 I'm always encouraging patients to focus on their gastrointestinal health. It's often overlooked—and well-balanced belly bugs are vital for overall good health. So I'm not surprised that I've seen a lot of folks lately who have told me that working on their gut balance has been absolutely LIFE-CHANGING. But it's NOT in the way you're...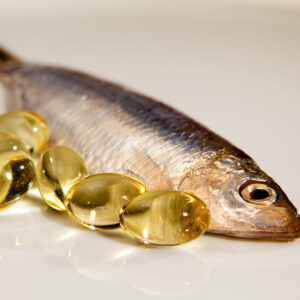 I love talking about the active elements in foods because it highlights the powerful health benefits of those individual ingredients. Take fish oil, for instance. If you search the Living Well Daily archives, you'd likely find THOUSANDS of references to this golden fish extract. Fish oil contains the essential fatty acids eicosapentaenoic acid (EPA) and...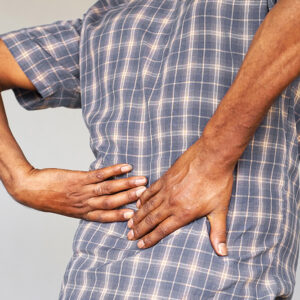 "I feel like I can barely do anything anymore because of my back pain. I'm always taking pain meds. What else can help?" – Ed, Huntsville, AL Hi Ed, Brace yourself. What I'm about to tell you about back pain will no doubt come as a surprise. It might even seem downright unbelievable at first....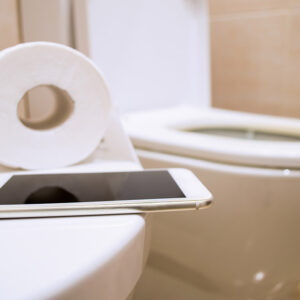 Taking a trip to the bathroom used to be a break from the chaos of daily life. It's likely at least partially responsible for the nickname restroom. After all, there wasn't much to do in that room unless you had a magazine to read. But nowadays, for many of us, the restroom is anything BUT...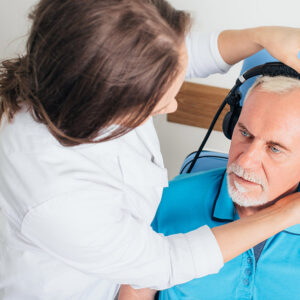 Hearing loss has a habit of sneaking up on folks. Typically, it happens so slowly that you don't notice it until you've lost a SIGNIFICANT amount of hearing. According to the National Institutes of Health, about 8 percent of adults 55 to 64 have disabling hearing loss. That number jumps to 25 percent for people...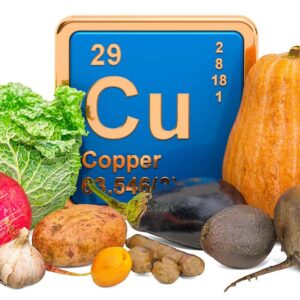 Dear Living Well Daily Reader, Some nutrients get all the glory. There are the vitamin A-Listers like C, D, and E. And although minerals like calcium, potassium, and magnesium might be considered B-List stars, they ALSO get their fair share of attention. But one vital nutrient never gets to walk the red carpet. And that...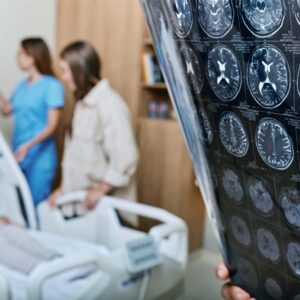 It's NOT good news. A recent report by the World Health Organization (WHO), confirmed that the chance of having a stroke has skyrocketed by a whopping 50 percent in the last twenty years. According to the WHO, that means your stroke risk is now about one in four. Next time you're in a crowd, look...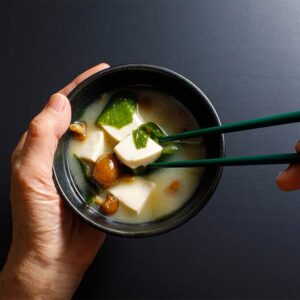 I often wonder why so many people are passionate about tofu. There's something about it that triggers strong emotions. Some folks HATE it, while others LOVE it. But is it good for you? Well, it's complicated. Tofu is a fermented soy product. It tastes bland alone. But it takes on the taste of whatever you...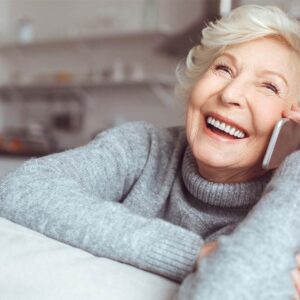 I sometimes joke with my (adult) kids. "Do you know," I ask, "that the PHONE you carry around with you all the time can make phone calls?" They laugh and mumble, "Old," under their breath. I swear the generations who grew up with a cell phone attached to their palm will do almost anything to...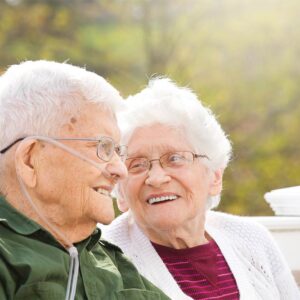 "Got any natural treatments for COPD?" – Mike, Ann Arbor, MI Dear Mike, Unfortunately, COPD, or chronic obstructive pulmonary disorder, is a common condition. In fact, it's now the third leading cause of death in the United States. COPD causes the airways to constrict, making breathing difficult or uncomfortable. Persistent coughing, excess mucus production, wheezing,...