Do We Use Only 10 Percent of Our Brain? The myth is finally answered, and the potential is exciting
Dear Living Well Daily Reader,
One of the most common questions about the human brain is: Do we really use only 10 percent of it?
This idea has pervaded popular culture, including that if we only tapped into that extra 90 percent, we could become geniuses.
A Scientific American article on this subject quoted neurologist and Baltimore local Barry Gordon at Johns Hopkins School of Medicine. According to him, "The '10 percent myth' is so wrong it is almost laughable." I'll just assume that, as he said this, he giggled maniacally and eventually burst out in a climactic guffaw.
Here's the good news: The truth might be closer to the exact opposite. You may already be using 100 percent… but here's the good news: You can use that 100 percent even better.
How?
My answer: "Chan phut Thai dai nit noi krap."
"What on Earth did you just say?" you'd probably reply.
At which point I'd clarify…
In the last few weeks, I've been studying the Thai language. I just said, "I speak Thai a little."
By learning and challenging ourselves (like, say, by learning a new language), we can upgrade the power of our 100 percent brain usage.
Scientists from the Center for Brain, Behavior, and Cognition and the Center for Language Science at Penn State showed this when they put 39 volunteers through a period of learning a new language. By the end, the language learners "increased gray matter density and white matter integrity." Gray and white matter are major components of brain tissue. In other words, they developed better brains!
Whenever the subject of learning a language comes up, it's usually followed by the quip of children being so much better at it. Just in case the "I'm too old" excuse is bubbling up in your mind, then you should know that these 39 volunteers represented all age groups… including seniors. So much for language learning being something just for kids, eh?
Speaking of activities supposedly just for young folks, here's another one you might want to keep doing:
Working.
A study of more than 429,000 self-employed workers found that those who retired at 60 had a 14 percent higher rate of Alzheimer's than those who waited until 65. Each year of delay resulted in a lower risk. The scientists believe it's because of the mental engagement work provides.
Anyway, back to languages. For now, I'm only learning how to speak Thai. The language has a completely different alphabet, so when I write something like "khun narak mak," it's not so much genuine Thai as sounding out the words in English.
But for the purposes of engaging my brain (and visiting Thailand for the first time), it'll do.
It might also help stave off Alzheimer's. According to a study in India, knowing more than one language is associated with a near-half decade delay in developing the condition.
Now, you might think, Well, maybe that's because anyone who gets to learn two languages probably has better health care and comes from a wealthier background. And that's tough to rule out, but the study noted it's the first to report "a bilingual advantage in those who are illiterate, suggesting that education is not a sufficient explanation for the observed difference."
In other words, you now have no excuses. You have the power to keep your brain healthy, whatever your age or background.
So here's your action step for better brain health:
Pick a new language and start learning. It will help your motivation if the language is spoken by the people of a country you want to visit. In my case, Thai for Thailand.
And you don't need any money to start learning, either…
For some amazing insights into learning a new language from someone who walks the talk, check out Benny Lewis. He wrote an excellent guest post on Tim Ferriss' blog, here, which Tim describes as the only post for language learning you'll ever need.
I've followed his recommendation of using the free AnkiDroid app to make flashcards on my smartphone. At any time, I can open the app and go over words. The app even has a neat function where, if I feel like I've gotten a phrase memorized, I can select to not be tested on it for a longer time, such as 30 days. This way, I'm practicing just where I need to put in the most effort.
If you've always wanted to learn a second language but haven't made the leap, use this extra brain health benefit to spur you to action. And if you're already bilingual… keng mak!
That's not the only brainpower trick we have up our sleeve. Tomorrow, you're going to discover:
What kind of exercise is best for improving brain health (this will definitely shock you)
What lowers your risk of Alzheimer's more, a good diet or proper exercise? Again, the answer might surprise you
The gene possessed by 20 percent of the population that puts you at a higher risk for Alzheimer's (and how to protect your brain in spite of this).
Sincerely,

Nate Rifkin
Underground Health Researcher

Written By Nate Rifkin
Nate Rifkin is an obsessed health and mind-power researcher and author. To hear more from Nate, sign up to receive Living Well Daily for free, here.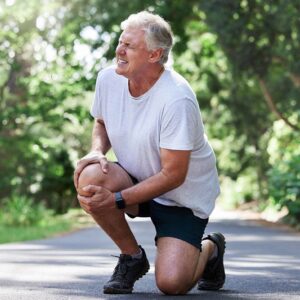 Dear Living Well Daily Reader, You might know the old saying, "Walk a mile in his shoes." Well, it's a perfect fit when talking about knee pain. Except it might be more accurate to say, "Limp a mile." Because all too often, when you tell someone you suffer from chronic knee pain, they blow you...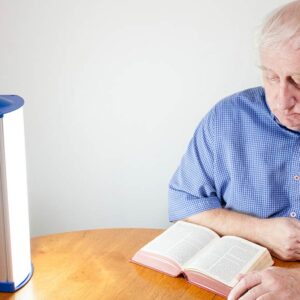 Mainstream medicine giving the thumbs up to a drug-free, non-invasive treatment for ANYTHING is like spotting a unicorn. But that's precisely what's happened with dementia. You probably already know how poor the options are for treating this disease. Heck, even the MOST enthusiastic supporter of drug therapies will admit the existing Alzheimer's meds are a...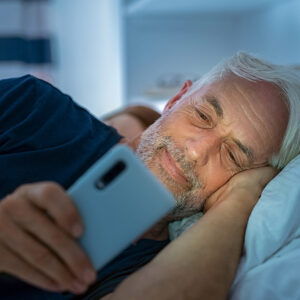 "Hello, police? I want to report a burglary." The thief? Big Tech. What did they steal? Our ability to focus. If you're like a LOT of folks, you find yourself continually distracted these days. Your ability to concentrate is shot. And there's this little rectangular box that constantly draws your attention away from the present...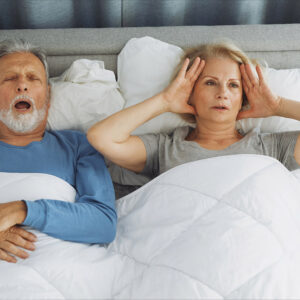 We sure have a lot of ways to refer to snoring here in the United States. Sawing logs, mowing hay, hitting a knot, and blowing zs are just a few that come to mind. But regardless of what you call it, snoring is serious business. And if you, or someone you love, snores, you should...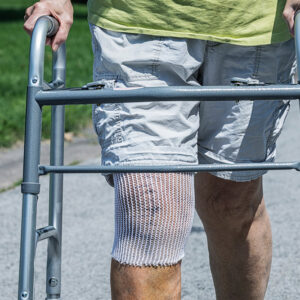 "I'm having knee replacement surgery next month. I'm very nervous. Are there any ways to speed up recovery?" – Jen, Boulder, CO There's no doubt about it. Surgery IS stressful for the body (and mind), and it takes time to heal. But your recovery time CAN typically be reduced with a bit of extra support. Most...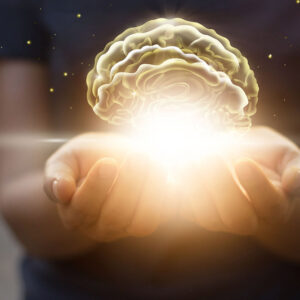 Do you get a bit worried that you have Alzheimer's every time you forget something? If so, you're not alone. It's a COMMON fear as we age. After all, when you find yourself standing in the middle of a room wondering WHY you walked in there, it's easy to think you could be headed down...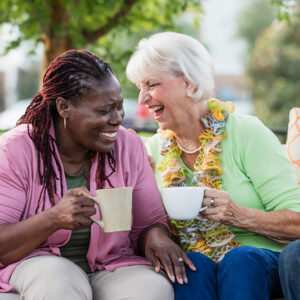 Your gut bacteria are like a little community of tiny workers. Each bug has its own job to do. And there are a LOT of the tiny little critters. In fact, scientists estimate you have about 100 trillion of these microorganisms in your digestive tract. Collectively, they're referred to as your microbiome. The problem is...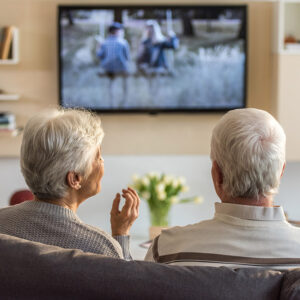 If you exercise most days of the week, that's FANTASTIC! I'll be the first to congratulate you. You're doing FAR better than most folks, and you should be proud of yourself. But if you're a victim of what I call "one and done" (OAD) thinking, it could lead to unintended consequences despite your daily workout....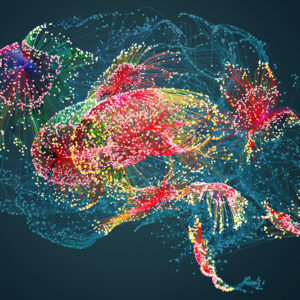 Few things are as crucial as maintaining brain health as you age. You can live with a bum knee or losing your hair. And cranking up the volume on the TV to hear your favorite shows might be annoying, but it's manageable. However, fading brain power is a horse of a different color. It means...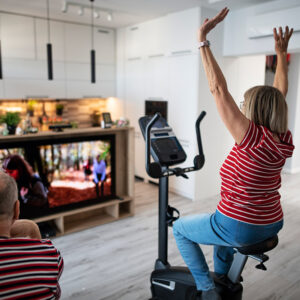 I often talk about the benefits of exercise here in Living Well Daily. And there's a good reason for that. Allow me to boil all that advice down to one observation… Exercise is your ticket to a LONGER, HAPPIER, and HEALTHIER life. But I get it. Knowing that and putting it into action are two...