Do You Hear What I Hear? Maybe Not if You're Traveling Over the Holidays…
Your immune system is not the only thing under attack this travel season
 Don't let "What? Huh?! I can't hear you!" become your holiday greeting
4 easy tips and tricks to help you preserve your hearing and keep you out of the emergency room.
Dear Reader,
For most, holiday travel is inevitable.
Whether it's by trains, planes, automobiles, or all of the above, you will likely be shuffling locations this week for holiday festivities.
As you probably know, any form of travel can take a toll on the body.
And while you may worry most about your immune system, there is another part of the body that may take a holiday bruising as well. (No, I'm not talking about your liver from all of the holiday celebrating.)
I am talking about an essential part of your body that can halt communication and balance if injured.
The bad news is, you may have already done some damage this holiday season.
Let's find out — here are some symptoms…
Hearing loss, dizziness, pain, ringing in the ears, and that torturous and ever-nagging clogged feeling.
Any of this sound familiar?
If so, you are one of the many who may experience barotrauma, or "airplane ear," during travel this season. And it may be more dangerous than you think.
Furthermore, this common yet troublesome condition can affect you even when you aren't travelling by air.
We will dig deeper into why travel can cause barotrauma, and I will share four easy tricks to prevent it in just a bit.
First, let's find out what's clogging up your ears!
Ears on a Plane: A Potential Horror Story
Barotrauma occurs when there is an imbalance of pressure between the inside of the ear and the outside environment.
And even though airplane cabins are pressurized, it doesn't seem to help.
Small passages in the ear called Eustachian tubes regulate air pressure changes. When the pressure changes very quickly, as it does when a plane is taking off and landing, your Eustachian tubes can't keep up with the changes.

Photo Credit: joshuacasper.com
Really, anytime you are in a situation where the pressure changes quickly, you are at risk for barotrauma.
As you may have experienced before, airplane ear can also happen in a car. When driving from a higher to a lower elevation or vice versa, you may experience some of the same painful and annoying symptoms as you would on a plane.
Barotrauma can also occur while swimming, and some folks may even experience it on elevators.
When barotrauma begins, you will feel a clogged or full feeling in your ears, followed by muffled hearing and possibly dizziness.
These symptoms may increase if you are suffering from a cold or have a sinus infection at the time of travel. Oftentimes, infected ears have narrower Eustachian tubes and/or fluid in the ears that can increase ear pain and pressure.1
Most of the time, your hearing returns to normal, the full feeling in your ears goes away, and dizziness subside a few hours after travel.
In more extreme cases of barotrauma, the eardrum can rupture, causing the ear to bleed or leak fluid.
The high pressure may also create a leak between ear structures and the inner space of the ear called a fistula. If a fistula happens, it can affect your balance and may even induce vertigo.
And in some cases, emergency surgery may be required or you could end up with permanent hearing loss.1
Yikes! The thought of losing your hearing or spending you holiday having emergency surgery probably doesn't make you feel all cheery and bright.
Thankfully, barotrauma is extremely easy to prevent.
Four Ways to Clear Your Ears and Travel Fears
Let's face it, just the thought of holiday travel is enough to make you shriek.
There is no reason to make travelling more uncomfortable by experiencing ear pain or, in a worst-case scenario — in an emergency room prepping for surgery.
Here are some easy tips to help reduce your chances of suffering from airplane ear:
 Equalize the pressure your ears: When you feel the pressure start to build in your ears, you can quickly equalize it with one simple trick. Inhale through your mouth, pinch your nose and then gently try to exhale through your nose. Do not push hard, as this can rupture your eardrum. You need just enough pressure to feel a "pop" in one ear. This method can provide immediate relief if done properly.
Stay awake: Don't worry, not for the whole flight, just takeoff and landing. Since the air pressure changes are the most drastic at these times, you will need to be awake to equalize your ears. If you are travelling alone or with Rip Van Winkle, you can set an alarm on your phone or ask the flight attendant to wake you when it's time to land.
Gum and candy: Chewing gum or sucking on a hard candy will stave off barotrauma. Chewing and sucking actions engage the muscle that opens the Eustachian tubes. Keeping the tubes open will keep pressure from building. If you forget your gum or candy, you can still keep your tubes open by swallowing. Sip on some water as the plane takes off and as it lands to create the same effect.
Try earplugs: But not just any earplug will work. Special earplugs designed with vents or filters to help regulate air pressure changes are available. These earplugs may also help you when driving or travelling by bus or train in varying altitudes in addition to air travel. Not all vented or filtered ear plugs are intended for swimming. Just be sure to read the instructions in full before taking a dip. You can buy these earplugs in some pharmacies and airports. They are also available here.
If you have a sinus infection, allergies, or a cold, you should check with your doctor before travelling to a different elevation or flying.
Do you have any healthy travel hacks? Write me! nmoore@lfb.org
Live well,

Natalie Moore
Managing editor, Living Well Daily
---
Sources
[1] Barotrauma

Written By Natalie Moore
Natalie Moore is a dedicated health researcher with a passion for finding healthy, natural, and science-based solutions. After a decade of direct healthcare experience in western and natural medicine, she was involved in public health research before joining Living Well Daily.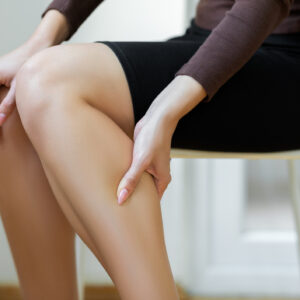 Venous thromboembolism is what I call an "orphan condition." The chances are high that you've never even heard of it before. But we should discuss it more often because it's underdiagnosed, SERIOUS, and preventable. A (VTE) happens when a blood clot forms in a vein. When that clot is in a DEEP vein (usually in...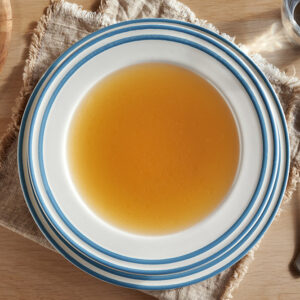 Bone broth has popped up on grocery store shelves nationwide in the last few years. And I couldn't be happier about it! I love to drink bone broth. But I used to have to make my own "liquid gold." And to be honest… it's time-consuming. Now, you can pop down to your local supermarket and...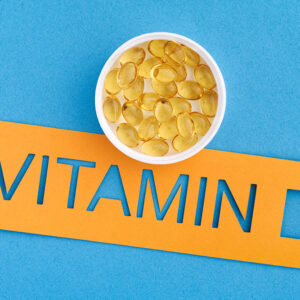 I've got to be honest with you. When it comes to health, the future is looking a bit grim. If you're no spring chicken, a tsunami of poor health could be headed your way. Recent research has found that 25 percent of people over 65 ALREADY have diabetes. But it gets worse. Over 50 percent...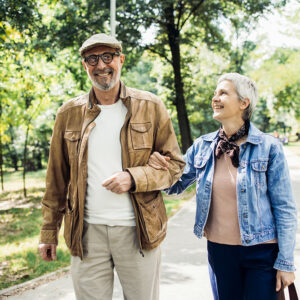 "My wife had a heart attack a few months ago. She's sitting around and doing even less than she did before. I'm a regular reader and know you've mentioned moving is important for heart attack patients. What are some safe things she can do to keep moving? How much should she move?" – Rob from...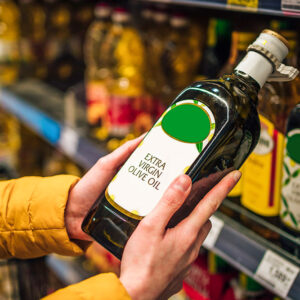 Olive oil has been getting some well-deserved attention the last few years. So it would be easy to assume that the golden oil's status as a health food was recently earned. But the truth is, olive oil has been considered a healthy staple in the human diet since it was first developed 600 years ago....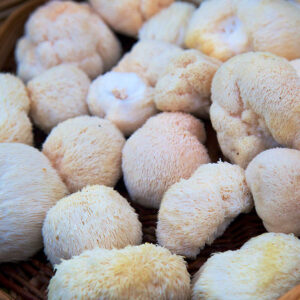 I'm a big fan of medicinal mushrooms. Almost everyone has eaten a standard mushroom on a pizza or in a spaghetti sauce, of course. But most folks have yet to experience medical mushrooms' power to improve our health. Medicinal mushrooms are already used to treat heart, liver, and brain conditions. They can boost the immune...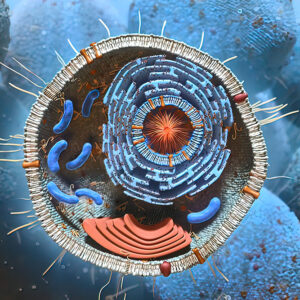 Aging isn't for sissies, that's for sure. But hey, I always remind myself the alternative is FAR worse! Besides, when you sit back and take stock, you'll realize that a life well lived – like your own – is something to be proud of. But those accomplishments, unfortunately, don't reduce your risk of suffering the...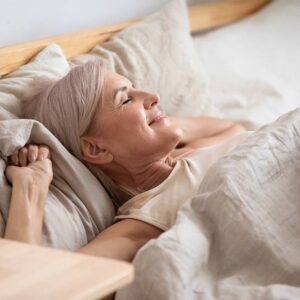 If you're concerned about diabetes, you've probably done your research. You likely focused on all the common problem areas to ward off rising blood sugar: the grocery store… the gym… and the bathroom scale. And those ARE all great places to start! Eating better, exercising, and losing weight can go a long way toward bringing your...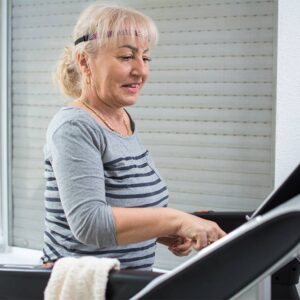 This time of year, I start to feel a little stir-crazy. Cabin fever sets in as I tire of the cold and snow. And I start thinking about the warmer weather that's right around the corner (but still feels SO far away). You see, I enjoy walking, hiking, and running outside. It's good for both...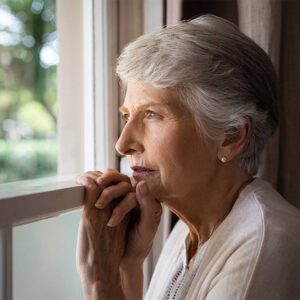 Before the pandemic, we didn't talk much about being lonely. But when the virus locked us down in our homes, the issue of isolation could no longer be ignored. Some of us were experiencing that kind of loneliness for the first time. But the truth is social isolation has ALWAYS been a common problem for...