Does Your Weight REALLY Matter? (Shocking)
It's the first thing they do when you show up for a doctor's appointment… it doesn't matter if you're there for a cold or a hangnail.
They make you step on the scale.
Maybe your doc or a nurse even shakes their head disapprovingly behind you.
We've been conditioned to absolutely OBSESS about our weight.
But is it as important as we've always thought?
A new study tried to get to the bottom of the issue – and you're going to be shocked at what they found.
An interesting study was published in the American Medical Association's journal.
Researchers looked at the fitness levels and body compositions of 2,603 older adults (average age 64).
After measuring their body fat percentage and calculating their BMI, they asked these individuals to do an exercise treadmill test to determine their physical fitness.
They then followed those participants for 12 years to determine their death rate.
The result? The participants who scored highest in terms of physical fitness died at half the rate of the physically unfit subjects.
It didn't matter what body fat percentage or BMI the participants had.
The study suggests that a high level of fitness is much more important than reaching an ideal body weight.
So… what's going on?
As I've said many times before: muscle strength and muscle mass are the most important factors for longevity.
In another study of over 400,000 middle-aged and older adults in the United Kingdom, researchers looked at muscle function and body fat. What they found was the men who had the least body fat were the weakest – somehow having body fat helps muscles stay fit.
Other studies prove the same: the more muscle mass you have, the healthier you are, no matter how much fat you have on your body.
Now, I don't want you to ignore body fat completely, because the higher amount of body fat, the more you are at risk for diabetes, heart disease, and other illnesses.
But I'd much rather have you exercising and building muscle than focusing on weight loss.
Let me show you how.
Dr. Scott's Muscle Maintaining Recipe
Building muscles requires two things:
Exercise: The first is that you need to move your body around a bit. Yes, this means you need to do some sort of exercise. It doesn't have to be anything crazy, just get out and move your body. If all you can do is walk, then do that, but exercising including strength training is one of the keys to keeping your muscle mass as you age.
The right nutrition: Protein is your friend. Most older adults need more protein. Animal proteins including dairy, chicken, fish, eggs, and lean red meat are complete proteins that contain all of the essential amino acids required for muscle growth. You can also try protein powders.
Health and Happiness,
Dr. Scott Olson
Ed. Note: Please send your feedback: feedback@livingwelldaily.com – and click here to like us on Facebook.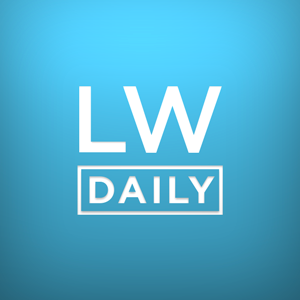 Your mainstream doc talks a lot about how important your heart is. And he probably suggests expensive scans, blood work and other tests to make sure your heart is healthy. The only problem is… they DON'T WORK. It's almost impossible to know if your heart is in good shape. Case in point? My father-in-law died...
If you didn't already know that the American health system is the pits, a new study just confirmed it. In a new ranking put out by Commonwealth Fund, the United States hit the bottom of the list for health care quality in developed countries. This fills me with rage. We should have the best and...
It seems to happen more and more as you age. The newspapers are piling up on the sidewalk… your sink is full of dishes… and you haven't cooked a real meal in weeks. You simply don't have the energy you need to get anything done. And when your energy levels are this low, t's easy...
When you get diabetes… or cancer… or any other chronic disease, your mainstream doc will point a finger at all sorts of things. They'll blame your diet… your age… and even your genes. What they'll never point a finger at is the one thing that determines who gets sick… and who doesn't. But I will....
Be honest: when was the last time you felt sharp, strong, and full of energy… Or made it through the day without reaching for a coffee or an energy drink? If it's too long ago to remember, I have good news for you. My colleague, Dr. Richard Gerhauser, has just created a revolutionary 3-in-1 formula...
Dear Living Well Daily Reader, For most of us, nothing is more terrifying than being diagnosed with Alzheimer's. And it's not just because this devastating disease can make you lose your memories. It' can also strip you of your INDEPENDENCE. Fortunately, there are a few ways to catch Alzheimer's before it steals your future. And...
Dear Living Well Daily Reader, For years, the mainstream has been telling you the same old lies about how long you're going to live. They'll tell you it's all about your genes… your diet… and even what you ate as a kid. Even worse, they'll hand you a bag full of expensive, risky pills that...
Dear Living Well Daily Reader, A recent survey quizzed men and asked them about their prostate cancer risk. When asked what the most common signs of prostate cancer were… most men had no clue. Why? They are afraid of telling the doctor about anything to do with their prostate because they don't want to be...
Talk to your mainstream doc about your Alzheimer's risk and they'll say something like: "You're going to get Alzheimer's or you're not. Nothing you can do about it." Well, I'm here to tell you that's nonsense. Because there are many ways to lower your risk of Alzheimer's. In fact, I'm going to show you a...
If you want to live a long healthy life, you need start paying more attention to your gut. And I don't mean that sinking feeling you get when something bad is about to happen. I mean taking care of the good bacteria in your gut (or your microbiome). These bugs help you absorb nutrients and...