Don't Drink the Water
I've recently reached that conclusion that my apartment is slowly poisoning me.
Well, I think it's the water.
The water in our apartment is not good. In fact, it's horrible.
It comes out white and cloudy and tastes sharp and metallic. It almost seems to burn your throat as you drink it.
Taking a too hot, too long shower leaves my skin red, blotchy, and dry. But even worse is what I think it's doing to my insides.
Before moving to my apartment in Baltimore County, I had impeccable digestion. Rarely a stomachache. Now I'm plagued with constant GI issues.
My boyfriend, Alex, has also suffered his fair shares of digestive issues since we moved to the apartment, including three bouts of heartburn so intense he ended up in the ER.
Why do I think it's the water?
Chlorine.
Alex and I both grew up in rural Harford County and drank well water. At my house, the well is spring-fed. It tastes great and is a natural source of minerals and, yes, some bacteria.
"We had to treat the well a few times to get it to pass inspection," my father told me. The well was dug in 1992 when he built our house.
"But we don't use any chlorine or disinfectants in the water, just a spun fiber filter that reduces sand, rust, soil, and silt."
Baltimore County water, on the other hand, is chlorinated to reduce bacteria and prevent waterborne illness. And judging by the water in my apartment, it is chlorinated heavily.
Disinfecting water is important, and it saves many lives each year. But it also has a more sinister side — like killing the good bacteria in our guts.
Now, there haven't been any definitive studies proving that chlorinated water kills good gut microbes. At least none that I was able to find.
But common sense tells me that if it's killing the bacteria in our water, it's certainly not doing the bacteria in our gut any good.
Jeff Leach, the leading researcher of the American Gut Project, also believes there is a connection between chlorinated water and the reduced microbial diversity in American guts.
"In short, nobody has done the research," he told Mother Jones in 2014, "but we are certain that there is an impact."
There are other issues with municipal water to be concerned with as well, like chlorine byproducts, fluoride, and even residues of prescription drugs and antibiotics.
Just out of curiosity, I'm sending a sample of our apartment water out to get tested. I want to know just how bad it really is.
And until then, I just don't trust the water.
First, Alex and I got a ZeroWater filter. It made the water taste a lot better, that's for sure. But ZeroWater filters take everything out of the water, including beneficial minerals, so we stopped using that.
Right now, we're resorting to buying gallons of spring water, and whenever I take a trip home, I fill up empty gallons from my parents' well. I hate that we're using so much plastic, though, so I've been researching what other sorts of water filters are out there that we could use.
And I think I've found one.
In fact, if all goes as planned, I'll be able to share it with you next week.
But until then, I'd like to know:
What sorts of concerns about water do you have? Do you use a filter or buy bottled water?
Do you drink only fancy mineral or high-pH water? Are you concerned about the chlorine in your water?
Let me know! livingwelldaily@lfb.org
Until next time,
Jasmine LeMaster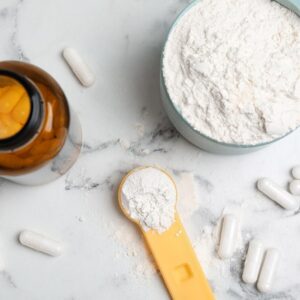 Some folks just can't kick COVID. In fact, millions are suffering the long-term aftereffects of the virus, including fatigue, brain fog, and muscle weakness. And finding solutions for so-called "long COVID" has been challenging. However, early research reveals a simple supplement could come to the rescue. Scientists say creatine supplements could be a Godsend for...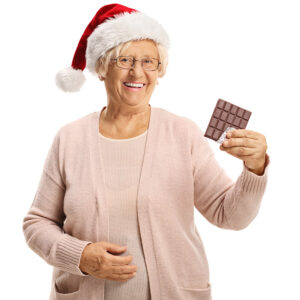 With the change of seasons and all the holiday cheer surrounding us, the winter blues can sometimes, unexpectedly, come roaring in. If that sounds familiar, you should know you're NOT alone. Up to 20 percent of folks are in the same boat. It's easy to let everything slip when you're feeling this way. But the...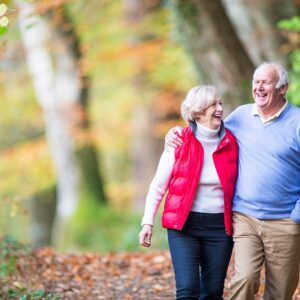 All too often, when you hear about the health benefits of exercise, the lecture comes from a super-fit, intimidating athlete. You know the type. A Joe Health Nut who obsessively exercises every waking moment of his life. (Honestly, I wouldn't be surprised if they do it in their sleep too.) Trying to meet such high...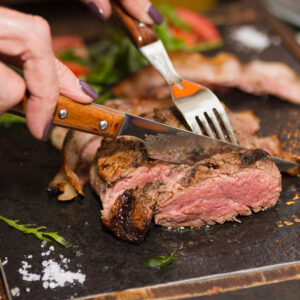 If you're old enough, you're ALSO lucky enough to recall a time when red meat wasn't considered the enemy. Up until the mid to late 1950s, it was understood that red meat wasn't JUST mouthwateringly delicious…  it was ALSO a valuable source of nutrition. And saturated fat wasn't the bogeyman it was suddenly being portrayed...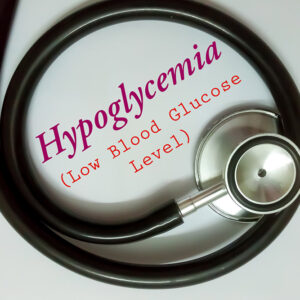 "Everyone talks about high blood sugar. What are tricks for low blood sugar?" – Tom Hi Tom, A common cause of low blood sugar (hypoglycemia) is taking too much insulin or another glucose-lowering drug. These drugs reduce blood sugar, but they can cause it to drop TOO low depending on… when you eat, how many...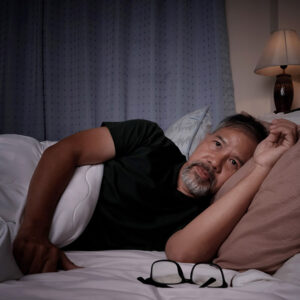 We tend to take sleep for granted. Well, until we're no longer getting ENOUGH of it, that is. It's not unusual to start having sleep issues as we age. In fact, it's SO common that folks often chalk it up to "getting older" and they ignore it. But that's dangerous. And not just because you...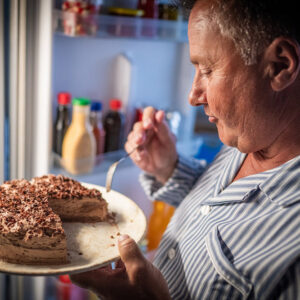 Seasons EATINGS! It's a few weeks into the holiday season, and I ALREADY feel as stuffed as a Christmas Turkey. And I don't know about you… but all the rich food has MY tummy giving me a bit of trouble. Anyone can get indigestion from time to time, of course. But if there's no known...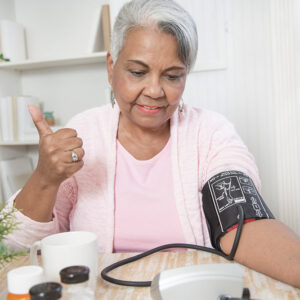 A staggering 40 percent of the world's population has high blood pressure. And all of those folks are at a significantly higher risk for developing related conditions, including heart disease, stroke, and kidney failure. Doctors typically treat high blood pressure with drugs. But these meds have some disturbing side effects. So, if they can be...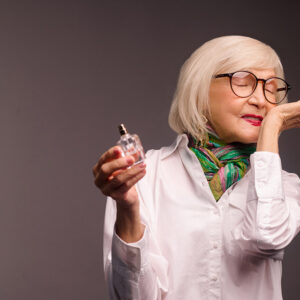 Maybe it's the midafternoon slump when your mind starts to wander… Or perhaps it's that fuzzy-headed feeling you get when burning the midnight oil. Whatever the cause, your brain power is fading fast. If you're like many folks (including me), that's when you head to the coffee machine. But caffeine isn't the only way to...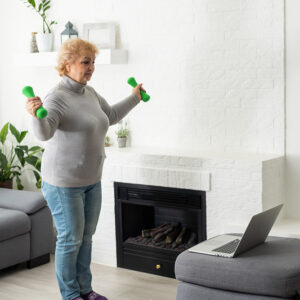 Sitting is DEADLY. Yes, I know that sounds extreme. But it's also true. Sitting for long periods forces your body into a position that isn't natural. Do it too long, and it harms your health. Too much sitting reduces circulation, weakens bones, tightens muscles, triggers blood sugar issues, and, ultimately, SHORTENS your life. And you…...