Don't Fall For This "10,000 Steps" LIE!
For years we've been told we need to take 10,000 steps every day to stay in good shape.  
And lots of mainstream docs stand by this idea. 
They'll tell you that if you don't get this high number of steps, you're going to end up in an early grave.  
 To some extent they are right. Getting daily exercise can increase longevity and fight disease.  
But new research shows it's not anywhere close to the 10,000 steps the mainstream is pushing.  
Here's what you need to know.  
A new study, published in the Journal of the American Medical Association, shows that you need just 4,400 steps to improve your health.  
For the research, scientists analyzed the daily activity of senior women and found that those taking 4400 steps per day significantly reduced their risk of death.   
Your death risk continues to decrease with more steps taken but levels off at around 7,500 steps per day. 
This means you can see REAL health benefits by doing just HALF of the mainstreams recommended steps.  
And this could make all the difference when it comes to how healthy… and happy… you are in your golden years.  
Experts report that being moderate exercise – like taking 4,400 steps a day – is so good for you because it helps boost your heart health and balance your blood sugar.  
Don't have a step-tracker? Don't worry.  
You can get the same results by doing about 20 minutes of light activity – like swimming, walking or gardening – every day.  

Written By Dr. Scott Olson
Nearly 25 years ago, failed mainstream medical treatments left Dr. Olson in constant pain – and his health in ruins. And that's when he did something REVOLUTIONARY. He began his career in medicine – and dedicated his life to uncovering the true, underlying causes of disease.
Through his innovative medical practices in Tennessee and Colorado, Dr. Olson has helped cure countless seniors from across America of arthritis… heart disease… diabetes… and even cancer. All without risky prescription drugs or painful surgeries.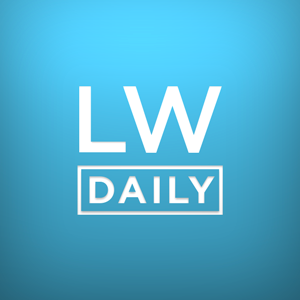 If you're like most of my patients, you've probably struggled with your weight as you age. And it can be DOWNRIGHT FRUSTRATING. You work out like crazy… you starve yourself… and the scale NEVER seems to budge. Well, those days could be behind you. Because there's a way to lose weight up to FOUR TIMES faster… It's...
If you're a woman over the age of 50, chances are you've struggled with "the change". The hot flashes… headaches… and mood swings are enough to drive anyone crazy. And according to new research, the mainstream can take things from bad to WORSE. That's because their #1 menopause "cure" can put you on the fast...
If you're anything like my diabetic patients, you would probably do just about anything NOT to have blood sugar problems. But the mainstream's risky drugs… painful injections… and restrictive diet WON'T help you. You see, these "treatments" just treat your symptoms. They DON'T actually REVERSE the disease. Fortunately, there's a powerful "maidenhair" tree that strikes...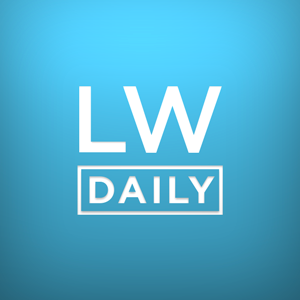 If you've got heart problems, you already know how important it is to get your triglyceride levels in check. And with good reason, high levels of these blood fats can send your risk of heart attack and stroke through the roof. But the mainstream has NOTHING to offer you but risk drugs and Navy SEAL...
If you have cancer, you'd probably do just about anything not to. But the mainstream won't help you. Instead, they'll put you through sickening chemo… and scorching radiation. And the worst part? You'll probably STILL have cancer. Fortunately, it doesn't have to be this way any longer. Researchers have found that following a certain" fatty"...
If you've had a heart attack, you already know how important it is to avoid having a second one. And your mainstream doc doesn't make that easy. They'll tell you to eat better… exercise… and take risky statins. But what they don't tell you is that a heart attack causes massive damage to your heart....
If you've got diabetes, your mainstream doc is full of bad advice. And this is especially true when it comes to your diet. They'll tell you to ditch the fat… and load up on complex carbs and swear it will make your blood sugar nosedive. Well, I'm here to tell you these ideas are BOGUS....
If you suffer from inflammatory bowel disease (IBD), you already know how miserable it is. The chronic stomach pain… indigestion… and endless trips to the bathroom can really interrupt your life. And mainstream treatments can make these symptoms go from bad to WORSE. But you don't need to take risky drugs to get IBD relief....
When it comes to your heart health, it seems like you NEVER get a second chance. That whatever you've done to your ticker in the past… you'll have to pay for in future. But I'm here to tell you that's a bunch of NONSENSE! Because my colleague, Dr. Glenn Rothfeld, M.D, has discovered a unique...
When it comes to who gets heart disease… and who doesn't… your mainstream doc will blame the same old things. Cholesterol… diet… and mostly your bad genes. But according to research, there's something else that can TRIGGER this deadly disease. And it could be affecting your health right now. Here's how to stay safe. If...