Dr. Scott's 2-Minute Heart Test
If you're over 55, you're probably worried about your heart health.
And you should be.
Because coronary artery disease (the buildup of plaque in your arteries) kills more than a half a million Americans every year… many of them seniors.
But how do you know if your arteries are clogging?
I'm here to show you…
I have an easy, at-home way to test if you have clogged arteries.
And it only takes about two minutes.
Your heart is the only place with arteries in your body… arteries deliver blood all over your body.
While Coronary artery disease is the buildup of plaque in the heart, peripheral artery disease is the accumulation of plaque in the arteries of your arms, leg, and even neck.
If you have plaque in your heart, you most likely have peripheral artery disease or PAD.
And here is the key to the at-home test: PAD is much easier to test than your heart.
All you need is a blood pressure monitor and about two-minutes of your time.
First check your blood pressure of your arm, then check the same blood pressure in both of your ankles.
If those numbers are the same – everything is great. Over ten points difference could mean you have PAD.
If the numbers are not the same, I suggest you move on to your doctor. They can do a much fancier version of this test called an ankle brachial index.
But here is what I want you to take away from this: It doesn't matter if the test is positive or negative.
Start taking better care of your heart TODAY!
Dr. Scott's Anti-Heart Disease Program:
Exercise: Exercise not only reduces inflammation but is great for the heart (and the brain). You don't have to be too crazy, just get out and move your body around some every day.
Eat Colorful Foods: This means getting enough vegetables in your diet. If you can't stand veggies, you can "cheat" by getting your veggies and other superfoods in a powered form. I take one every day by mixing it into yogurt and some berries.
Avoid Vegetable Oils: Vegetable oils, especially trans fatty acids, are like setting off tiny bombs in your blood stream which increase inflammation.
Fish oil: One of the most powerful anti-inflammatories is fish oil. It works inside your body to keep inflammatory proteins low.
Curcumin: This extract from turmeric is great at helping the body modulate inflammation. Unless you get a ton of this in your food, you should think about supplementing.

Written By Dr. Scott Olson
Nearly 25 years ago, failed mainstream medical treatments left Dr. Olson in constant pain – and his health in ruins. And that's when he did something REVOLUTIONARY. He began his career in medicine – and dedicated his life to uncovering the true, underlying causes of disease.
Through his innovative medical practices in Tennessee and Colorado, Dr. Olson has helped cure countless seniors from across America of arthritis… heart disease… diabetes… and even cancer. All without risky prescription drugs or painful surgeries.
Dr. Scott Olson reveals how a powerhouse supplement can REBUILD your joints!
Dr. Scott Olson reveals how a weird condition is ruining your health!
Dr. Scott Olson reveals what your BP drugs are doing to your health.
Dr. Scott Olson reveals which diabetes meds are causing serious genital infections.
Dr. Scott Olson reveals his secret to never having another migraine!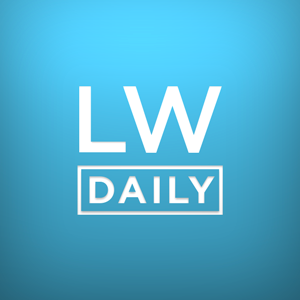 Dr. Scott Olson reveals which six foods men should NEVER eat.
Dr. Scott Olson reveals the best way to fight cancer!
Dr. Scott Olson reveals how antibiotics are draining your energy.