Drink up! (and Live Longer)
The news we've all been waiting for… A new study suggests bending the elbow a bit may help you live longer
Ahhh, yes, but which of the "devil's elixirs" is best for you? It's not what you're thinking… Find out
Got a little carried away, did you? Say goodbye to the dreaded red wine headache with this one easy trick.
Dear Reader,
"Yes, I'll have another glass of the merlot, please."
"What are you doing? You never drink red wine, and you never have more than one on a work night!"
"I know, but I'm going to from now on — it's for my health!"
My friend and I had this conversation last night at dinner.
I have always had this rule of having only one drink per weeknights.
I know, it seems a bit silly. And I am not really sure why I have stuck to it for most of my adult years — I guess it's just one of my quirks.
So my friend of many years was truly surprised when I asked for another glass of wine.
And to add to her shock, I was drinking red wine — something I have all but avoided most of my life.
I am sure you have heard how red wine's antioxidants, specifically resveratrol, may protect your body from negative health outcomes like cardiovascular disease, cancer, obesity, and even Alzheimer's.1
I've personally missed out on the health benefits by avoiding it. The headaches were too painful for me to endure. However, I recently figured out a way to prevent red wine headaches — I'll share my secret later on. (And no, it's not to drink less wine, either.)
Anyhow, as I explained to my friend, in light of new research, I am going to drink more often — in the name of my health and longevity.
We'll dive into this new research in today's issue.
Dementia, Drinking, and Death in Denmark — an Alzheimer's Study
Last week, a study released in BMJ Open shows that all types of alcohol may have a very important benefits, particularly for those suffering from Alzheimer's.
Huh?
Doesn't alcohol cause damage to brain cells? And isn't Alzheimer's caused by dysfunction of the brain?
Yes, both are true. But as the research reveals, the secret is in the amount of alcohol one consumes.
Moderate drinking may lower the risk of developing or dying from heart disease in healthy adults. Researchers in Denmark were curious to see if folks with early-stage Alzheimer's could reap the same health benefits from moderate alcohol use.2
As I mentioned early, alcohol can be destructive to brain cell structures. Since brain irregularities contribute to Alzheimer's, one might assume that consuming alcohol would increase the symptoms of Alzheimer's.
However, the study proved the exact opposite.
Research gathered by the Danish Alzheimer's Intervention Study (DAISY) included alcohol consumption data gathered on 330 people diagnosed with the early-stage Alzheimer's disease.
The drinking data were extracted from a three-year monitoring period.
Fully 16.5 percent of the participants died during the course of the monitoring period.
Another 8 percent of the participants abstained from alcohol.
At the other end of the spectrum, 4 percent drank more than three units of alcohol daily. This is the equivalent of a large glass of wine or one beer.
A majority, 71 percent, drank one or fewer units per day, while 17 percent drank two-three units per day.
That's a lot of numbers. Here is a chart: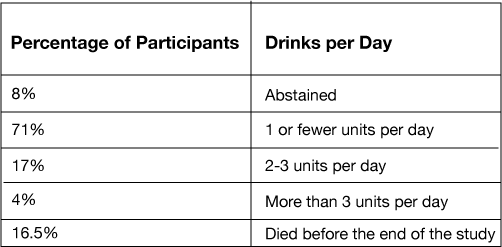 There was no difference in mortality between the groups abstaining, drinking one or fewer units a day, or drinking more than three units daily.
However, the folks in the two-three-unit category had a 77 percent lower risk of death than those in the one or fewer category.
That 77 percent is a staggering number!
The researchers thought so, too.
As a double-check, they ran the numbers again to account for factors like age, gender, living alone, smoking, education, quality of life, underlying conditions, and results of a mental exam. They even went as far as omitting the first year of monitoring data and analyzing the remaining data again.
After all of the various data crunching, still no change in results.
Sine Berntsen, a researcher in the study, had this to say about the results in an email to Reuters:
"We cannot say for certain what the explanation behind this is. Earlier studies on alcohol and mortality in healthy subjects have proposed different explanations for reduced mortality with light-to-moderate alcohol intake such as reduced risk of cardiovascular disease, modification of inflammation, and increase in insulin sensitivity."3
While it is not totally clear why the results are so favorable, researchers believe it may have something to do with the fact that drinkers may be more social than nondrinkers. Having a stronger social life can lead to a better quality and perhaps length of life.
However, this doesn't mean increased drinking is the secret to a longer life for those with Alzheimer's, or anyone else.
In an open press release in BMJ, researchers went on to warn:
"The results of our study point toward a potential positive association of moderate alcohol consumption on mortality in patients with Alzheimer's disease. However, we cannot solely, on the basis of this study, either encourage or advise against moderate alcohol consumption in [these] patients."4
While this study doesn't focus on a certain type of alcohol, it seems there is a leader when it comes to health benefits.
Get the Health, Not the Headache
As mentioned earlier, red wine is full of antioxidants.
If you choose to have a drink, red wine is likely the best choice you can make for your health.
In fact, I am trying to make it my drink of choice, in order to reap all its many benefits.
While these powerful health boosters help you protect your heart and brain from oxidation, stress, and health issues, there is another component of red wine that may be just as healthy but might cause headaches for some of us. These are called tannins.
Tannins are natural substances found in plants, woods, and fruit skins. They add to the bitter flavor of some foods and wines.
The good news about tannins, they may help reduce the process of hardening arteries. The bad news, they may be the catalyst for those killer red wine headaches some of us get.
So if you suffer from red wine headaches like I do, here is an easy trick to help eliminate them:
Before drinking red wine, or any alcohol, drink a glass of aloe vera juice.
I usually drink a quarter cup of aloe vera juice about 30 minutes before I start drinking red wine. If I am unable to take it before I start drinking red wine, I take it as soon as possible and still have great results.
I am still not quite sure why this works, but aloe vera is rich in vitamins and feels like it coats my stomach.
Let me know if you try this trick out!: nmoore@lfb.org
Live well,

Natalie Moore,
Managing editor, Living Well Daily
---
Sources
[1] How Red Wine Helps the Heart
[2] Alcohol consumption and mortality in patients with mild Alzheimer's disease: a prospective cohort study
[3] Moderate drinking may be tied to fewer deaths in early Alzheimer's
[4] Moderate drinking linked to reduced risk of death in early s
tage Alzheimer's disease
[5] Forget Resveratrol, Tannins Key to Heart Health from Wine
[6] Resveratrol regulates human adipocyte number and function in a Sirt1-dependent manner1,2,3

Written By Natalie Moore
Natalie Moore is a dedicated health researcher with a passion for finding healthy, natural, and science-based solutions. After a decade of direct healthcare experience in western and natural medicine, she was involved in public health research before joining Living Well Daily.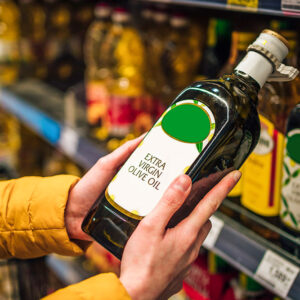 Olive oil has been getting some well-deserved attention the last few years. So it would be easy to assume that the golden oil's status as a health food was recently earned. But the truth is, olive oil has been considered a healthy staple in the human diet since it was first developed 600 years ago....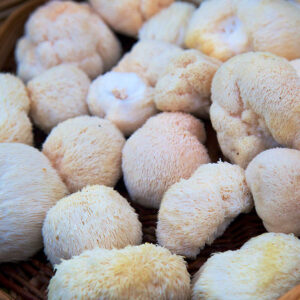 I'm a big fan of medicinal mushrooms. Almost everyone has eaten a standard mushroom on a pizza or in a spaghetti sauce, of course. But most folks have yet to experience medical mushrooms' power to improve our health. Medicinal mushrooms are already used to treat heart, liver, and brain conditions. They can boost the immune...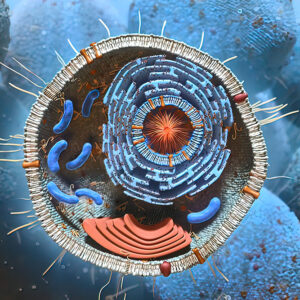 Aging isn't for sissies, that's for sure. But hey, I always remind myself the alternative is FAR worse! Besides, when you sit back and take stock, you'll realize that a life well lived – like your own – is something to be proud of. But those accomplishments, unfortunately, don't reduce your risk of suffering the...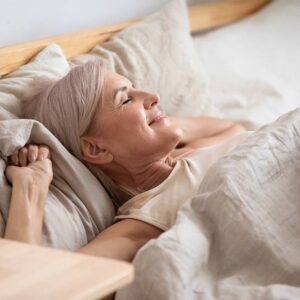 If you're concerned about diabetes, you've probably done your research. You likely focused on all the common problem areas to ward off rising blood sugar: the grocery store… the gym… and the bathroom scale. And those ARE all great places to start! Eating better, exercising, and losing weight can go a long way toward bringing your...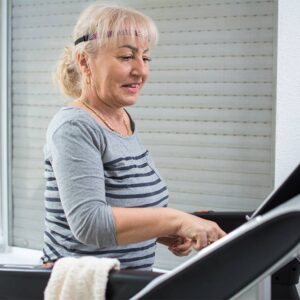 This time of year, I start to feel a little stir-crazy. Cabin fever sets in as I tire of the cold and snow. And I start thinking about the warmer weather that's right around the corner (but still feels SO far away). You see, I enjoy walking, hiking, and running outside. It's good for both...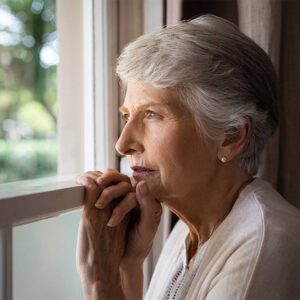 Before the pandemic, we didn't talk much about being lonely. But when the virus locked us down in our homes, the issue of isolation could no longer be ignored. Some of us were experiencing that kind of loneliness for the first time. But the truth is social isolation has ALWAYS been a common problem for...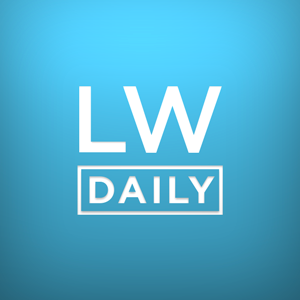 "Are there any natural solutions for an enlarged prostate?" -Mike from Summerville, South Carolina Hi Mike, There are many things you can do to improve your prostate health. Eating better is the first step. This means loading up on nutritious foods, including plenty of fresh organic vegetables and lean meats. (And yes, that DOES mean...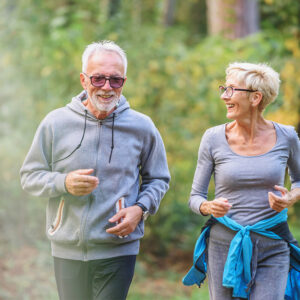 You think that when you reach "your golden years," you won't have much to worry about anymore. After all, many of life's major stressors, like work, kids, and relationships, are pretty much settled by the time you hit your sixties. So why the heck are we all so darned depressed then?! According to a recent...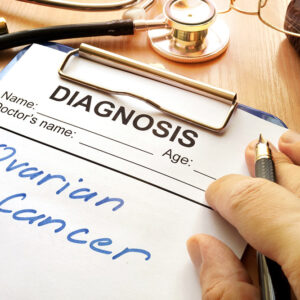 Cancer research is nothing new. In fact, we've been studying this killer since the 1800s. Yet despite all that investigating, there's still so much we DON'T know. That's why each time we reach a new milestone in our understanding of cancer, it should be celebrated. And a recent study has helped us make another large...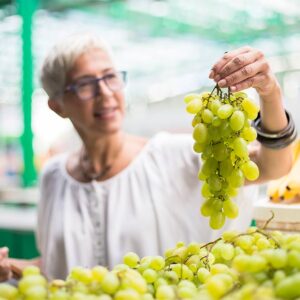 In the winter, we tend to ignore the importance of protecting our skin from the sun's powerful rays. But where I live, in Colorado, I see many folks come down from the ski areas with "raccoon eyes." This happens when skiers' faces burn, but the areas around their eyes remain pale because they wear goggles....