Is This the DUMBEST Weight-Loss Study Ever?
There are so many people out there desperate to lose weight.
And that's what makes the junk science around weight loss so dangerous.
Some TERRIBLE new study will come out, and lots of people will end up following the advice.
Even if the advice is garbage.
There's a new weight-loss study floating around that's one of the worst I've ever seen.
Let me explain why… and how it could lead you to make the biggest mistake of your life.
Maybe you saw the headlines?
"Scientists discovered new biological system that regulates fat."
Here's the gist… a group of scientists claimed that your body basically has a natural weight it wants to get to (practically on its own).
That's TOTAL NONSENSE. And it's DANGEROUS NONSENSE.
I'll explain why in a moment – but first let me tell you about the study.
The study took two sets of obese mice. On half of the mice, scientists strapped weights on their bodies. The other half of the mice were left alone.
Guess what? The mice with extra weights on their bodies lost weight. Apparently enough weight to match the amount of weight placed on them.
This result is what made the scientist think your body has a certain weight it is comfortable with.
Here's why that's dumb and dangerous.
First, it can lull you into a false sense of security.
Maybe you're eating whatever you want and aren't particularly active – and your weight has topped out at 215 pounds.
Just because your weight is hovering around 215 doesn't mean that's a natural (or healthy) weight for you. That weight could actually be killing you.
Next, let me tell you why those mice REALLY lost weight.
More weight put on a mouse body means it will have to build more muscle mass to move around–and that (as you've heard me say many times) is the key to weight loss.
Muscles do much more than increase your metabolism:
Muscles keep you moving throughout your life–and exercise is good for your waistline.
Muscles play a strong role in your metabolism–if you want to lose or maintain a healthy weight, good muscle tone is a key.
More muscle increases insulin sensitivity which helps to keep your blood sugar low.
Just remember this – muscle tone is the key to weight loss. Focus on that, and you'll reach a weight you're happy with.
Health and Happiness,
Dr. Scott Olson
Ed. Note: Please send your feedback: feedback@livingwelldaily.com – and click here to like us on Facebook.

Written By Dr. Scott Olson
Nearly 25 years ago, failed mainstream medical treatments left Dr. Olson in constant pain – and his health in ruins. And that's when he did something REVOLUTIONARY. He began his career in medicine – and dedicated his life to uncovering the true, underlying causes of disease.
Through his innovative medical practices in Tennessee and Colorado, Dr. Olson has helped cure countless seniors from across America of arthritis… heart disease… diabetes… and even cancer. All without risky prescription drugs or painful surgeries.
Dr. Scott Olson reveals how a powerhouse supplement can REBUILD your joints!
Dr. Scott Olson reveals how a weird condition is ruining your health!
Dr. Scott Olson reveals what your BP drugs are doing to your health.
Dr. Scott Olson reveals which diabetes meds are causing serious genital infections.
Dr. Scott Olson reveals his secret to never having another migraine!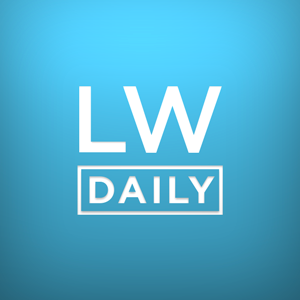 Dr. Scott Olson reveals which six foods men should NEVER eat.
Dr. Scott Olson reveals the best way to fight cancer!
Dr. Scott Olson reveals how antibiotics are draining your energy.