Eat Seasonally for Better Health While Helping Your Local Farmer
Don't waste your money on shipped and stored nutrient-less produce at the grocery store
Forget that irradiated fruit and support your health with one easy share
Two ways to find a consistent stream of seasonal produce
Dear Reader,
Produce is available just about everywhere these days. Supermarkets, big-box stores, and even gas stations carry anything from a red apple to a papaya year-round.
Want a pineapple in February? No problem, your local mega-supermarket will have at least a dozen on hand.
But since "Fresh is best" is the golden rule of produce… ever wonder how fresh that slightly shriveled and overly golden pineapple basking under the florescent lights of your local mega-mart actually is?
How many days, or more likely weeks, ago was it picked?
And how many planes, trains, boats, trucks, and hands did it pass through to get to your corner market?
Not to mention that even if you paid the extra to have an organic pineapple in February, how do you know it hasn't make contact with pesticide-covered apricots? Or even one of those weird illness-causing parasites you've seen on the evening news?
When you think about it, there are lots of issues with this modern year-round produce availability.
There is a way to get local, seasonal, and many times organic or chemical-free produce, which I'll get to in a bit.
But first, let's take a peek at the problems with our current globally sourced produce supply.
That Not-So-Fresh Feeling in Your Produce Aisle
Perhaps the greatest concern about these globally traveled fruits and veggies is the lack of nutrients.
Since fruits and vegetables can be a great natural source of some vitamins and minerals when fresh, it seems counterintuitive to eat old produce for health purposes.
"If you harvest something early so that it can endure a long-distance shipping experience, it's not going to have the full complement of nutrients it might have had," reports Brian Halweil, author of Eat Here: Reclaiming Homegrown Pleasures in a Global Supermarket. 1
Halweil goes on to explain that fruits and vegetables traveling to faraway places often have added preservative like wax or are irradiated (shortly exposed to radiation) to preserve longevity and kill germs.
Currently, there is no science to show these practices cause health issues, but it seems like common sense to avoid produce subjected to such practices.
The other big issue with traveling produce is lack of flavor.
Once again, premature picking is the villain here. When fruits and vegetables are harvested too early, not only do their nutrients suffer, but their flavors do too.
Cookbook author and owner of French cooking school On Rue Tatin Susan Herrmann Loomis said this about the flavors of shipped produce:
"Foods lose flavor just as they lose moisture when they are held. Fresh, locally harvested foods have their full, whole flavors intact, which they release to us when we eat them. Foods that are chilled and shipped lose flavor at every step of the way — chilling cuts their flavor, transport cuts their flavor, being held in warehouses cuts their flavor."
Additionally, when you buy from the grocery giants, you have no connection to your food.
While knowing your food source is a foreign idea for most of us these days, it can be comforting to know where your food is coming from.
Fortunately, most communities have a way for you to get fresh, seasonal, local, and typically chemical-free produce.
Sharing the Harvest
It's called community-supported agriculture (CSA).
CSAs offer shares of a local farms' harvest to consumers or "members." These shares can be picked up at an agreed-upon location (typically a farmers market) or, in some cases, delivered to the member's home or place of business.
These pickups or deliveries are typically once a week for the duration of the harvest. While harvest season varies for different parts of the country, it's usually June–November (possibly a bit earlier or later if you live in a different climate).
The shares also come in varying sizes. A half-share works for single people or families of two, whereas a full share is better designed for three–four people. If you have a large family, you can buy multiple shares.
I was a member of a CSA last year. I was surprised at the wide variety of vegetables and fruits I would get in my share. I learned to cook new things I would have never bought on my own, like kohlrabi and French radishes.
While my CSA was very interactive with its members and provided recipes and storage suggestions with each share, you can easily find cooking ideas or ways to store your produce on the Internet.
Also, I often found myself with more than enough produce for the week, so I would freeze any leftovers. By the end of the season, I had a freezer full of vegetables, fruits, and herbs all ready to get me through the winter months — keeping me from having to rely on the grocery store!
But the best part of a CSA membership is the consistent source of nutrient-rich and flavorful foods that also support your local farmer and help the environment.
While there is no guarantee of specific produce in your shares, the farm will usually provide a harvest plan for the season.
Most CSAs I have come across are organic or chemical-free. Be sure to ask your farmer about their practices.
If you are interested in joining a CSA in your area, click here to access Local Harvest. This website will help you locate a CSA in your community and get you started on your path to local, nutrient-dense fruits and veggies!
If you can't find a CSA in your area on Local Harvest, simply do an internet search for CSA's in your area — that's  how I found my last one.
CSA signups have already begun in some communities, so it is important to get the ball rolling on finding a CSA that is right for you.
If you don't think a CSA is a good fit for you, I recommend trying to buy produce from local farmers markets or vendors for the added nutrients and flavor.
If you have a CSA experience you want to share, write me! nmoore@lfb.org
Live well,

Natalie Moore
Managing editor, Living Well Daily
P.S. While seasonal produce is a better source of vitamins and minerals than globally sourced fruits and veggies, it is important to remember they are not a total source for some key nutrients — B-12, calcium, and iron to name a few. And as we discussed last week, certain vitamins are not easily absorbed from foods. Be sure you are getting these key nutrients from other foods sources or supplements.
---
Sources
[1] Benefits of Eating What's in Season

Written By Natalie Moore
Natalie Moore is a dedicated health researcher with a passion for finding healthy, natural, and science-based solutions. After a decade of direct healthcare experience in western and natural medicine, she was involved in public health research before joining Living Well Daily.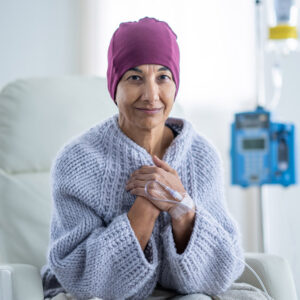 "Why does chemo also destroy good cells?" Martha from Kansas City, MO Hi Martha, We tend to think of "chemotherapy" as a single treatment. But the truth is, there are various types of chemotherapies. And they work in different ways. In general, chemotherapy destroys healthy cells, not just the cancerous ones, because it's a non-specific or...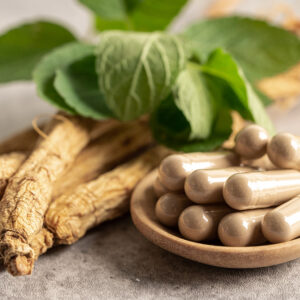 Ginseng is the very definition of an "ancient cure." In fact, you can find the potent herb mentioned in 2,000-year-old Chinese books as a treatment for a wide range of illnesses. But what's made ginseng stand the test of time… remaining nearly as popular TODAY as it was hundreds of years ago… is its apparent...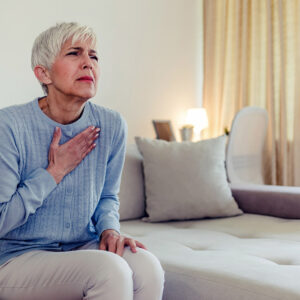 After every meal, millions of Americans pop a pill. Folks are convinced that proton pump inhibitors (PPIs) such as Prilosec or Nexium are necessary to head off heartburn. But what these drugs REALLY do is liable to shock you. To begin with, they block your body from properly digesting your food. But that's just the...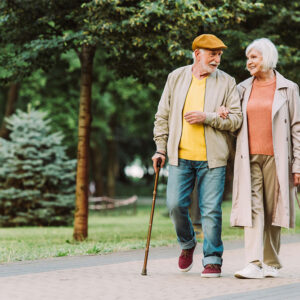 Once you pass a certain age, the medical ads start haunting you. You find them shoved into your mailbox. Then they show up in your email. And you even start spotting them hovering in the corner of every website you visit. It seems EVERYONE is trying to sell you a drug to relieve your arthritis...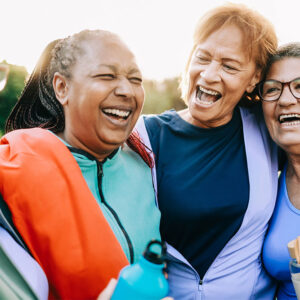 Our healthcare system has a fatal flaw. It's set up to react to illness, NOT prevent it. So, doctors are stuck in a losing game of whack-a-mole. They spend all their energy and time scrambling to knock down symptoms. That means prescriptions for preventative care are virtually nonexistent. And that's certainly the case with memory...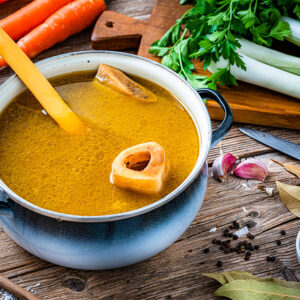 I was in a small grocery store in the mountains recently, and noticed that they had bone broth for sale. I thought, "Wow, we've come a long way!" And that's a good thing. Here's why… Bone broth used to be nearly impossible to find in modern-day grocery stores. But to eke out as much nutritional...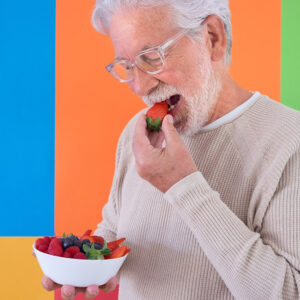 You can't turn on the T.V. or flip through a newspaper anymore without seeing a new drug breakthrough they claim will FINALLY rid humanity of our aging brain issues. These medicines hit the market promising miracles. But it typically isn't long before we start seeing their dark side. Meanwhile, a safe, natural remedy to boost...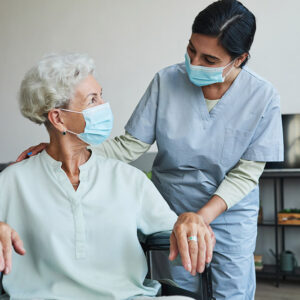 "We've unfortunately had to put my 90-year-old mother in a home. I'm so worried she's going to get sick (especially with COVID still around). Is there anything I can do to help protect her?" Sam from Prattville, AL Hi Sam, Your situation sounds familiar. My father is in a senior living center with about 300...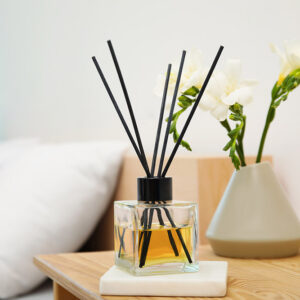 You have five primary senses: sight, hearing, taste, touch, and smell. (The sixth one doesn't count. Only your Aunt Mable claims that one.) But you've likely noticed that only your sight and hearing get tested when you visit the doctor. Your senses of taste, touch, and smell are almost entirely ignored. And ignoring one of...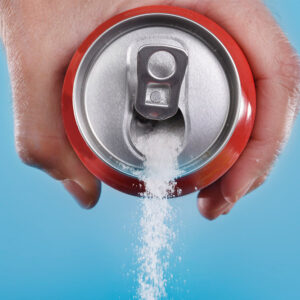 People often ask me what's the WORST thing for their health. Cigarettes, alcohol, and illegal drugs often pop to mind. But everyone KNOWS those things are bad. But there's in fact, a popular "harmless" daily habit that has HUGE health consequences. And it can be every bit as bad as a cigarette or booze habit....