Fight COPD and Lung Infections With This Common Oil
Dear Living Well Daily Reader,
Hacking, coughing, wheezing and the feeling of trying to breathe through a wet paper bag.
If you've ever experienced lung inflammation or suffered from chronic obstructive pulmonary disease (COPD), then you know these symptoms all too well.
Not only is the respiratory distress hellacious, but so are the side effects of the anti-inflammatory prescriptions you're given, including increasing your risk of catching a nasty infection.
But these misery-creating drugs may not be your only option for much longer…
Researchers from the University of Rochester have found a natural solution to treat lung inflammation. And it won't increase your chances of coming down with a nasty respiratory infection.

Fishy Medicine
Nontypeable Haemophilus influenzae, or NTHi, is a bacterium that can be troublesome for folks with inflammatory conditions such as COPD. These tiny yet vicious bacteria can cause serious lung infections.
Plus, the anti-inflammatory drugs often prescribed to treat lung inflammations will suppress your immune system, giving NTHi bacteria the opportunity to invade your body and make you feel even worse.
However, this new research provides promising information on a natural alternative to common immunosuppressive drugs. And it comes from an unsuspected source — fish oil.
Dr. Richard Phipps, professor of environmental medicine at the University of Rochester School of Medicine and Dentistry (URSMD) Lung Biology and Disease Program, led the team of researchers as they tested the ability of omega-3 (found in fish oil) derivatives to fight lung inflammation and NTHi lung infections in mice.
Using an inhalable form of the omega-3 fatty acid, the researchers were able to prove this specialized solution reduced inflammation without suppressing the mice's ability to clear the infection from their lungs.
In fact, the omega-3s could actually speed up the process of ridding the lungs of these nasty, infection-causing bacteria!
Omega-3s have been shown time and time again to help slow down inflammation after infection or injury. These results just add to their list of healthy accomplishments.
Dr. Phipps puts a finer point on this:
"We never really knew why diets high in omega fatty acids seemed good, but now we know it's because they provide the precursors for molecules that help shut down excessive inflammation."
Omega-3 fatty acids are abundant in fish like salmon and sardines. Since this new type of inhalant needs further research before it's released, adding omega 3s to your diet is a great way to help combat inflammation and infections.
If you don't care for the taste of fish, you can always use a fish oil supplement.
Be sure to choose one that has been molecularly distilled so it's free of contaminants. Unfortunately, there's a high risk for any fish oil to become oxidized. It can turn rancid as the oil is sourced, during production and even while it's sitting on store shelves.
When in doubt, look for a testing certificate from the manufacturer. If you don't see one on the package, reach out to the company and ask for a copy before you purchase
Live well,

Natalie Moore
Managing editor, Living Well Daily
Sources
[1] Omega 3 Fatty Acids May Reduce Bacterial Lung Infections Associated with COPD

Written By Natalie Moore
Natalie Moore is a dedicated health researcher with a passion for finding healthy, natural, and science-based solutions. After a decade of direct healthcare experience in western and natural medicine, she was involved in public health research before joining Living Well Daily.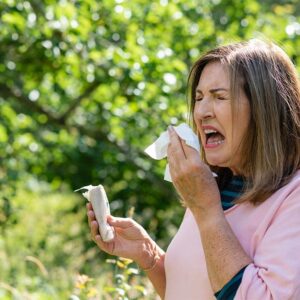 "My allergies have been so terrible the last few weeks and my allergy medicine isn't really doing anything. What can I do?" – Darlene from Chesapeake, Virginia Hi Darlene, There are two steps I typically recommend to tackle troublesome allergies. The first is to focus on nutrients. Begin by getting enough magnesium, folic acid, and carotenoids...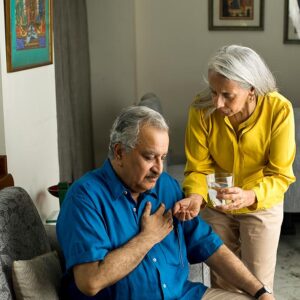 Type the word "Zantac" into any search engine, and the first thing likely to come up is "Zantac lawsuit." And the reason WHY people are suing the drug's maker, GlaxoSmithKline (GSK), is a twisted tale that'll turn your stomach… The drug company allegedly took a page straight out of big tobacco's playbook. And as a...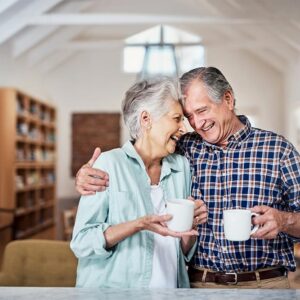 I love coffee. I roast my own beans. I have a fancy coffee maker. The WHOLE nine yards. Of course, I love the bright, bitter punch of flavor I get in every sip. And there's nothing like the jump-start coffee gives my brain in the morning. But I also know that coffee has bunches of...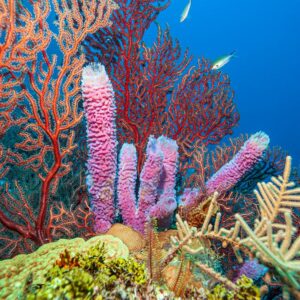 Cancer treatments essentially come in two "flavors." There are the sickening meds that poison the cancerous cells (and sometimes the healthy ones, too), like chemotherapy. Or there are the physical "slash and burn" options such as surgery and radiation. There are times that either or both might be necessary. But let's face it, cancer treatments...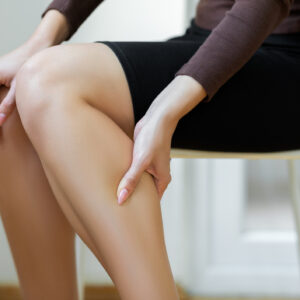 Venous thromboembolism is what I call an "orphan condition." The chances are high that you've never even heard of it before. But we should discuss it more often because it's underdiagnosed, SERIOUS, and preventable. A (VTE) happens when a blood clot forms in a vein. When that clot is in a DEEP vein (usually in...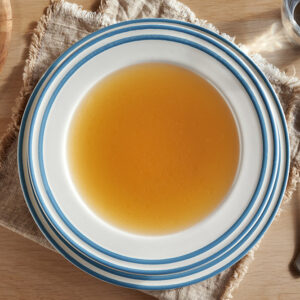 Bone broth has popped up on grocery store shelves nationwide in the last few years. And I couldn't be happier about it! I love to drink bone broth. But I used to have to make my own "liquid gold." And to be honest… it's time-consuming. Now, you can pop down to your local supermarket and...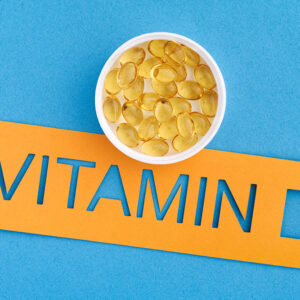 I've got to be honest with you. When it comes to health, the future is looking a bit grim. If you're no spring chicken, a tsunami of poor health could be headed your way. Recent research has found that 25 percent of people over 65 ALREADY have diabetes. But it gets worse. Over 50 percent...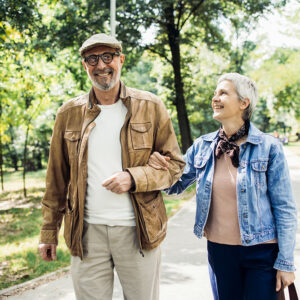 "My wife had a heart attack a few months ago. She's sitting around and doing even less than she did before. I'm a regular reader and know you've mentioned moving is important for heart attack patients. What are some safe things she can do to keep moving? How much should she move?" – Rob from...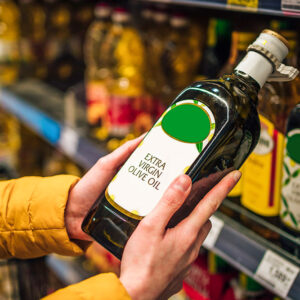 Olive oil has been getting some well-deserved attention the last few years. So it would be easy to assume that the golden oil's status as a health food was recently earned. But the truth is, olive oil has been considered a healthy staple in the human diet since it was first developed 600 years ago....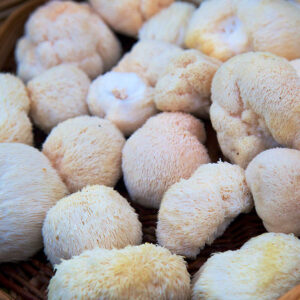 I'm a big fan of medicinal mushrooms. Almost everyone has eaten a standard mushroom on a pizza or in a spaghetti sauce, of course. But most folks have yet to experience medical mushrooms' power to improve our health. Medicinal mushrooms are already used to treat heart, liver, and brain conditions. They can boost the immune...