Filth-Mongering! Coca-Cola Pays Scientists to Fool You
Recently, Coca-Cola handed $1.5 million to a brigade of scientists to fund their BS propaganda front called the Global Energy Balance Network.
Its purpose is simple: Concoct skewed research showing a poor diet (including sugary beverages… like… Coca-Cola products!) is not to blame for obesity! Instead of dumping the soda, we just need to exercise more.
They're attempting to spread this drivel despite the scientific evidence showing sugar-saturated concoctions…
Wreck your insulin sensitivity (causing you to store more fat).
Increase your child's risk of obesity 60% for every serving they drink per day.
And put you on the fast track for Type 2 diabetes.
You'd think the "voluntary public-private, not-for-profit organization" (their words) that funded and published this research would mention these things. Especially considering its vice president, Steven N. Blair, is a top exercise scientist for the University of South Carolina and has played a hefty role in forming the federal guidelines for physical activity.
I imagine these federal guidelines are something along the lines of: Get off couch and walk to the convenience store to purchase Coca-Cola products. That counts as your exercise for the day.
In a video announcing the organization's formation, Dr. Blair says, "Most of the focus in the popular media and in the scientific press is, 'Oh they're eating too much, eating too much, eating too much' — blaming fast food, blaming sugary drinks, and so on. And there's really virtually no compelling evidence that that, in fact, is the cause."
Make sure to click here and watch it while you can (and have your barf bag at the ready), because the original copy was taken down lickety-split… possibly due to the shame it invoked in the creators.
I have to admit… I almost let this story go.
A company like Coca-Cola funding studies and spreading its propaganda is pretty ho-hum. In fact, they've dished out close to $4 million in funding for various diabolical schemes. Chump change for them.
But my interest in this story grew after a conversation with a friend here at Laissez Faire.
Turns out he did a little investigation of his own. But instead of reviewing the scientific studies, he decided to "peer behind the curtain" of this organization's website. Here's what he told me:
"If you click on every page and article, there is a Google Analytics pixel."
[Nate's note: These are little computer program thingies that attach to your computer and track where you surf the Web.]
"Now don't get me wrong, it is common nowadays to measure your traffic. But if you look at the analytics pixel, they are different on every page and, on top of that, all of their articles have Tweets and Facebook likes. This isn't so much about measuring the site performance but rather tracking the efficiency of the articles being shared and read."
Our tech titan also found out the website's domain name, gebn.org, is registered to… Coca-Cola's headquarters in Atlanta. He continues:
"If you think about how Coca-Cola is the domain holder, this is just a giant experiment to see how people read, react to, and share cherry-picked data from a lab that Coca-Cola essentially bought."
But how on Earth does Coca-Cola even manage to get scientific researchers to toe their party line in the first place?
The answer is as straightforward as it is eerie:
Get 'em while they're young.
My source also shared with me how his wife (a graduate student at a major school of medicine) frequently receives emails on behalf of the beverage giants recruiting students to lucrative research positions.
I'm sure their salaries are reasonable and, in this economy, irresistible. Superb return on investment for soda sellers!
Fortunately, I'm not alone in my outrage. Seedy operations like this are getting the mainstream exposure they deserve and being criticized for outright saying diet doesn't play a large role in obesity. The ruckus rattled the Global Energy Balance Network's cage.
I guarantee you it played out like this:
The employees of the organization got a few emails here and there criticizing their connection to Coca-Cola. "Eh," they figured, "that's par for the course. Part of our job."
Then the major publications online began dishing. People got upset.
The emails flooded in faster.
Soon they were overwhelmed. It was like the entire world hated them! (Possibly because they're simply shills for Coca-Cola.) They realized their propaganda was backfiring, and they had to do something.
But what? What can an empty shill under the gun of Big Coke do to quell the outrage?
Aha! The solution:
Publish a slimy, sleight-of-mouth statement and pray the outrage piddles away on its own.
Here is the sickening, say-nothing, political response to the criticism from Vice President Blair:
"I have asked that my video addressing energy balance be taken down from the GEBN website. I regret that a statement I made in this video has been used by some to brand GEBN as a network focusing only on physical activity. This is not true and never has been true. From the beginning, the mission of GEBN has been to study the science of energy balance, which involves both diet and physical activity. GEBN has some of the top nutritionist experts in the world who have published research showing the importance of diet and in particular of soda consumption in causing obesity. My dismissal of diet as a cause of obesity did a disservice to their work. I hope many of you can relate to feeling so passionate about an issue that you say some things that you later regret. I believe that both diet and physical activity are important in obesity and that we must address both together to help people achieve healthy weights. I look forward to working with other GEBN researchers to do this.
"Sincerely,
"Dr. Steven N Blair, PED, vice president"
Wow, great job. I especially love the "I regret that a statement I made in this video has been used…" line. Sort of diverts the blame entirely, doesn't it? You really sound official and regal and fair and apologetic and… you know… I think I can help.
See, I'm not writing this just to hate on him…
In fact, I'll take the liberty of writing an additional official statement for the Global Energy Balance Network. Free of charge. You know, 'cause I'm such a swell guy.
If the Global Energy Balance Network has any cojones (or self-respect), they'll publish this as their brand-new official statement:
"As an authentic scientific institution, we'd like to emphasize that children drinking sugar-sweetened beverages made by Coca-Cola is a significant driver of childhood Type 2 diabetes and will help kill thousands, if not millions, of children worldwide. In fact, there's even a study out of Tufts University showing sugar-sweetened beverages help kill 184,000 people per year. If we had any souls whatsoever and could actually stand looking at ourselves in the mirror, we'd admit Coca-Cola is masterminding our garbage propaganda. Otherwise, we'd simply say drinking Coke is an insanely sh**y idea. But we're not going to say that, because we love our delicious, sweaty, dirty, sugary Coca-Cola money… Mmmmm, Coca-Cola money… soooo gooooood… [drooling and slurping sounds]."
Regards,

Nate Rifkin
Underground Health Researcher

Written By Nate Rifkin
Nate Rifkin is an obsessed health and mind-power researcher and author. To hear more from Nate, sign up to receive Living Well Daily for free, here.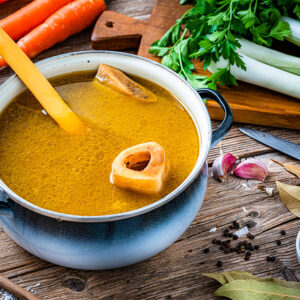 I was in a small grocery store in the mountains recently, and noticed that they had bone broth for sale. I thought, "Wow, we've come a long way!" And that's a good thing. Here's why… Bone broth used to be nearly impossible to find in modern-day grocery stores. But to eke out as much nutritional...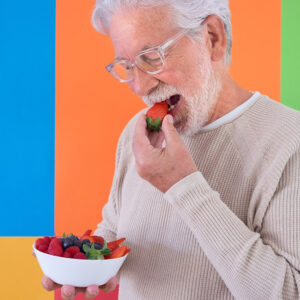 You can't turn on the T.V. or flip through a newspaper anymore without seeing a new drug breakthrough they claim will FINALLY rid humanity of our aging brain issues. These medicines hit the market promising miracles. But it typically isn't long before we start seeing their dark side. Meanwhile, a safe, natural remedy to boost...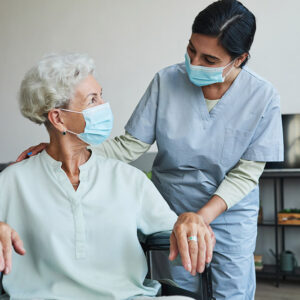 "We've unfortunately had to put my 90-year-old mother in a home. I'm so worried she's going to get sick (especially with COVID still around). Is there anything I can do to help protect her?" Sam from Prattville, AL Hi Sam, Your situation sounds familiar. My father is in a senior living center with about 300...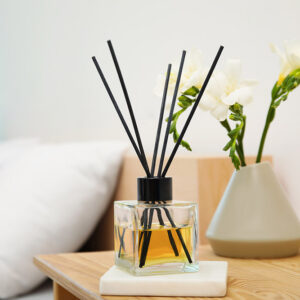 You have five primary senses: sight, hearing, taste, touch, and smell. (The sixth one doesn't count. Only your Aunt Mable claims that one.) But you've likely noticed that only your sight and hearing get tested when you visit the doctor. Your senses of taste, touch, and smell are almost entirely ignored. And ignoring one of...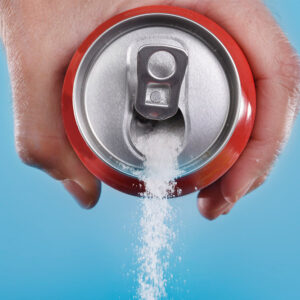 People often ask me what's the WORST thing for their health. Cigarettes, alcohol, and illegal drugs often pop to mind. But everyone KNOWS those things are bad. But there's in fact, a popular "harmless" daily habit that has HUGE health consequences. And it can be every bit as bad as a cigarette or booze habit....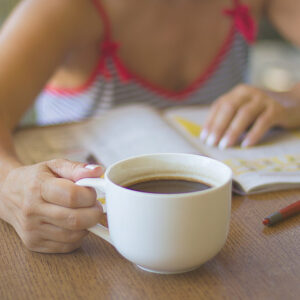 I have a foolproof plan for maintaining clear thinking and a steel-trap memory as you age. Ready to hear it? Stop plaques and tangles from building up in your brain. Unfortunately, it's the perfect example of "Easy to say, but not so easy to do." Or, it was until NOW. Because scientists have discovered a...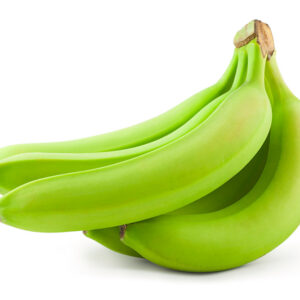 The science of aging is growing at breakneck speed. It seems like hardly a week passes when we don't learn something new. And now, one study in particular could upend everything we THINK we know about aging. Most importantly, it could unlock a way to "SLOW" it down…. And, incredibly, it may even help extend...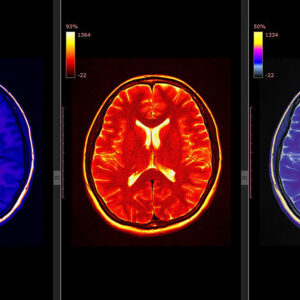 It's funny how an idea will ebb and flow. "You only use 10 percent of your brain." It's an idea I haven't heard in a long time. But it's getting a lot of play again lately. It has some serious staying power. But is it true? It might surprise you to learn this odd claim...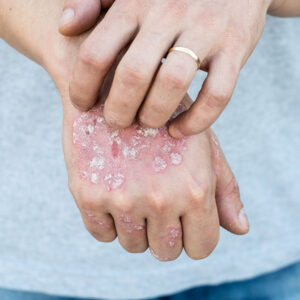 Folks with psoriasis never get a break. It's not just the dry air in the winter that can cause painful flare-ups. The hot air in the summer can trigger them too. Then, despite the heat, you're forced to wear more clothes to hide the embarrassing rash. But you may not have to suffer any longer....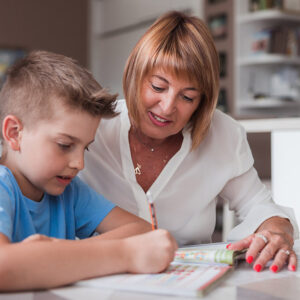 "I watch my grandson for a bit once he gets home from school. Can I do anything to prevent myself from getting the school kids germs?" Darlene from Fairhope, Alabama Hi Darlene, Kids pick up lots of different bugs at school. They're like little petri dishes. So, it can be difficult to avoid getting sick. But...