How Filthy Is YOUR Tap Water (You Won't Believe It!)
Dear Living Well Daily Reader,
Sure, our tap water looks clean – and we're supposed to have all these laws and regulations to keep it that way, right?
But there's an ugly secret that you'll NEVER hear about from Uncle Sam.
The Feds are doing a TERRIBLE job ensuring the safety of your tap water… and they know it.
The 1972 Clean Water Act only sets standards and testing requirements for 114 different contaminants.
Guess how many contaminants are commonly found in our municipal water treatment facilities?
Thousands…. and some of them are a serious threat to your health.
Fortunately, taking a couple simple steps can go a long way toward keeping you and your family safe.
Typical tap water is literally teeming with thousands of industrial chemicals, farm chemicals, heavy metals, household cleaners, and pharmaceutical drugs.
The drugs are the most frightening because of their source: They come from people's urine.
Yuck.
Yes, your water LOOKS clean, but it is not.
If you have read anything about water quality, it's clear that you cannot drink the water out of your tap. But grabbing a water bottle isn't the right solution, either.
Why?
There are almost no regulations regarding the quality of water put in those bottles.
Bottling companies do not even have to follow the same regulations as your local water municipality.
Actually, bottled water is sometimes worse because chemicals leach from the plastic bottles into the water you are drinking.
Tap water with extra chemicals – that is your bottled water.
What can you do about it?
A wise old doctor once told me: "Either use a filter or you are the filter."
Personally, I don't want to be the filter for all those chemicals (and drugs).
The only way to ensure you have clean water is to filter it at your home.
Even if your municipal water authority swears your water is safe, they're just testing it at the plant.
It still has miles to travel in pipes before it gets to your home.
Who knows what it runs into along the way?
You can't control what happens to the water before it gets to your house, but you can control what happens after.
If you want to make sure you have clean drinking water, you must use a good filter.
Whole-house filters can treat all the water that enters your home, but they can be a little pricey.
At a minimum, you want a quality filter on the main faucets you use for drinking water. Look for filters that have been certified by third-party labs like NSF.
The added bonus of using an in-house filter is that the water tastes great!
Choose a good quality filter… and stop being a filter.
Health and Happiness,
Dr. Scott Olson
Ed. Note: Please send your feedback: feedback@livingwelldaily.com – and click here to like us on Facebook.

Written By Dr. Scott Olson
Nearly 25 years ago, failed mainstream medical treatments left Dr. Olson in constant pain – and his health in ruins. And that's when he did something REVOLUTIONARY. He began his career in medicine – and dedicated his life to uncovering the true, underlying causes of disease.
Through his innovative medical practices in Tennessee and Colorado, Dr. Olson has helped cure countless seniors from across America of arthritis… heart disease… diabetes… and even cancer. All without risky prescription drugs or painful surgeries.
As you get older, nothing's more important than maintaining your memory.   Because without it, your identity… your family… and your independence can all DISAPPEAR.  And your mainstream doc is NO HELP. He'll just put you on a strict diet and give you risky drugs.   But you've got a better option.   Because NEVER getting Alzheimer's or any other memory-robbing disease...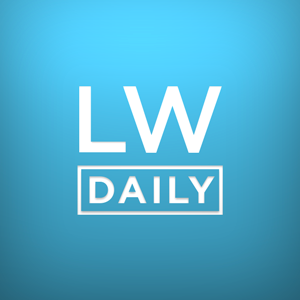 If you're like most of my patients, you've probably struggled with your weight as you age. And it can be DOWNRIGHT FRUSTRATING. You work out like crazy… you starve yourself… and the scale NEVER seems to budge. Well, those days could be behind you. Because there's a way to lose weight up to FOUR TIMES faster… It's...
If you're a woman over the age of 50, chances are you've struggled with "the change". The hot flashes… headaches… and mood swings are enough to drive anyone crazy. And according to new research, the mainstream can take things from bad to WORSE. That's because their #1 menopause "cure" can put you on the fast...
If you're anything like my diabetic patients, you would probably do just about anything NOT to have blood sugar problems. But the mainstream's risky drugs… painful injections… and restrictive diet WON'T help you. You see, these "treatments" just treat your symptoms. They DON'T actually REVERSE the disease. Fortunately, there's a powerful "maidenhair" tree that strikes...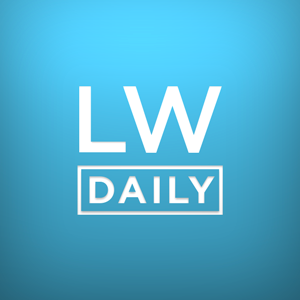 If you've got heart problems, you already know how important it is to get your triglyceride levels in check. And with good reason, high levels of these blood fats can send your risk of heart attack and stroke through the roof. But the mainstream has NOTHING to offer you but risk drugs and Navy SEAL...
If you have cancer, you'd probably do just about anything not to. But the mainstream won't help you. Instead, they'll put you through sickening chemo… and scorching radiation. And the worst part? You'll probably STILL have cancer. Fortunately, it doesn't have to be this way any longer. Researchers have found that following a certain" fatty"...
If you've had a heart attack, you already know how important it is to avoid having a second one. And your mainstream doc doesn't make that easy. They'll tell you to eat better… exercise… and take risky statins. But what they don't tell you is that a heart attack causes massive damage to your heart....
If you've got diabetes, your mainstream doc is full of bad advice. And this is especially true when it comes to your diet. They'll tell you to ditch the fat… and load up on complex carbs and swear it will make your blood sugar nosedive. Well, I'm here to tell you these ideas are BOGUS....
If you suffer from inflammatory bowel disease (IBD), you already know how miserable it is. The chronic stomach pain… indigestion… and endless trips to the bathroom can really interrupt your life. And mainstream treatments can make these symptoms go from bad to WORSE. But you don't need to take risky drugs to get IBD relief....
When it comes to your heart health, it seems like you NEVER get a second chance. That whatever you've done to your ticker in the past… you'll have to pay for in future. But I'm here to tell you that's a bunch of NONSENSE! Because my colleague, Dr. Glenn Rothfeld, M.D, has discovered a unique...