Four Simple Ways to Find Help for This Dreary Disorder
Are you experiencing "high functioning" symptoms of this disorder? Find out today…
Four risk factors you shouldn't ignore. Learn more…
Plus, four easy tips to get the help you need without the hassle.
Dear Living Well Daily Reader,
"It's like that feeling you get on the last day of summer when you're a kid. You're just sad enough to know you're not happy… And just anxious enough that you can't sleep… And you're never quite comfortable… Except it doesn't go away…"
This is what a patient said to me while I was working on a psychiatric unit a few years back.
The patient — we will call her Kathleen — was 47 and the CEO of a marketing group. By most standards, she was considered a very successful woman. She had a great career, a home in an affluent neighborhood, two kids, and a husband who was a dentist.
In fact, she had the kind of life that other folks may envy.
But Kathleen didn't see it this way.
For the four years leading up to her admission to the psychiatric unit, she had been experiencing feelings of anxiety, guilt, hopelessness, and general discontent with her life. She also had been battling insomnia, fatigue, and agitation.
Yet she was still going to work every day, paying her bills, and taking care of her family.
You see, Kathleen seemed to be suffering from what some mental health professionals see as a "high functioning" form of depression.
This means that even though you can navigate your way through daily tasks and functions, you're still experiencing feelings of misery, helplessness, and emptiness.
Actually, Kathleen went undiagnosed for many years because she didn't recognize she was suffering from depression.
It wasn't until she was admitted to the hospital for an infection that her doctor recognized she was depressed.
She told me, "I thought I was just a sad person. Since I was able to maintain a normal semblance of life, I figured this was just a normal way for a busy adult to feel — sad, overwhelmed, and anxious."
However, after talking to a mental health professional, she began to realize her feelings were symptoms of depression.
We will share some tips on how to find a mental health professional in just a moment. First, let's take a look at some numbers, risk factors, and symptoms…

A Growing Epidemic
The World Health Organization estimates that 350 million people suffer from depression.1 However, it's likely there are more people experiencing depression but not reporting it.
In 2014, the National Institute of Mental Health estimated that here in the U.S., 15.7 million adults suffered from at least one major depressive episode.2
And it seems that this number is growing…
In fact, depression is so widespread that according to the CDC, major depression is expected to be the second leading cause of disability worldwide by 2020 — taking a back seat only to heart disease.3
OK, so now that we know depression is a serious and common condition, let's talk about some of its risk factors and symptoms.
Some risk factors may increase your chances of experiencing depression. These include:
Family history of depression
Certain chronic illnesses and medications
Major life changes and stress — moving, changing jobs, relationship status changes
Trauma — deaths, accidents, loss.
Depression symptoms include:
Prolonged feelings of sadness, anxiety, or emptiness
Feelings of hopelessness and helplessness
Overwhelming feelings of guilt or worthlessness
Loss of interest in hobbies
Unable to find pleasure in activities or interactions
Sleep disturbances — oversleeping, early-morning awakening, or restlessness
Irritability or agitation
Weight and appetite changes
Chronic physical symptoms
Inability to complete activities of daily living
Thoughts of death or suicide
Suicide attempts.
As with most diseases, not everyone will experience all symptoms. Some will experience just a few, while others may experience many. Also, symptoms and severity can change over time. It's important to remember that symptoms may change depending on the phase of depression. For depression to be diagnosed, symptoms must be present for at least two weeks.5
Even in the depths of these symptoms, some folks are able to maintain a functional life — like Kathleen. So it's important to check in with your feelings and with others to get a good gauge on how you're doing.
If you are experiencing any of these symptoms, you should seek professional help. Here are a few tips to get you started…

Call or Click
To find a mental health professional, contact your insurance provider.
You can usually find a mental health benefits number on the back of your insurance card. It may read "MH/SA" before the number. An insurance professional will be able to link you with an approved provider. If you prefer to skip the human element, you can always search your insurance's website for mental health information.
If you are uninsured or don't have mental health benefits, most health departments can give you a mental health referral. You may call or simply show up and ask for mental health information. Click here to find a public health department near you.
But perhaps the easiest way to get in touch with a mental health provider is to call the Substance Abuse and Mental Health Services Administration (SAMHSA) National Helpline. They offer free and confidential help for people or families facing mental health and substance abuse issues. They are available 24 hours a day, seven days a week, and offer information in both English and Spanish.
You can call the helpline at 1-800-662-HELP (4357) or 1-800-487-4889 (TDD). Click here to check out their website.
If you are having thoughts of hurting yourself or someone else, please call the National Suicide Prevention Lifeline at 1-800-273-TALK (8255). It's available 24 hours every day. Click here to check out their website.
Live well,

Natalie Moore
Managing editor, Living Well Daily
P.S. Would you like Living Well Daily to include more mental health content? If so, submit your ideas or questions to nmoore@lfb.org.
---
Sources
[1] Depression
[2] Major Depression Among Adults
[4] The Vital Link Between Chronic Disease and Depressive Disorders
[5] Depression

Written By Natalie Moore
Natalie Moore is a dedicated health researcher with a passion for finding healthy, natural, and science-based solutions. After a decade of direct healthcare experience in western and natural medicine, she was involved in public health research before joining Living Well Daily.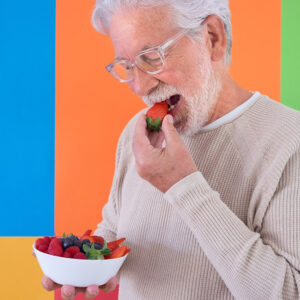 You can't turn on the T.V. or flip through a newspaper anymore without seeing a new drug breakthrough they claim will FINALLY rid humanity of our aging brain issues. These medicines hit the market promising miracles. But it typically isn't long before we start seeing their dark side. Meanwhile, a safe, natural remedy to boost...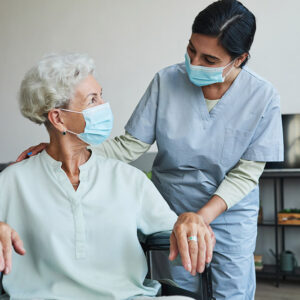 "We've unfortunately had to put my 90-year-old mother in a home. I'm so worried she's going to get sick (especially with COVID still around). Is there anything I can do to help protect her?" Sam from Prattville, AL Hi Sam, Your situation sounds familiar. My father is in a senior living center with about 300...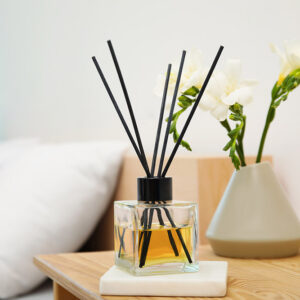 You have five primary senses: sight, hearing, taste, touch, and smell. (The sixth one doesn't count. Only your Aunt Mable claims that one.) But you've likely noticed that only your sight and hearing get tested when you visit the doctor. Your senses of taste, touch, and smell are almost entirely ignored. And ignoring one of...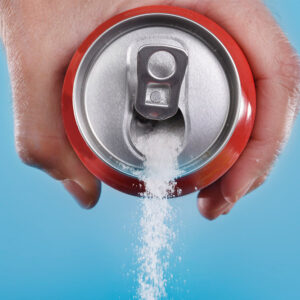 People often ask me what's the WORST thing for their health. Cigarettes, alcohol, and illegal drugs often pop to mind. But everyone KNOWS those things are bad. But there's in fact, a popular "harmless" daily habit that has HUGE health consequences. And it can be every bit as bad as a cigarette or booze habit....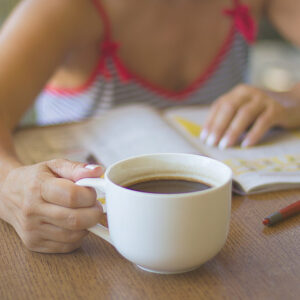 I have a foolproof plan for maintaining clear thinking and a steel-trap memory as you age. Ready to hear it? Stop plaques and tangles from building up in your brain. Unfortunately, it's the perfect example of "Easy to say, but not so easy to do." Or, it was until NOW. Because scientists have discovered a...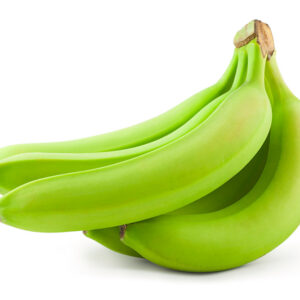 The science of aging is growing at breakneck speed. It seems like hardly a week passes when we don't learn something new. And now, one study in particular could upend everything we THINK we know about aging. Most importantly, it could unlock a way to "SLOW" it down…. And, incredibly, it may even help extend...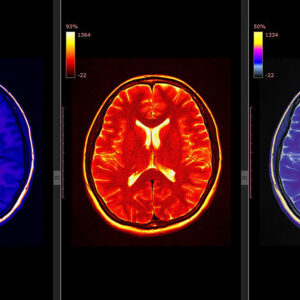 It's funny how an idea will ebb and flow. "You only use 10 percent of your brain." It's an idea I haven't heard in a long time. But it's getting a lot of play again lately. It has some serious staying power. But is it true? It might surprise you to learn this odd claim...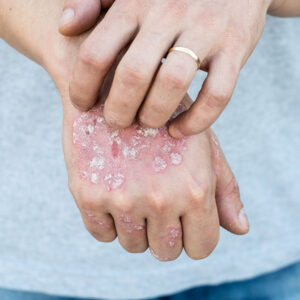 Folks with psoriasis never get a break. It's not just the dry air in the winter that can cause painful flare-ups. The hot air in the summer can trigger them too. Then, despite the heat, you're forced to wear more clothes to hide the embarrassing rash. But you may not have to suffer any longer....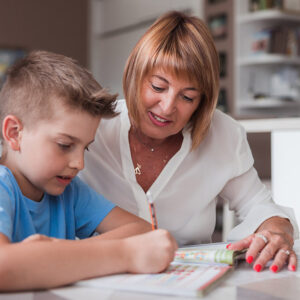 "I watch my grandson for a bit once he gets home from school. Can I do anything to prevent myself from getting the school kids germs?" Darlene from Fairhope, Alabama Hi Darlene, Kids pick up lots of different bugs at school. They're like little petri dishes. So, it can be difficult to avoid getting sick. But...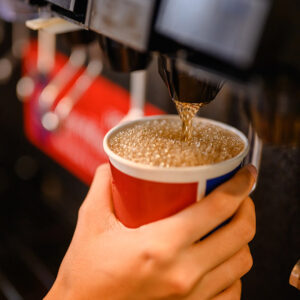 Let's be clear about one thing. Drug company execs will stop at NOTHING to line their pockets with MORE cash. And their influence on mainstream medicine is undeniable. So, I'm not surprised to see talk of a "prescribing gap" being tossed around in the wake of a new study. Researchers have issued a critical blood...